PayMaya is hosting a new raffle promo with Smart Padala that gives users a chance to win up to PHP 100,000 in prizes when they send money from their PayMaya app through Smart Padala.
When users send at least PHP 1,000 using their PayMaya account to a recipient via a Smart Padala agent, they earn a raffle entry that gives them a chance to be one of the thirty (30) winners of PHP 10,000 or the grand prize winner of PHP 100,000.
A PayMaya user's first successful send money transaction during the promo period, which runs from March 19 until June 18, 2021, will earn them five raffle entries while every succeeding transaction will add another raffle entry.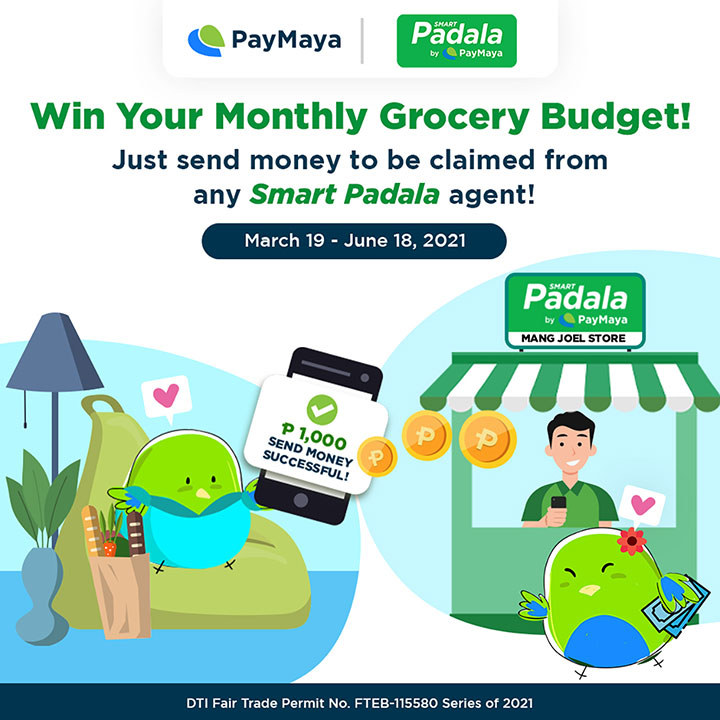 Here's how you can start sending money from your PayMaya app to a Smart Padala agent:
Ask your recipient for the 16-digit account number of their nearest Smart Padala agent
On your PayMaya app, tap "Send Money"
Enter the 16-digit Smart Padala account number on the mobile/account number field
Input the amount you wish to send and tap "Continue"
Check the transaction details, make sure they're correct, and tap "Send"
Share the transaction's reference number to your recipient. They will need this plus one valid ID to claim the money
With over 37,000 agents nationwide, sending money to friends and family through Smart Padala is pretty easy. Users can also add money to their PayMaya account via Smart Padala agents.
More information on the PayMaya Smart Padala raffle promo can be found on the official PayMaya website.