The latest and arguably biggest expansion for Final Fantasy XIV, Shadowbringers, is coming out in a few days (July 2, 2019) and with it brings a host of new and returning players. But given that FFXIV is an online game with a monthly subscription, some people might find it difficult to purchase the game and its subscription without a credit card.
Luckily, PayMaya lets you not only purchase Final Fantasy XIV and its latest expansion Shadowbringers but also pay for the game's monthly subscription using the app's virtual card. It only takes a few steps to set up your PayMaya account, purchase and register the game, and buy a game time subscription. So here's our guide to start playing FFXIV with PayMaya:
Step 1: Download the PayMaya App, Register an Account
If you don't have a PayMaya account, the first step you'll need to take is to download the app through either the Apple App Store or Google Play Store. Just search for the app on either of the stores and download it on your phone.
Once you have the app, open it and tap Register to sign up for a free PayMaya account. You'll need to input your name, contact number, e-mail address, and a password for your account. Once you've successfully registered your account, you can proceed to the next step.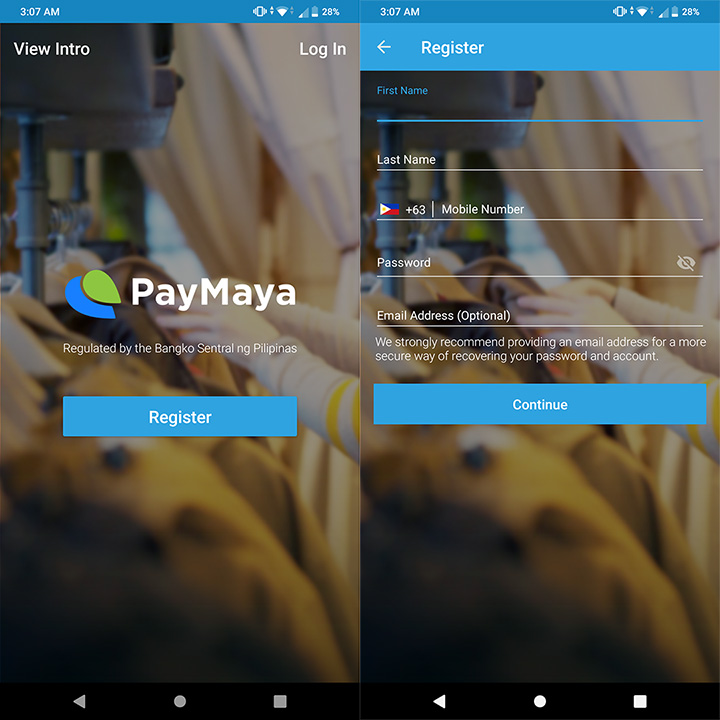 Step 2: Load Up Your Account, Get Your Virtual Card Details
You'll then need to load up your account to be able to use it as well as view your virtual card details. There are several ways to load up your account including, but not limited to, 7-Eleven Qlik Kiosks, Smart Padala, SM Business Services Centers, and more. A full list of PayMaya partners and their respective instructions can be found on the PayMaya website.
Once you've loaded up your account, you'll be able to view your virtual card details (the app requires you to have at least PHP 100 in your account to view your details). You may also need to enter your address before you'll be able to view your virtual card details, which will include your name, account/card number, expiration date, and security code (CVV).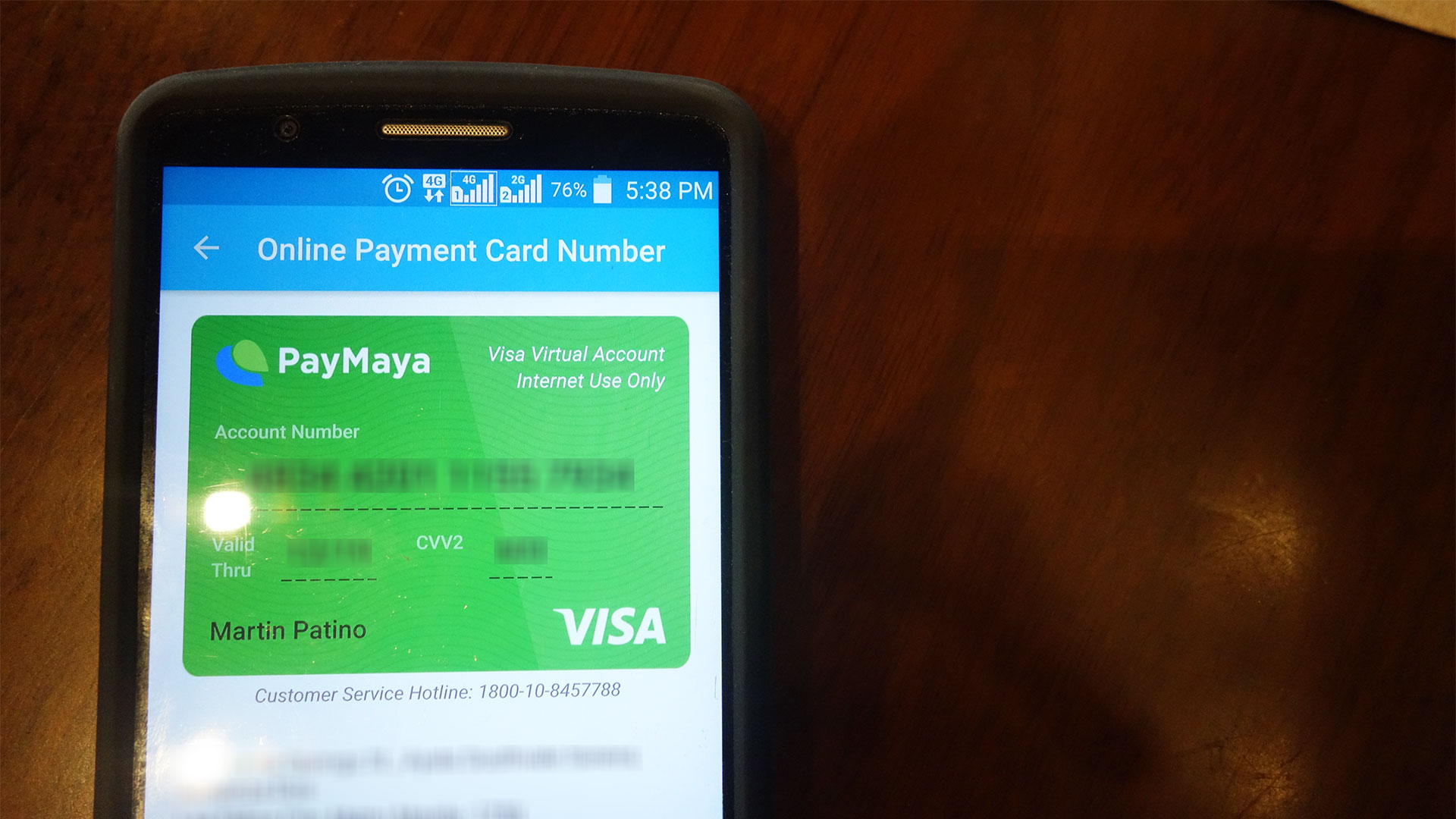 Step 3: Go to the Square Enix Store/Amazon to Purchase the Game
Now that your PayMaya account and virtual card are set, you can head over to either the US or EU Square Enix Store, depending on your preference, to purchase your copy of Final Fantasy XIV: Shadowbringers (and/or the Final Fantasy XIV Online Starter Edition if you don't have it yet). Choosing which store will depend on the region of your Square Enix account.
If you don't have a US or EU address you can use to register an account on the Square Enix Store for your purchase, you can still purchase the game through either the US or EU Amazon store to purchase Shadowbringers or the Starter Edition but you might be limited to choosing the game's Standard Edition. The availability of the game may also vary on Amazon.
Step 4: Search for Final Fantasy XIV: Shadowbringers and Choose the Edition You Want to Purchase
Regardless of the online store you choose, you'll need to search for Final Fantasy XIV: Shadowbringers and choose the edition of the game (Standard or Collectors) as well as the platform you want it for (in this case, PC Download). As previously mentioned, you might be limited to the Standard edition if you end up purchasing the game via Amazon.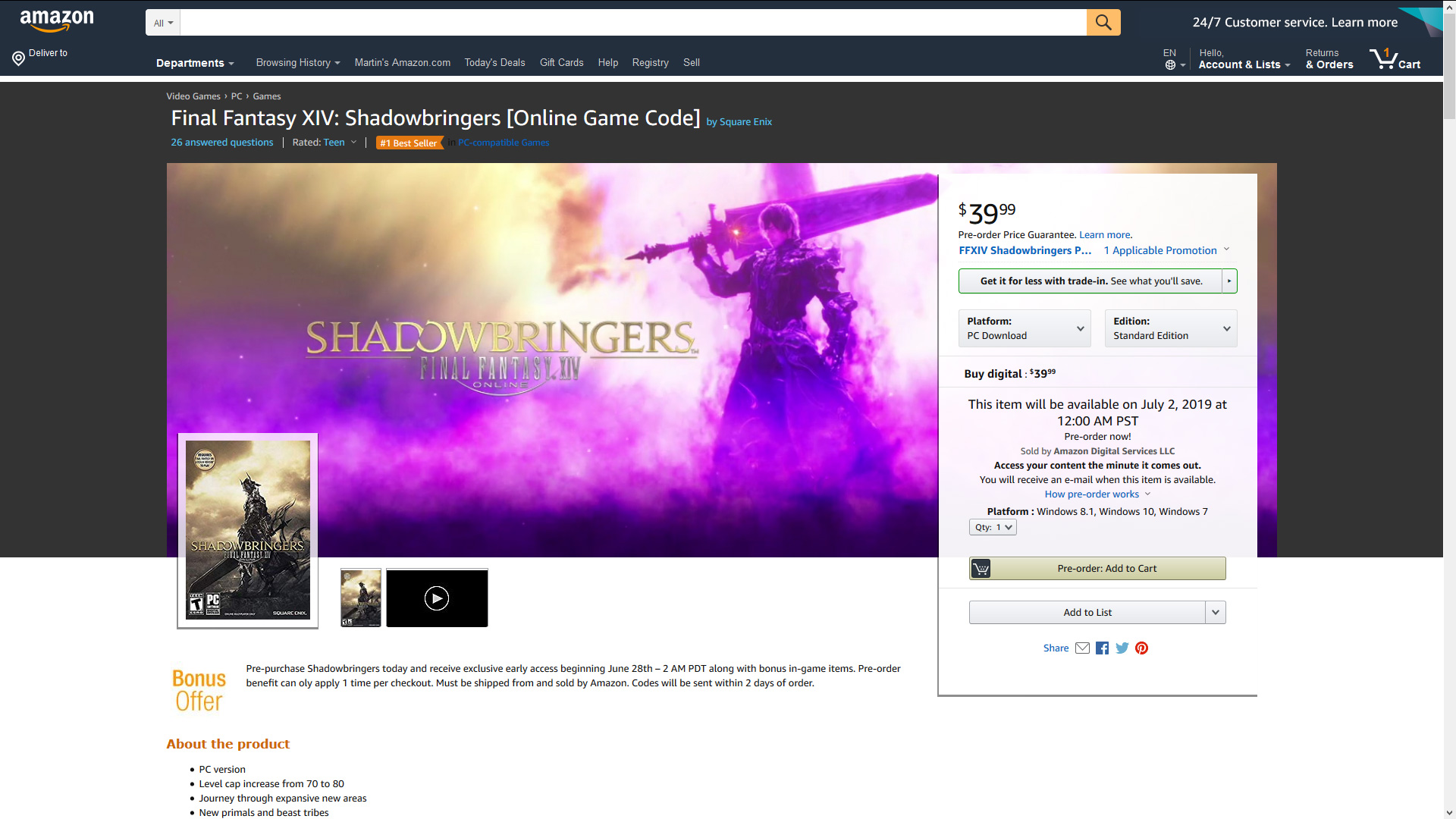 Step 5: Go to Check Out and Fill In Your Billing Information and Virtual Card Details
Once you've found the game and added it to your cart, you'll need to proceed to check out and fill in your billing information as well as your PayMaya virtual card details. This works just like it would if you were using an actual debit or credit card from a bank. Once you've correctly filled those in you can complete the purchase and claim your game codes.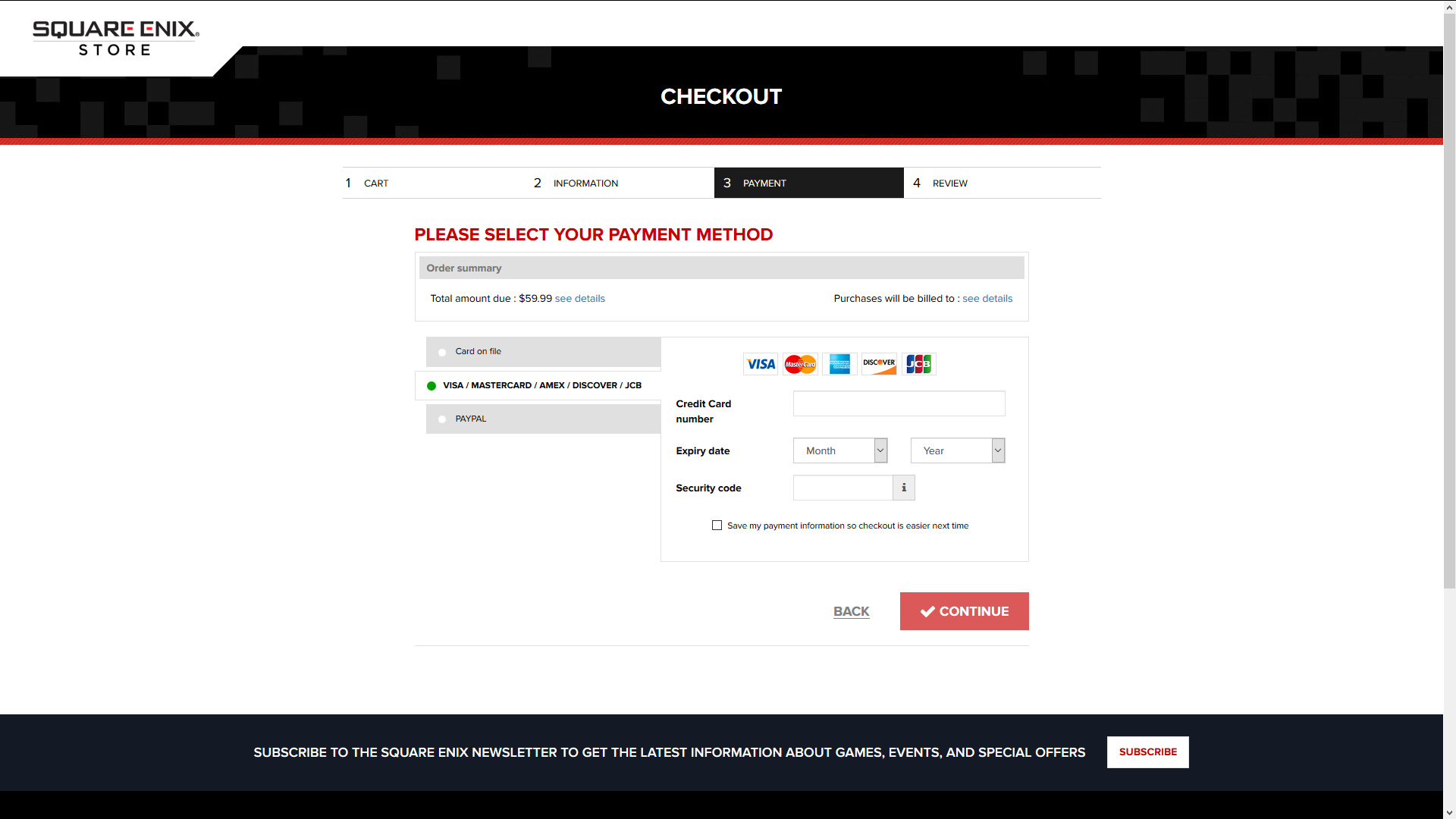 Step 6: Retrieve and Activate Your Pre-Order and Games Codes
If you purchased the game/s through the Square Enix Store, you'll be able to go the "My Orders" page to unlock your activation codes for the game and/or the Shadowbringers Early Access (if you purchased it during the pre-order period). The page will also include instructions for how to use or redeem your activation code/s.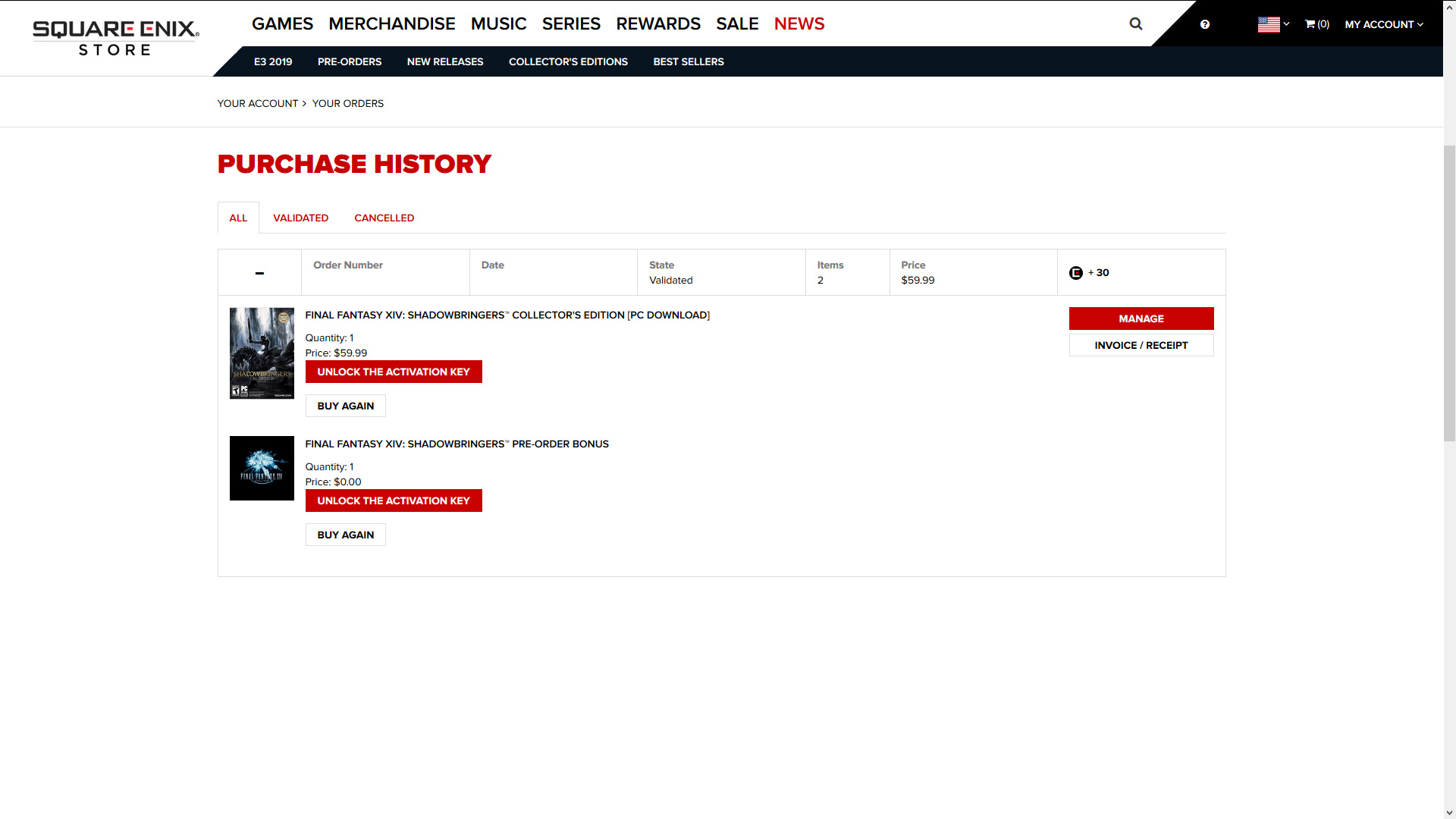 If you purchased Shadowbringers from Amazon, both the pre-order and actual game code will be emailed to you, although it might take a couple of days before the pre-order code is sent. It must also be noted that if you purchased before the release of Shadowbringers, the actual game code will be sent or unlocked closer or on the day of release (July 2, 2019).
To redeem the pre-order code, you'll need to go to a redemption website on the Final Fantasy XIV website where you'll use the code and redeem another code which you'll then use on Mog Station (the website for FFXIV accounts) to redeem it on your actual game account. As for the activation code for the game itself, it can be redeemed directly on Mog Station.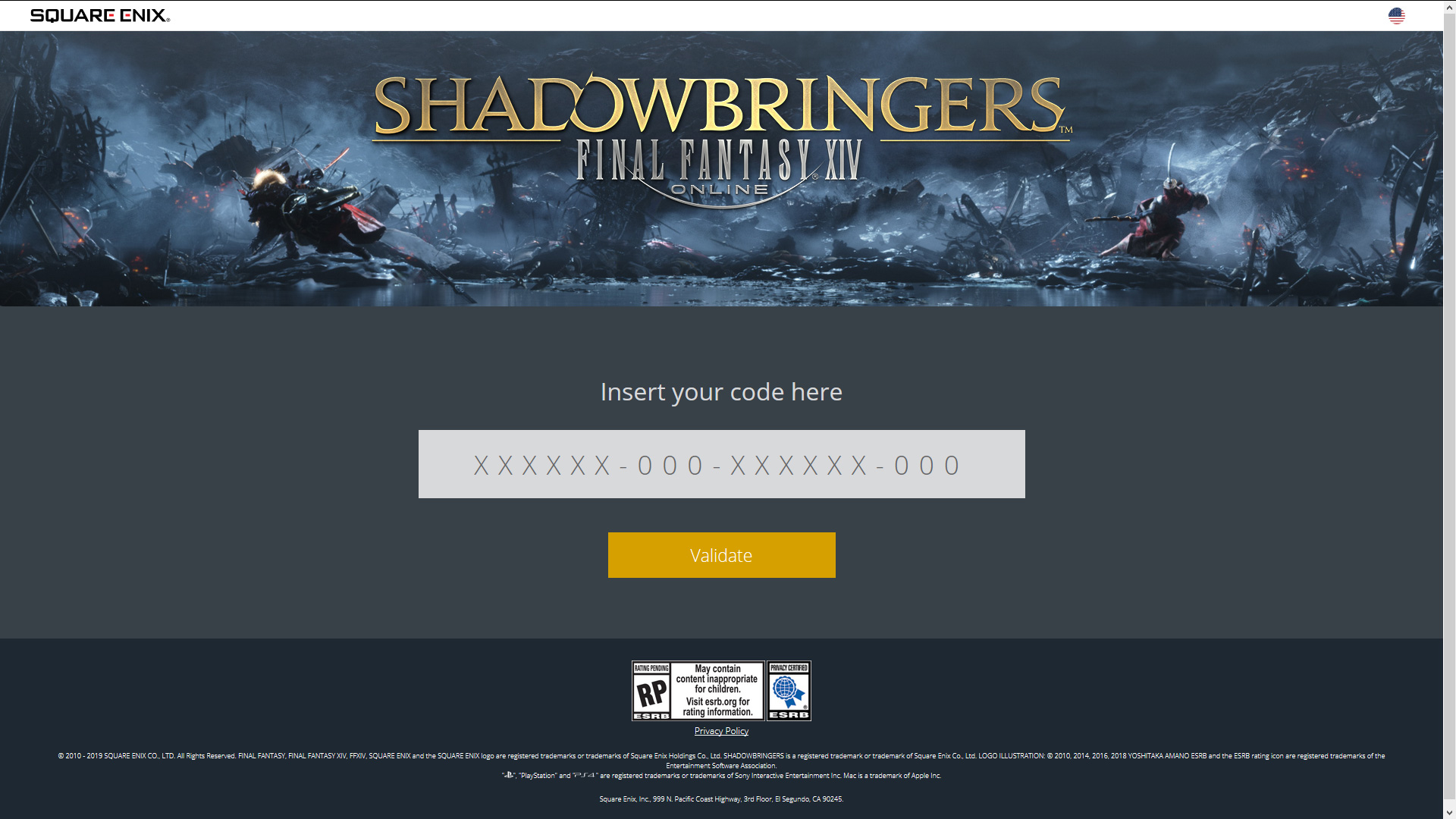 Step 7: Register/Log in on Mog Station and Redeem Codes
If you don't have a Mog Station account yet (for those purchasing the Final Fantasy XIV and Shadowbringers for the first time), just click the "Register new account" button and fill up the form. You only need to pick a country and language (if applicable) then fill up the rest of the information such as your Square Enix ID, Email, Birthdate, etc.
While you don't need to input a specific address, make sure the Country you choose is in the same region as the game codes you purchased (if you purchased from the US Square Enix or Amazon store then pick the United States or the United Kingdom if you purchased from the UK store/s).
Once you're logged in you can go to the "Your Account" page and click either the "Enter Pre-Order Bonus Code (Early Access Code)" button to activate the pre-order code you received from the previously mentioned redemption website or the "Enter Item Code" to redeem your actual game code.
Once you've redeemed either code, it will show up on the Account Status section of the "Your Account" page.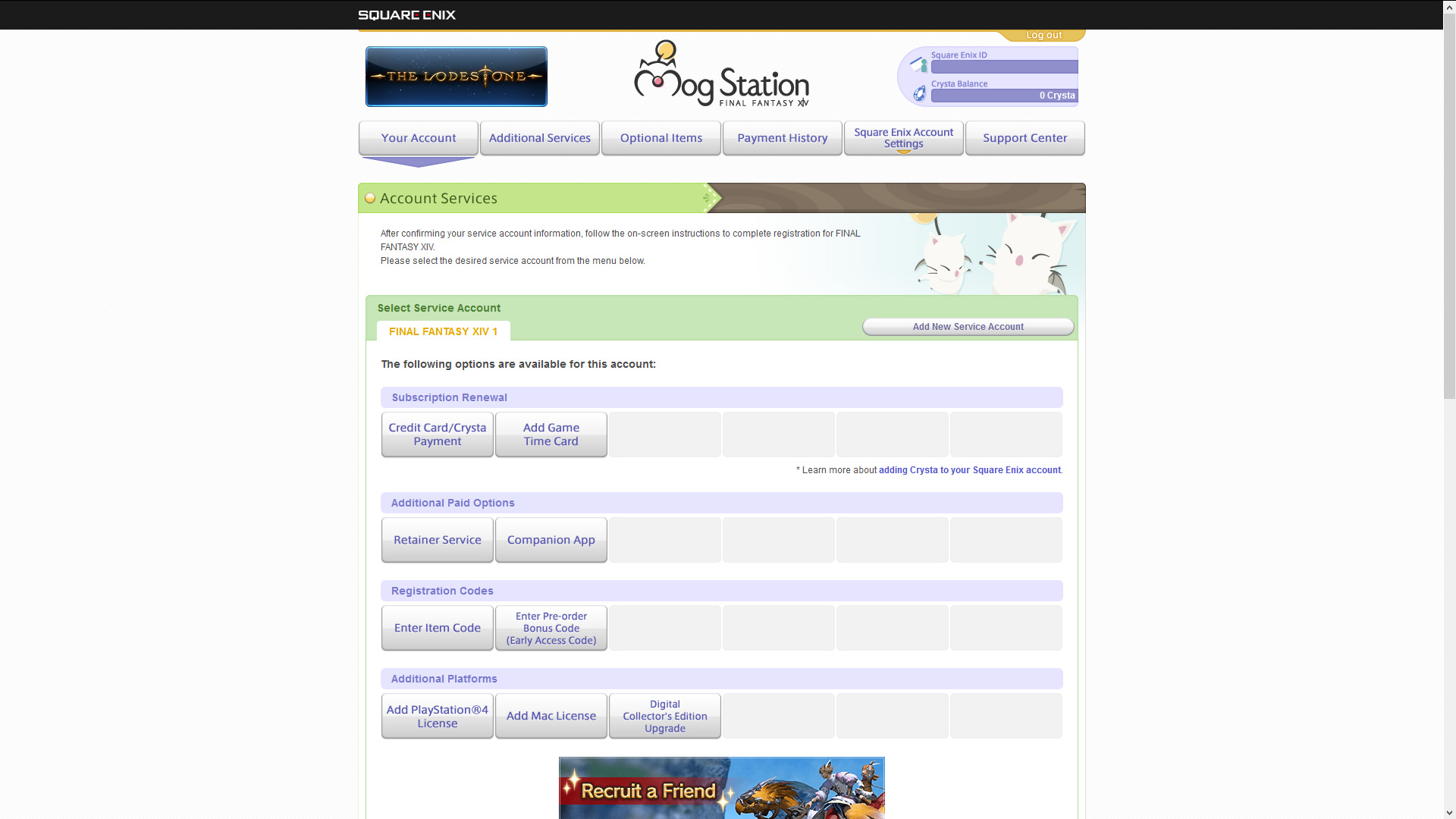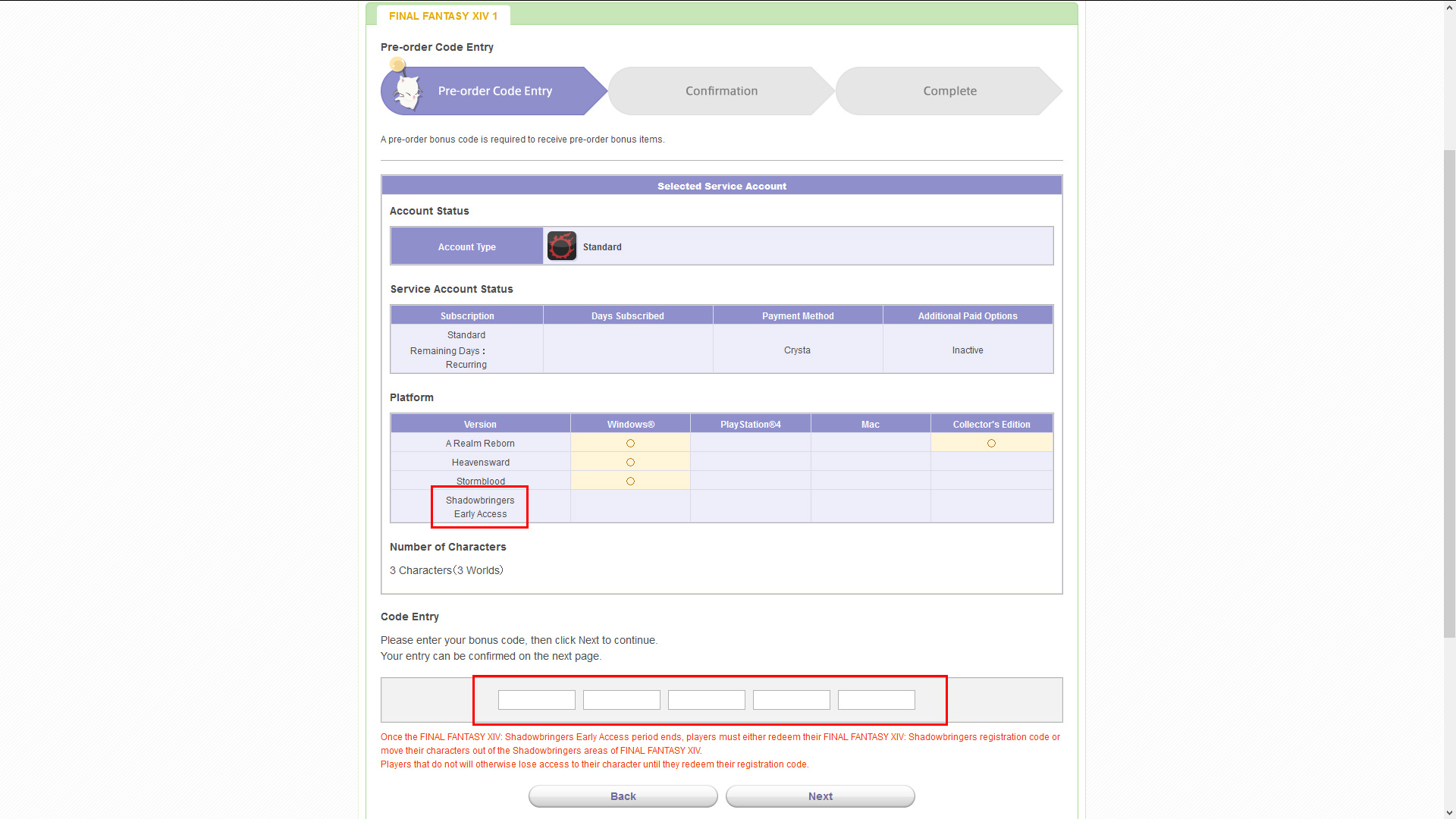 Step 8: Purchase a Game Time Subscription using Crysta
You can also purchase a game time subscription through Mog Station with your PayMaya virtual card. While it's possible to directly link your PayMaya virtual card to your Mog Station, the most reliable way to purchase a game time subscription on Mog Station is through Crysta, Square Enix's own digital currency for Final Fantasy XIV.
Purchasing and using Crysta on Mog Station is pretty easy. Just click the Credit Card/Crysta Payment button under Subscription Renewal in the "Your Account" page then scroll down to choose your subscription type, subscription period, and payment method. Just choose the options you prefer and finally choose Crysta as the payment method.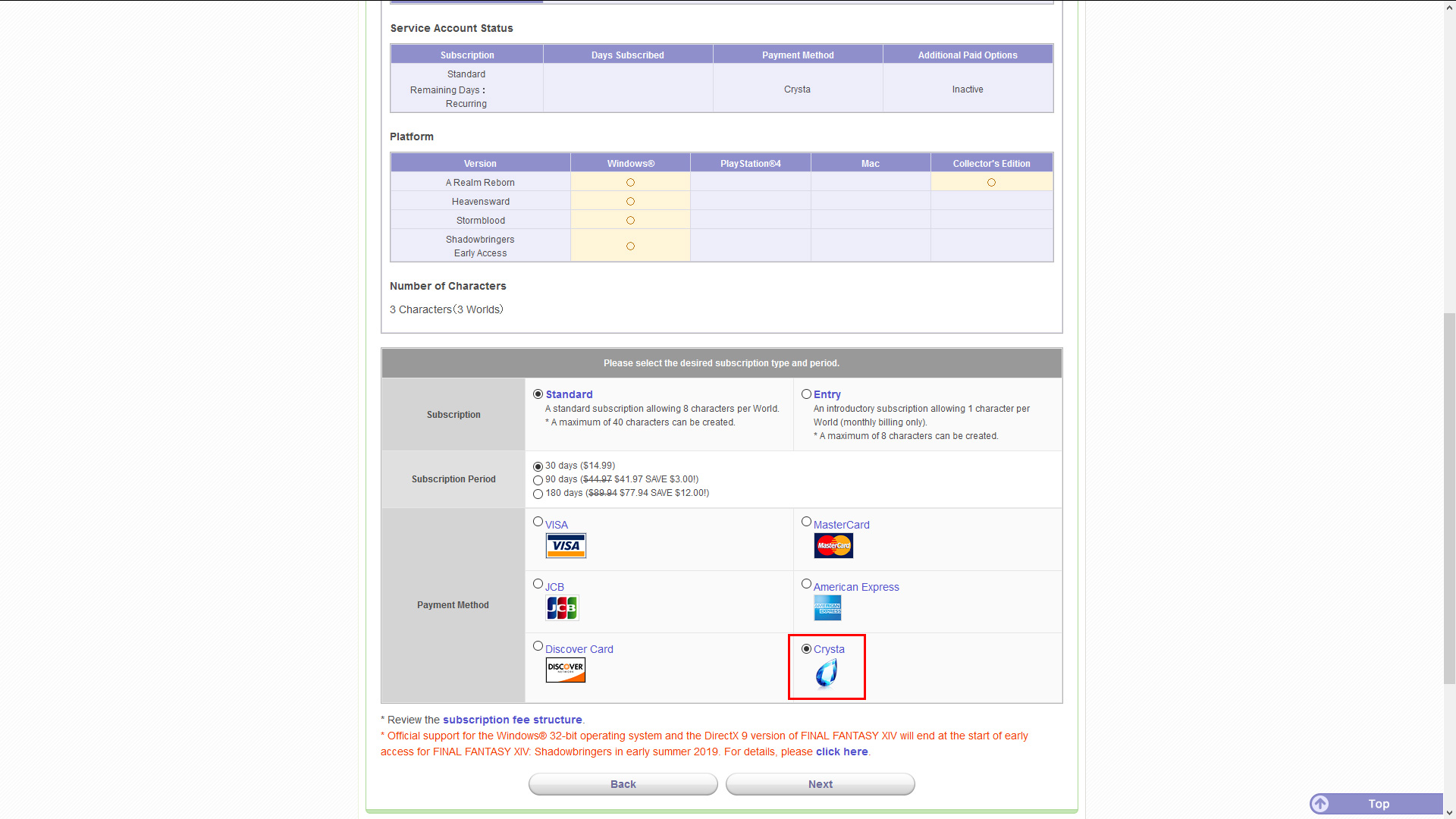 If you don't have any Crysta in your account, the page will give you the option to purchase or add more Crysta. You'll then be able to specify the amount of Crysta you want to purchase. Since 1 Crysta is equivalent to 1 USD/EUR, you only need to purchase the exact amount of Crysta equivalent to the cost of the subscription (e.g. 1,499 Crysta for the $14.99 30-day sub).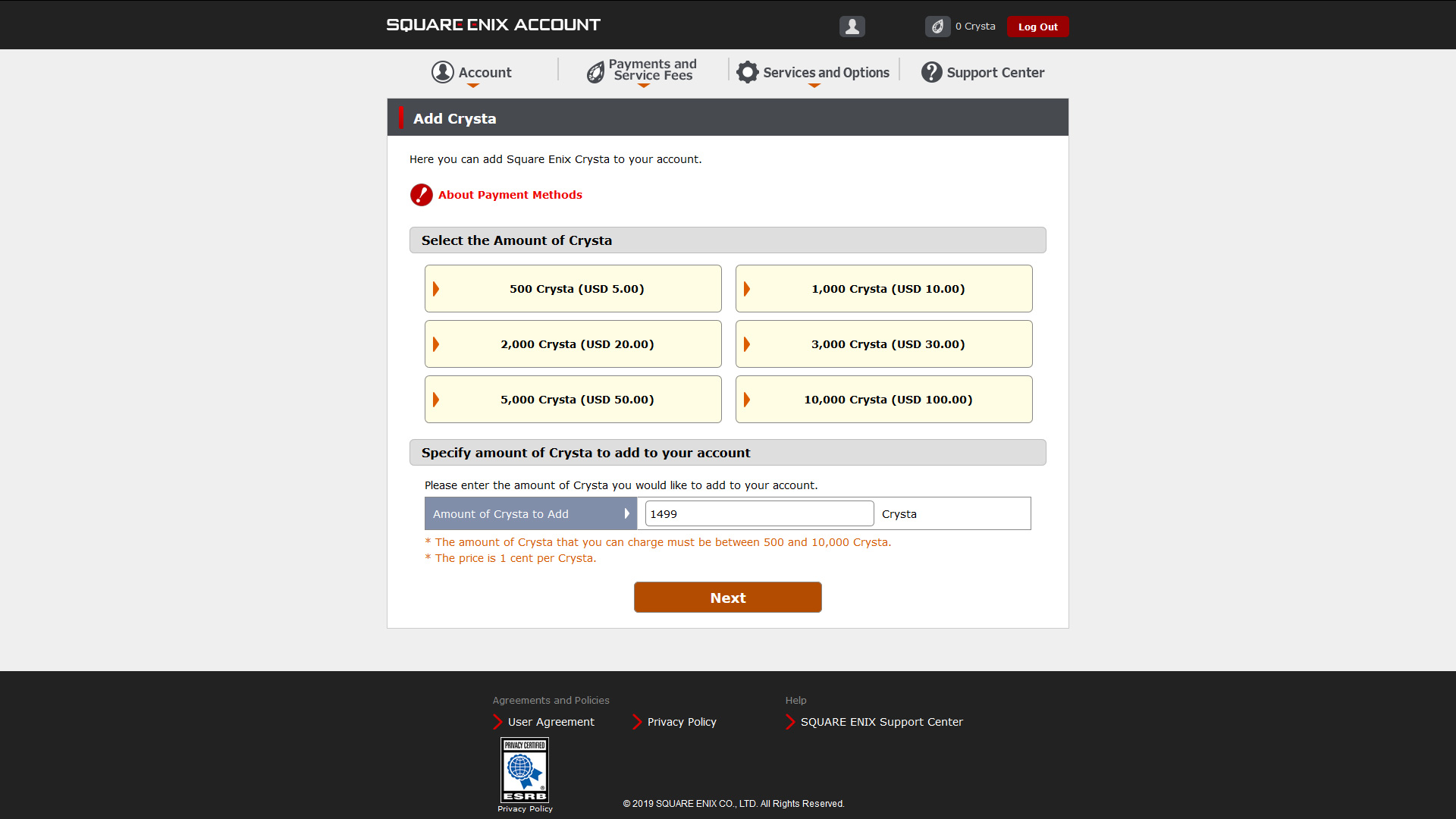 After specifying the amount of Crysta you want to purchase, you'll be asked to enter your PayMaya virtual card details. Once the transaction is complete you'll be able to choose Crysta as the payment method for the game time subscription and it will then let you consume the Crysta you just purchased.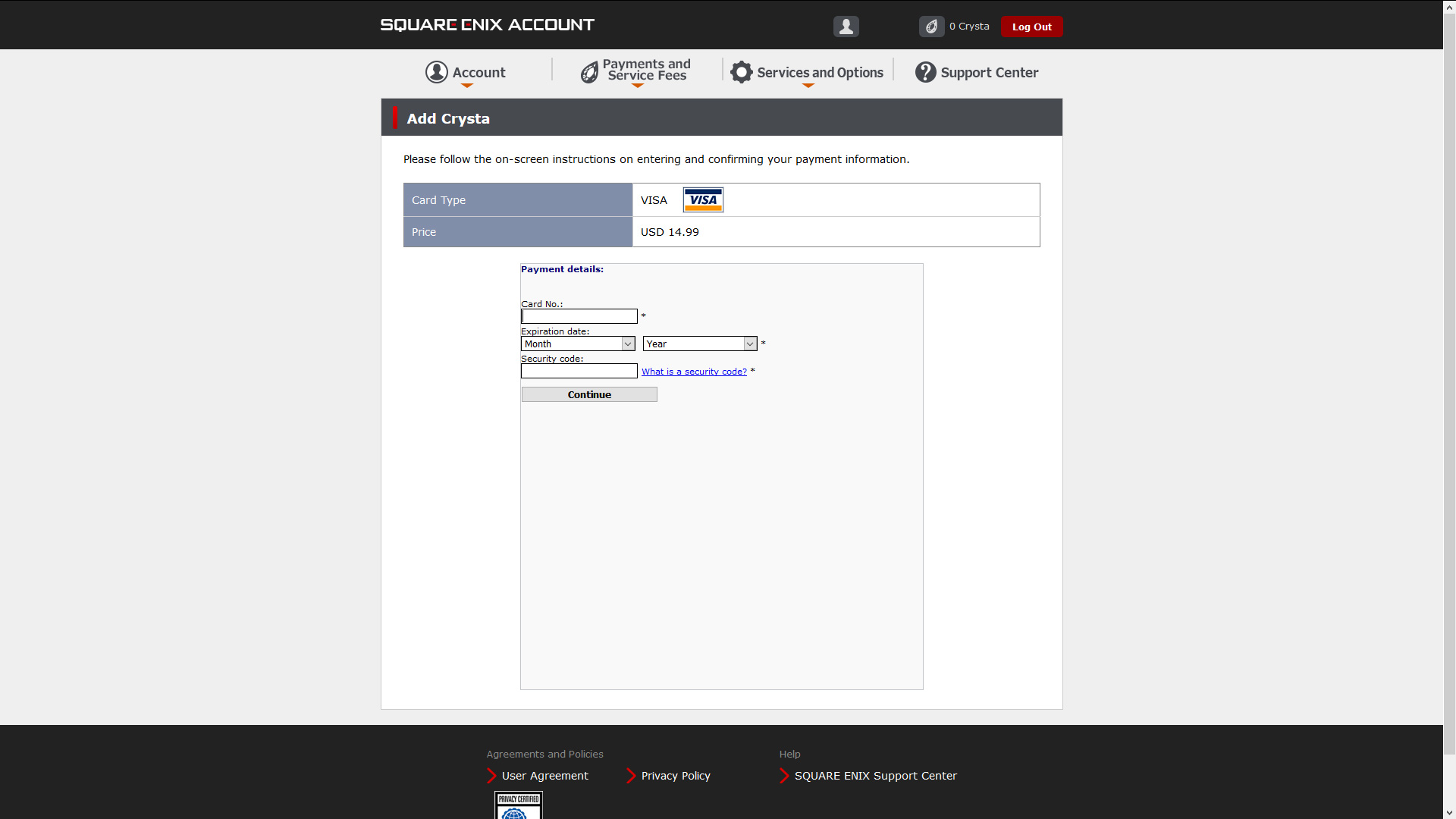 The advantage of using Crysta over directly linking your PayMaya virtual card is that once your game time subscription is up, Square Enix will just cancel it until you purchase and use Crysta again. This will let you have more control over when you re-subscribe to the game and also avoid failed transactions if your PayMaya card doesn't have enough funds.
Now that you've purchased Final Fantasy XIV, its expansion Shadowbringers, and a game time subscription, you'll now be able to explore the world of Eorzea! Thank you for taking the time to read our guide and if you have any comments, suggestions, or questions feel free to let us know in the comments section below!
You can also check out our other PayMaya guide for purchasing games on Steam.