Mobile gacha games have become exceptionally popular around the world in the past half-decade. Nowadays, it's not uncommon to hear about a new mobile gacha game being announced or released every few weeks or months, with each presenting its own take on the now incredibly popular genre.
In spite of the genre's recent exceptional global popularity, mobile gacha games have actually been around for quite some time. The game that popularised the concept for mobile games was Dragon Collection from Konami. It was a card battler released on the Japanese GREE social network back in 2010. Dragon Collection became incredibly successful for Konami and prompted other developers and publishers to work on their own mobile gacha games. Games like Monster Strike and Puzzle & Dragons soon followed a few years after Dragon Collection.
Since the release of Dragon Collection, the mobile gacha game genre has expanded exponentially not just in Japan but also around the world with companies from Korea, China, Taiwan, and other countries also releasing their own mobile gacha games over the years. And rather than just copying the Dragon Collection formula, some companies have taken popular gameplay mechanics and genres, such as turn-based RPGs, tactical RPGs, and even tower defense, and simply applied gacha systems to them to attract fans of those specific mechanics.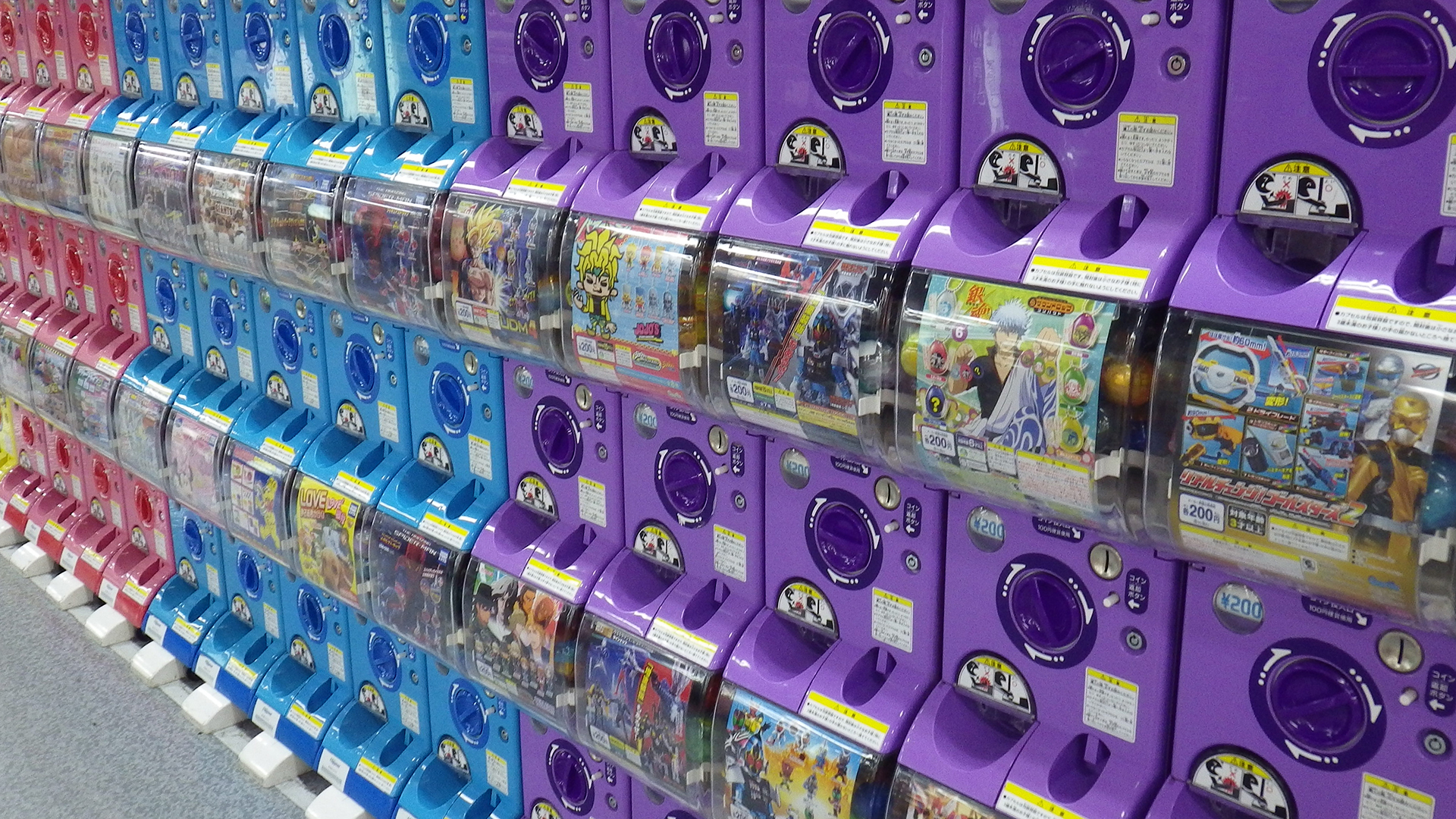 The term "gacha" or "gacha game" was coined after the popular Gashapon/Gachapon capsule toy vending machines in Japan as both featured the same mechanic of "pulling" a random item in the hope of getting the one that you actually want. While the concept may be similar to the loot box mechanic from western developers, gacha games don't hold the same stigma that games with loot box mechanics have grown to have. This may be partially due to the popularity and openness of gambling in Japan.
Some publishers and developers have created new types of the gacha mechanics over the years to make the games more accessible and attractive to players not just in Japan but around the world. Some of these include the redraw/reroll gacha, step-up gacha, and box gacha, among others, all of which make the gacha experience more enticing. Some publishers even have differing features and gacha rules or mechanics between their Japan and global versions to accommodate the different preferences between the regions.

Many larger publishers have created gacha games based on popular IPs under their respective portfolios, which have helped boost the title's reach and popularity. One of the most popular and successful mobile gacha games of the past half-decade is Aniplex's Fate/Grand Order, which is based on the massively popular Fate/stay night franchise from Type-Moon. Another popular and successful gacha game that's based on a popular franchise is Bandai Namco's Dragon Ball Z: Dokkan Battle, which is based on Akira Toriyama's legendary anime and manga franchise.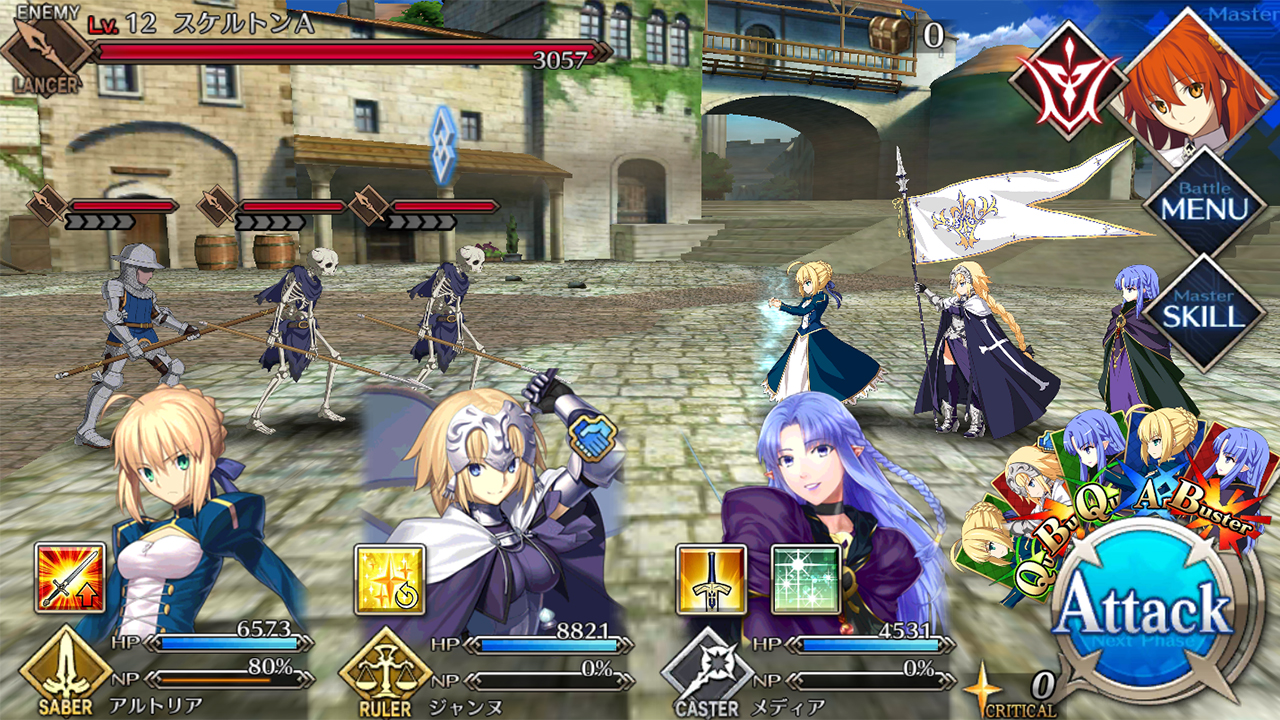 There have also been quite a number of successful mobile gacha games that are built on completely new IPs from smaller, newer publishers and developers such as Cygames' Granblue Fantasy and Summoners War from Com2uS. With the rising popularity of mobile gacha games combined with the number of existing popular franchises as well as completely new IPs, it isn't surprising how often new mobile gacha games are announced or released these days.
One of the latest gacha games that is set to come out in the market is KOF Final Battle – AllStar from VNG and SNK Corporation. The game features characters from several fighting game series including The King of Fighters, The Last Blade, and Samurai Shodown. KOF Final Battle – AllStar is a mobile gacha game that lets players assemble their own dream squads consisting of characters from the aforementioned fighting game franchises. Each character will feature their iconic skills from their respective games to help sway the tide of battle.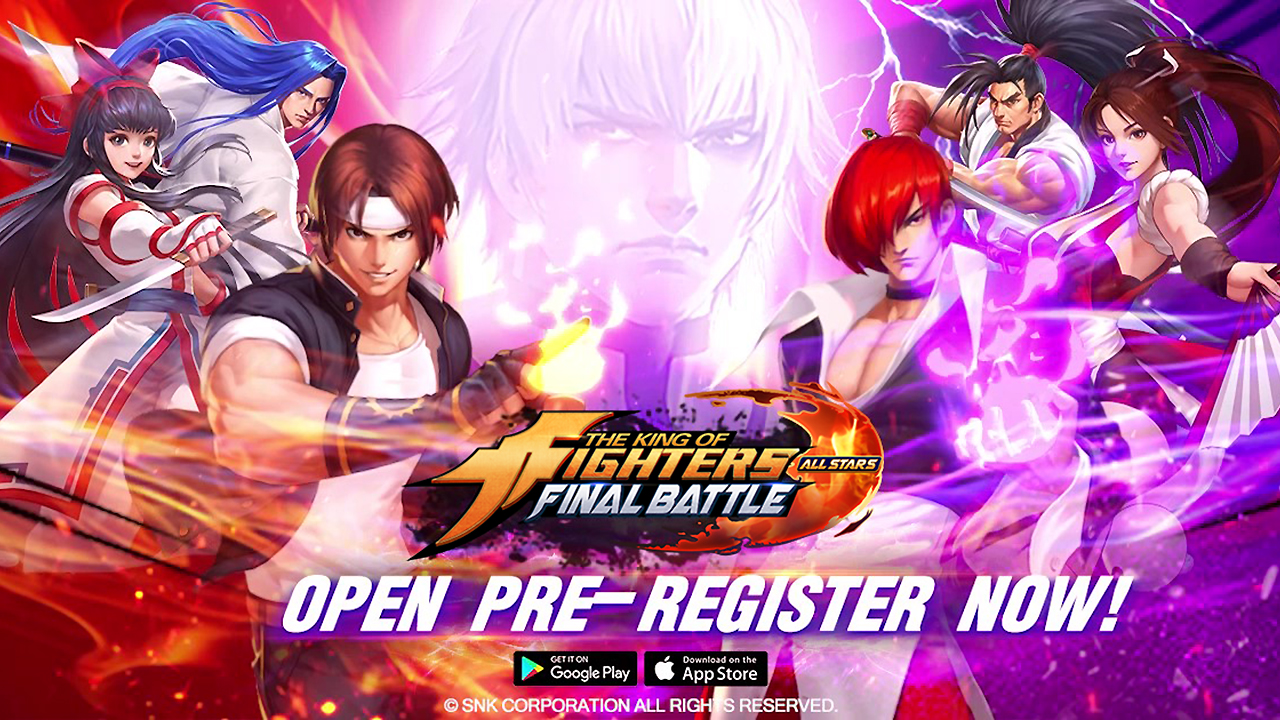 Over 100 characters will be featured in the game, including favorites such as Mai Shiranui and Athene Asamiya from The King of Fighters, and players will be able to synergize their skills to trigger different combos and effects so players will need to strategize not only their squad formation but also the synergy of their characters' skills. Apart from the characters and their skills, classic in-game sounds and effects from The King of Fighters, The Last Blade, and Samurai Shodown will also be featured in KOF Final Battle – AllStar.
Preregistration for the KOF Final Battle – AllStar has just recently opened and VNG is hosting several promotions for those who preregister. A pre-event page has been set up by VNG where players will be able to see the different promotions and events the company is organizing.