We got a Roku Powered TVolution from PLDT a few months ago and we've been using it quite regularly ever since. We've talked about it on our YouTube channel and even recently shared a few shows we recommend from one of its services. It's changed our entertainment viewing dynamic at home dramatically and it's been one of the best pieces of technology we've picked up in recent years.
While there are other products in the market that have a similar function to the Roku Powered TVolution, such as PLDT's own original TVolution stick as well as other streaming devices or HTPCs, the Roku Powered TVolution sets itself apart from these in several ways. We've listed down some of our favorite reasons to pick up a Roku Powered TVolution to help you decide if you should pick one up as well.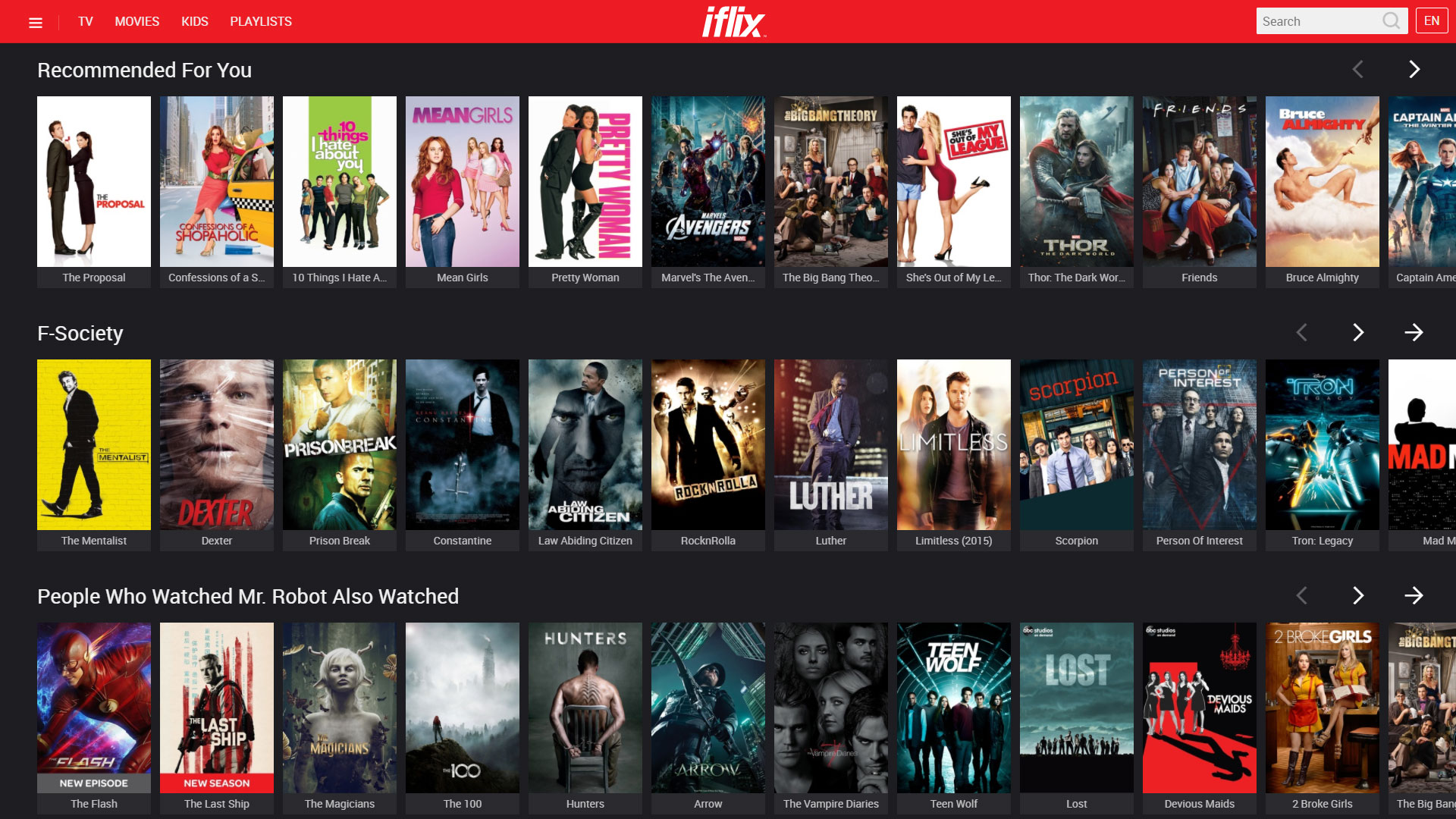 A Large Library
The Roku Powered TVolution comes with quite a number of channels (or apps) where you can view tons of content from. But even with just the device's four main channels, namely Iflix, Netflix, Cignal, and YouTube, there's already a huge number of content to consume. Netflix and Iflix have a humongous library of shows and movies between them, Cignal has a large range of local and international channels, and YouTube has its almost limitless library of content, all of which can be accessed through the Roku Powered TVolution.
Easy to Use
To browse through and access such a huge library of content, the Roku Powered TVolution comes with a very intuitive controller that's incredibly easy to use. Equipped with only a few buttons, the controller of the Roku Powered TVolution provides the perfect amount of control and the right number of functions to be able to go through the device's plethora of content and features. The interface of the Roku Powered TVolution is also really easy to navigate through with its simple and straightforward design.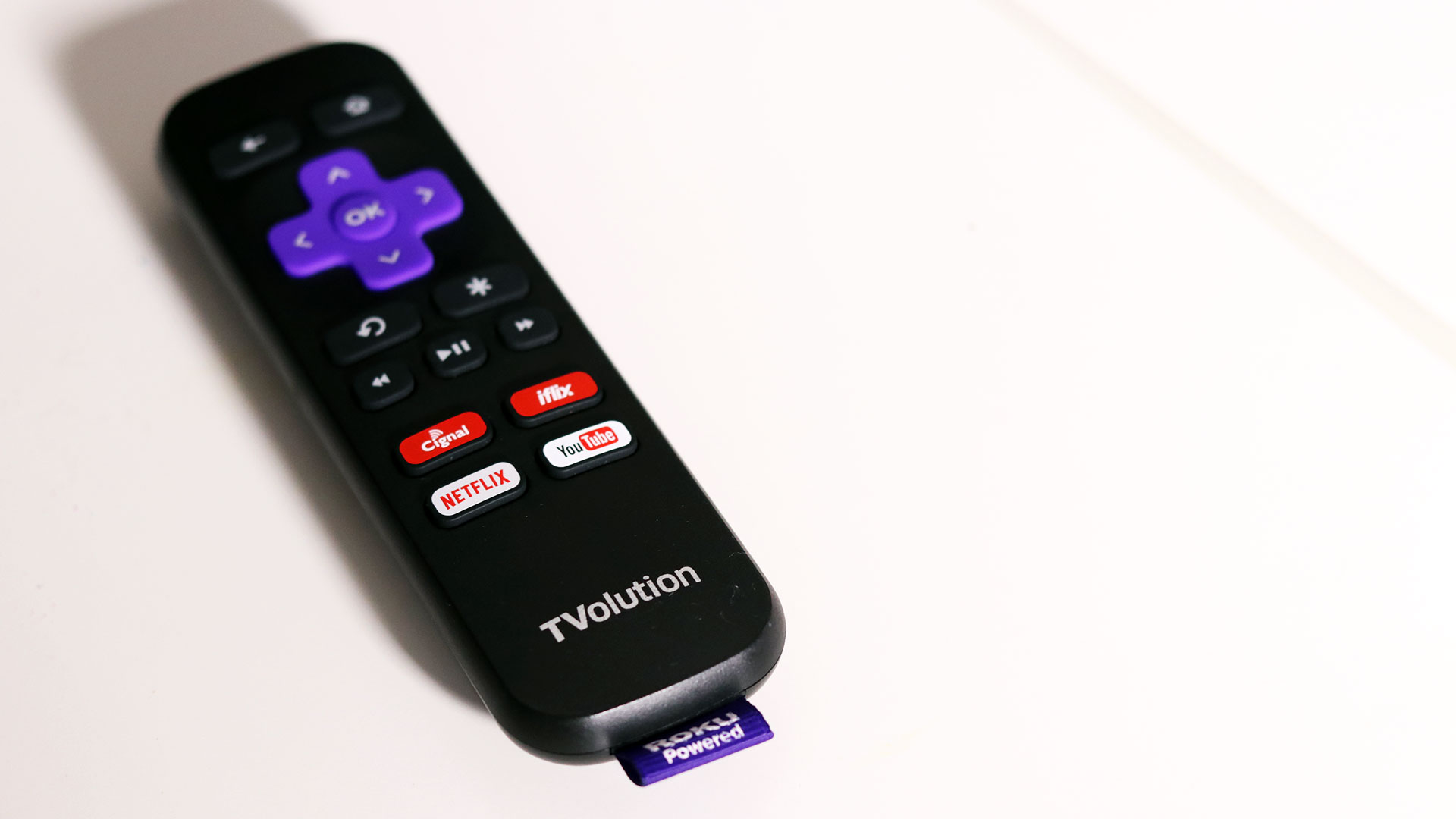 Great Features
Aside from being easy to use, the Roku Powered TVolution is also incredibly easy to set up and comes with a great set of features. The little black box only needs to be plugged into an outlet via its included adapter, connected to a TV via the included HDMI cable, connected to the internet via cable and its Ethernet port or through Wi-Fi, and off you go. It also has a USB port so you can also watch shows, movies, or videos from an external source. It even supports DLNA, screen mirroring, and more, so users have access to even more content.
An Affordable Cost of Entry
To get your hands on the Roku Powered TVolution, PLDT subscribers need only pay an additional Php199 per month on top of their current PLDT DSL or Fibr bill. That's only Php199 per month for a plethora of easy to access content, which is just as expensive or even cheaper than a large Big Mac meal from McDonald's.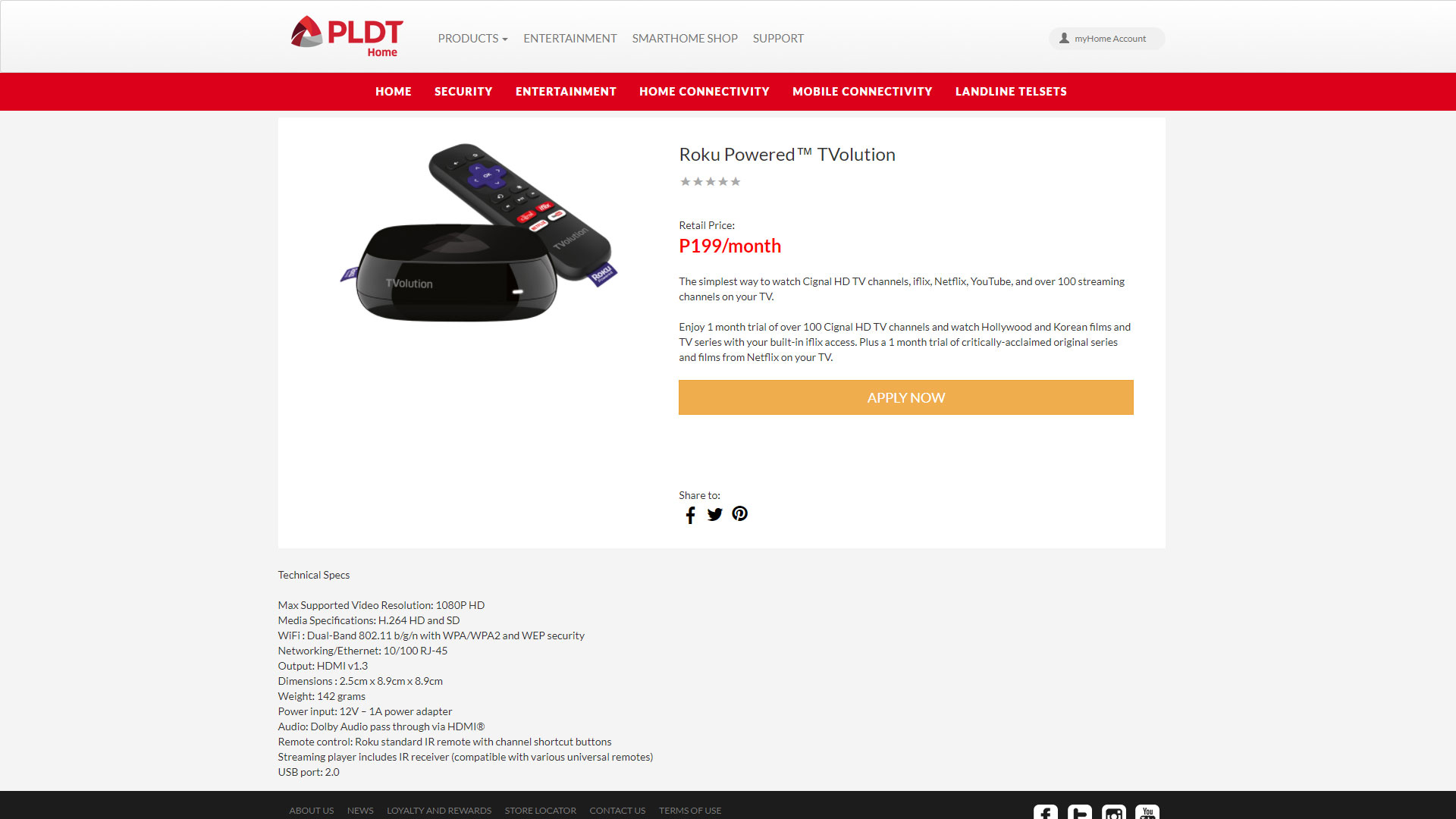 Conclusion
There you have it, just a few reasons to pick up your own Roku Powered TVolution. We've definitely enjoyed having ours and we're pretty sure you'll enjoy having one as well. Additionally, all PLDT subscribers now get Iflix for free until April 2018 so that's one more reason to get your hands on a Roku Powered TVolution.
More information on the Roku Powered TVolution can be found on PLDT's official website.