SteelSeries has announced its new Alias series microphones, which it has designed and built for gamers and streamers. The company plans to unveil and showcase the new microphones, the Alias and Alias Pro, at ESGS 2023. The annual gaming and esports convention will be held from Nov. 3-5, 2023, at the World Trade Center in Pasay City, Philippines.
The new Alias microphones feature a custom-built 1-inch condenser capsule, three times the size of standard microphone capsules, that's coupled with a cardioid capsule pattern to minimize background noise. They are also equipped with a custom-built shock mount to absorb vibrations. The Alias microphones are capable of 24bit/48kHz audio capture.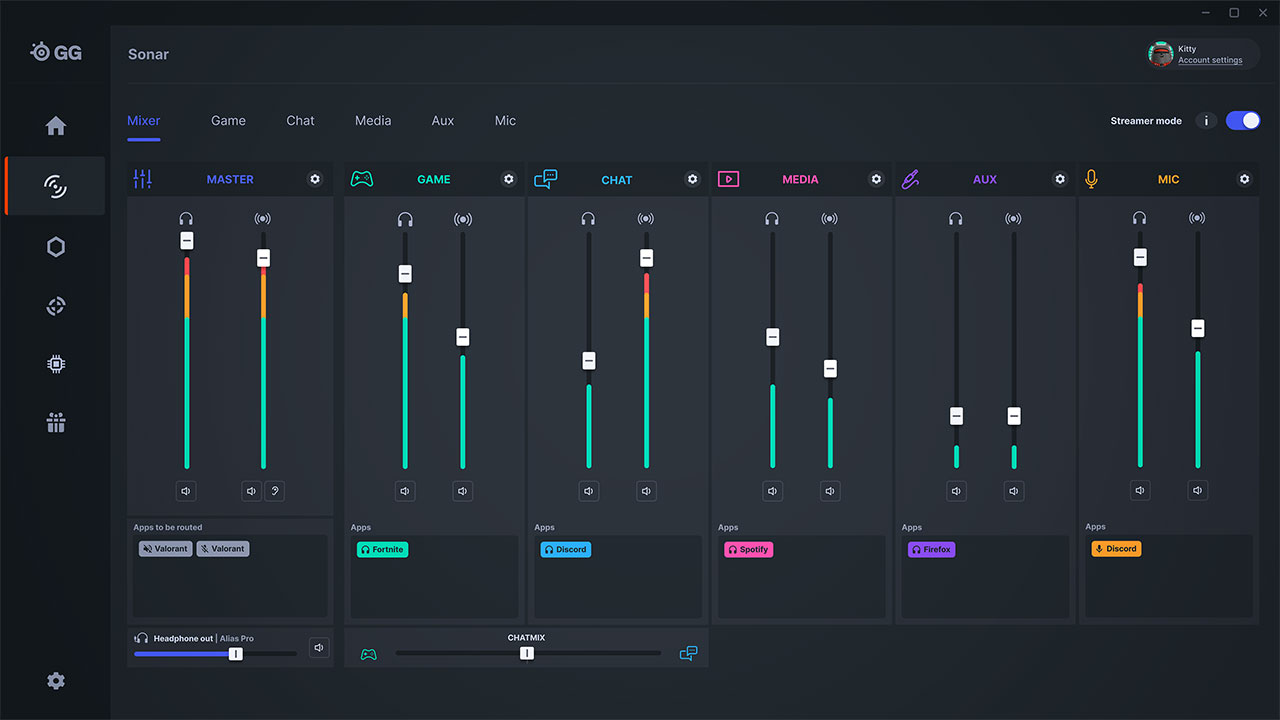 SteelSeries has also developed its new Sonar for Streamers studio-grade software suite to power the new Alias microphones. The free app features an independent 10-band Parametric EQ, ClearCast AI noise cancellation, and Pro software mixing tools (such as a Compressor and Limiter). Sonar is compatible with standard video broadcasting software (OBS, Streamlabs, etc.) and utilizes your computer's CPU rather than its GPU for processing.
"For many, gaming isn't just a pastime, it's a passion and a lifestyle, so having the very best peripherals fills a need to make the experience amazing every time," said Ehtisham Rabbani, SteelSeries CEO. "For decades, SteelSeries has been as passionate about bringing innovative, best-in-class products to the market as gamers are about gaming itself. With the launch of our Alias microphones powered by Sonar for Streamers, we are empowering current gamers, streamers, and content creators, and enabling future generations to create great streams and content for years to come."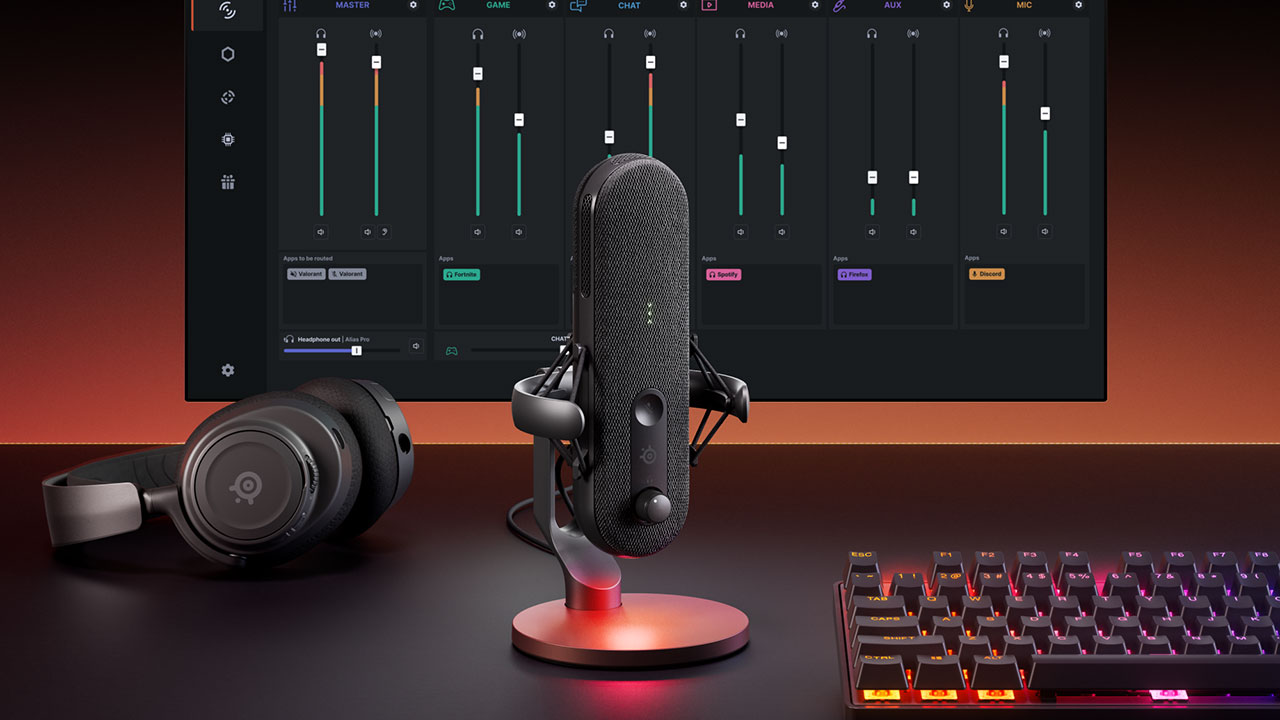 The Alias is a USB microphone that is equipped with a 5-stage LED indicator that can display mic peak level information as well as when the mic is muted. It's also equipped with a 3.5mm audio jack for real-time monitoring with headphones, controls for input gain and headphone volume, as well as a built-in RGB downlight.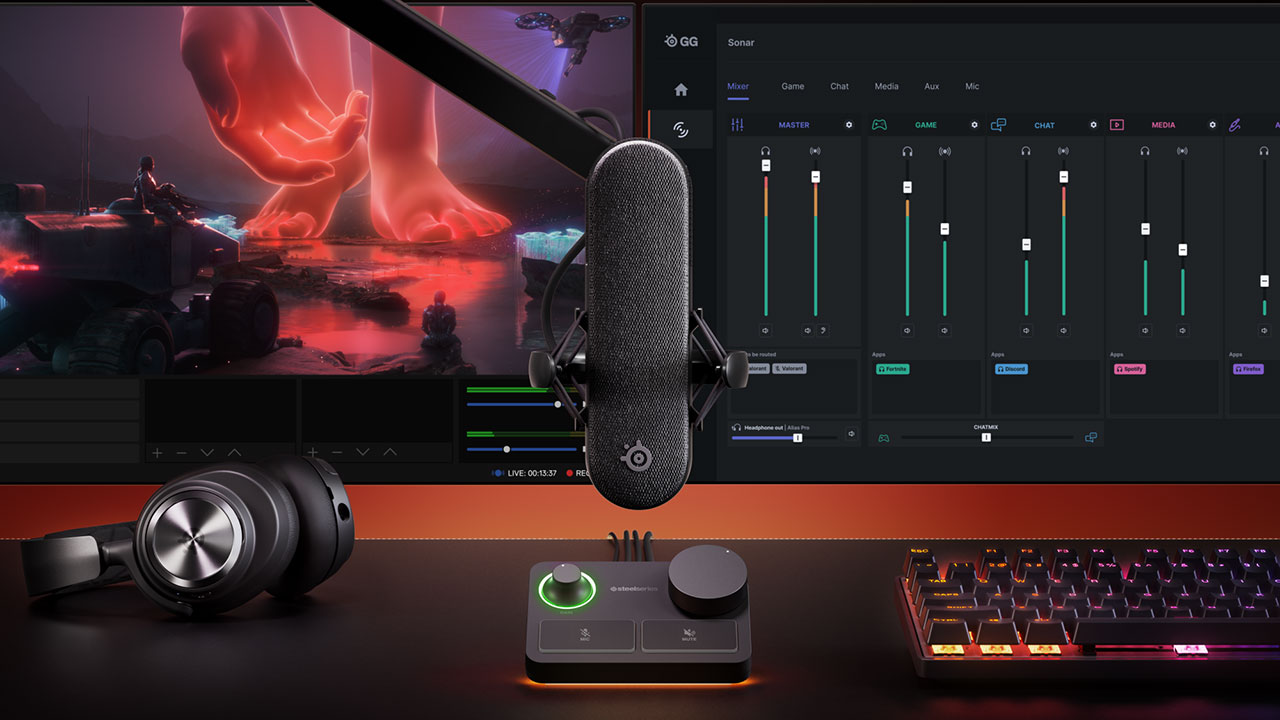 As for the Alias Pro, it is a broadcast-quality XLR microphone that comes with an XLR Stream Mixer that features a pre-amplifier and 48V phantom power. The interface is also equipped with two USB ports to support dual PC streaming, Drag n' Drop audio routing for up to five audio channels, two dials, and two buttons. The dials control mic gain and computer volume while the buttons mute the microphone and computer audio.
The SteelSeries Alias Pro is now available in the Philippines via Lazada and Shopee at an SRP of PHP 19,555 while the Alias will be released in the coming weeks at an SRP of PHP 11,100.