Monster Hunter Rise, the latest entry in the long-running series is finally coming to Steam early next year on January 13, 2022. The game is already available for pre-order and a demo is also scheduled for released in a few weeks on October 14, 2021. Capcom also recently announced Monster Hunter Rise: Sunbreak, the game's first expansion, which will be released in the summer of 2022.
The Steam version of Monster Hunter Rise not only retains all the features of the Nintendo Switch release but also comes with several PC exclusive features such as 4K and ultrawide display support, access to advanced graphics settings, keyboard and mouse controls, and voice chat. It will also include all the free DLC that has been released for the game up to the end of November 2021, including event quests and additional monsters such as Crimson Glow Valstrax and Chameleos.
Here are the minimum system requirements for Monster Hunter Rise on Steam:
OS: Windows 10 (64-BIT required)
Processor: Intel CoreTM i3-4130 or CoreTM i5-3470 or AMD FXTM-6100
Memory: 8 GB RAM
Graphics: NVIDIA GeForce GT 1030 (DDR4) or AMD RadeonTM RX 550
Storage: 23 GB available space
DirectX: Version 12
Additional Notes: The above specs support 1080p/30fps with graphics settings at "Low".
Those who pre-order the game on Steam will receive the Palamute Retriever Costume layered armor, Palico Forest Cat Costume layered armor, and the Novice Talisman.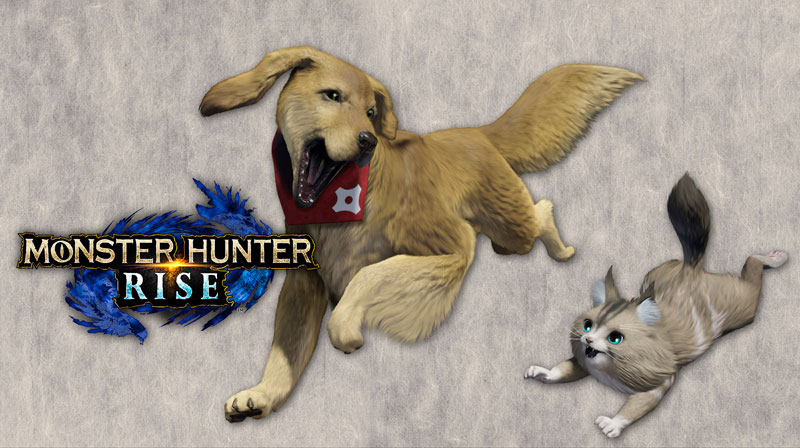 The Monster Hunter Rise demo, which will be available on October 14, 2021, will include the game's basic training and an actual hunt. All 14 weapon types will be available in the demo and up to four players can team up in multiplayer. Those who try out the game's demo will also receive the "Item Pack: Demo Player Bonus" for the full release. It includes 20 Mega Potions, 5 Pitfall Traps, 10 Energy Drinks, 5 Mega Demondrugs, and 5 Mega Armorskins.
Monster Hunter Rise is scheduled for release on Steam on January 13, 2022. It is also currently available on the Nintendo Switch.