Smart announced, at a press event in Makati yesterday, the exclusive availability of the LG G2 Mini LTE smartphone for the company's postpaid customers.
"In the past several months, we have seen a spike in the number of our subscribers using smartphons, and we expect this trend to continue," said Kathryn Carag, Postpaid Marketing Head at Smart. "With this new LTE phone offering, more of our subscribers can experience superfast mobile LTE surfing from Smart at a more affordable price point."
Interested subscribers can get their hands on the LG G2 Mini LTE with Smart's postpaid All-in Plan 1200 with a Php2,000 one-time fee and comes with comes with Unli LTE 995 which gives users unlimited LTE mobile internet every month. The LG G2 Mini LTE is also available at Plan 999 with a Php4,776 one-time cashout or Php199 on top of their monthly fees for 24 months. Additionally, Smart is giving away Quick Window cases with the LG G2 Mini LTE.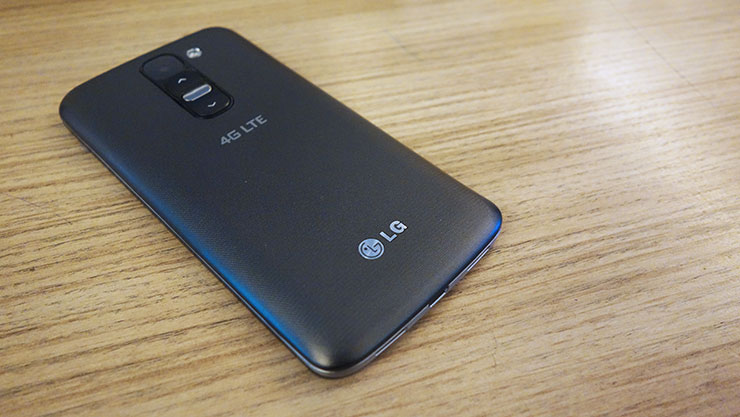 Better Calls With HD Voice
Smart also mentioned the continued roll out of the company's HD Voice technology for supported smartphones which include the LG G2 Mini LTE. HD Voice boosts the sound quality of calls over the telecom network by increasing the frequency range of voice calls from 300Hz – 3400Hz to 50Hz – 7000Hz.
"Smart's 'supercharged' LTE network, together with the availability of HD Voice on more smartphones, allow our subscribers to experience seamless and better quality calls that can make them feel like their friends and loved ones are just standing right beside them," said Kathryn Carag, Postpaid Marketing Head at Smart. "Voice is sometimes an overlooked facet," Carag said, "but it is vital to the overall mobile experience of subscribers. Smart's active push for HD Voice through our various smartphones offerings reinforces our commitment to provide the best wireless experience for users — whether through SMS, mobile internet, or voice."
Users won't need to activate HD Voice as it is automatically activated for all HD Voice-capable phones at no additional cost. HD Voice currently only works between callers who both have HD Voice-capable devices and who are both under Smart. HD Voice-capable phones are those with Adaptive Multi-Rate Wideband (AMR-WB) capability built-in. Other than the LG G2 Mini LTE, Smart's line-up of  HD-Voice capable smartphones include iPhone 5S and 5C, the Samsung Galaxy Note 3, the Sony Xperia L, and the Samsung Galaxy S5.