Kingston, under their HyperX gaming brand, has officially released their new Cloud II gaming headset which is the successor to last year's popular Cloud pro gaming headset (read our review here).
The biggest changes to the Cloud II are the inclusion of a USB sound card which also acts as the new control box with independent audio and microphone volume controls as well as a toggle for the headset's 7.1 virtual surround sound which is the other big change with the new Cloud II. The USB sound card/audio box are not driver reliant so users can attach it to either a PC or Mac and still experience the Cloud II's 7.1 virtual surround sound. Additionally, the new headset is compatible with the PS4 and Xbox One in stereo via its 3.5mm jack.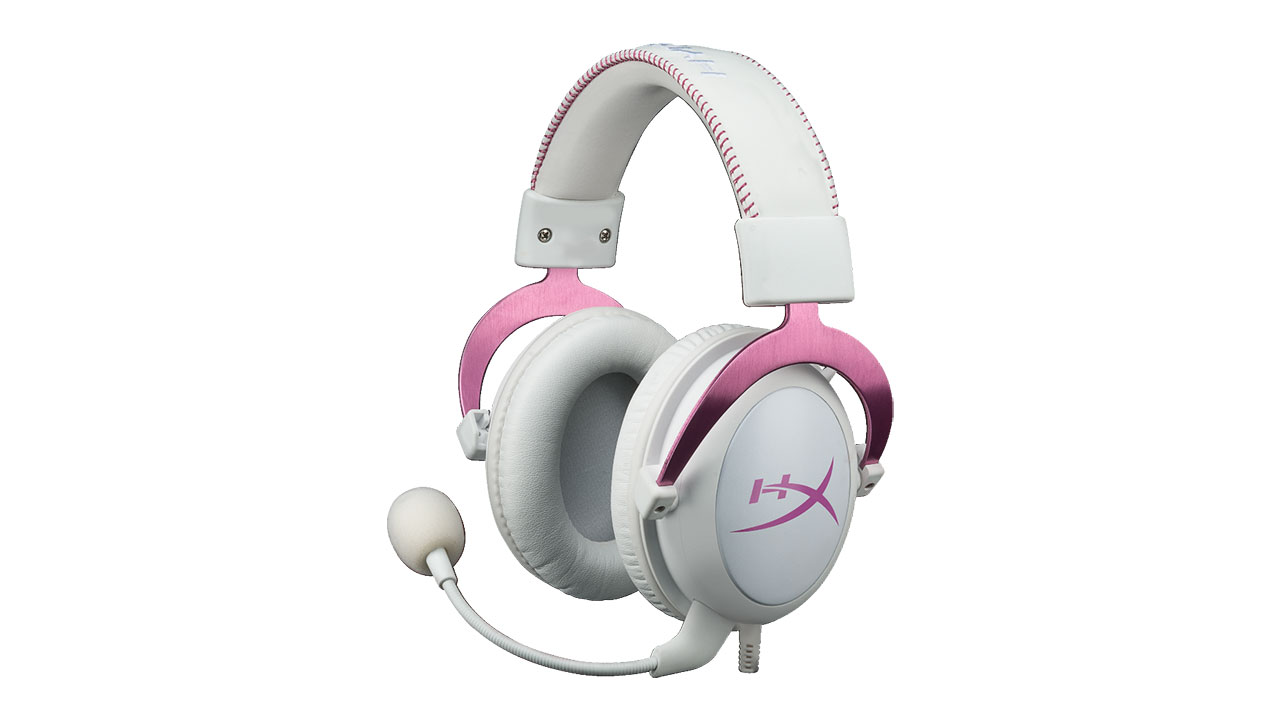 Some of the other changes include the new memory foam headband and a new noise and echo cancelling microphone. The rest of the new headset is left pretty much unchanged including the base design and headphone drivers but we don't mind as those were both some of the best qualities of the original Cloud. The new Cloud II does come in two new color variants – Gun Metal and Red – as well as limited edition Pink variant which will be released sometime in the future.
HyperX is also releasing a new padded cloth mouse pad called the FURY Pro which comes in four different sizes including a rather large version (pictured below).
Both the Cloud II headset and FURY Pro mouse pad should be coming to stores soon. The company has not yet announced official SRPs for the Philippines. More information on the Cloud II can be found on the HyperX website and we've copied the full press release below for your reference: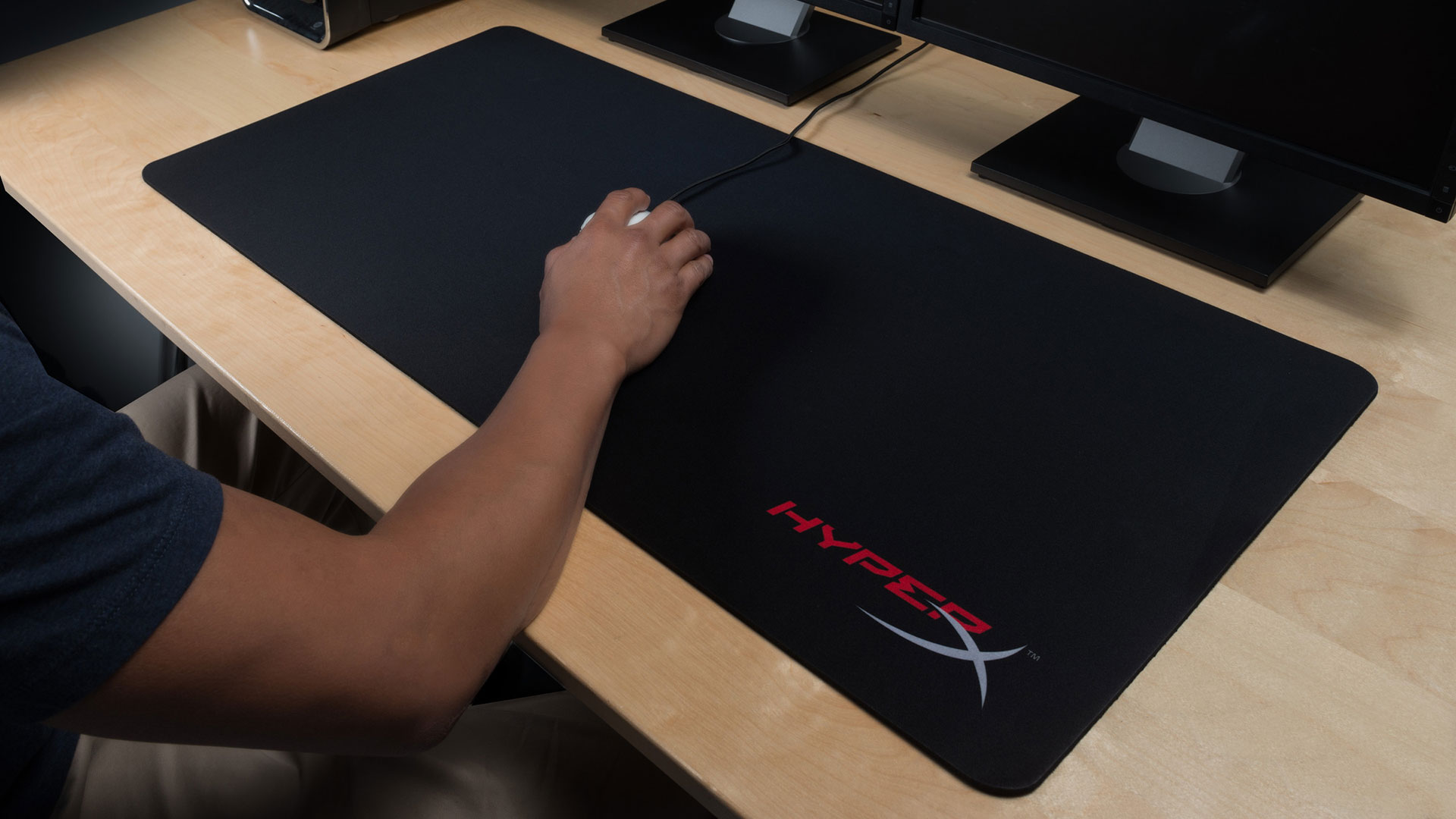 Hsinchu, Taiwan – February 10, 2015 – HyperX®, a division of Kingston Technology, the independent world leader in memory products, today announced the launch of HyperX Cloud II headset. Shipping now, HyperX Cloud II features a newly designed USB sound card audio control box featuring 7.1 virtual surround sound, in addition to the great features and benefits of the previous award-winning HyperX Cloud headset.

Fully designed by HyperX sound engineers, the LED backlit audio control box delivers hardware-based (no drivers needed) 7.1 virtual surround sound with independent audio and microphone volume control. Gamers can easily toggle on 7.1 virtual Surround Sound with a push of a button to emulate having seven positional speakers for enhanced gaming. HyperX Cloud II is USB-powered for PC and Mac to amplify audio and voice, as well as 3.5mm stereo compatible for PS4 and Xbox One.

The microphone is digitally enhanced with noise cancellation, auto gain control and echo cancellation via the USB sound card. Certified by TeamSpeak and Skype optimized, HyperX Cloud II provides clearer voice quality, game sounds and reduced background noise. The ear cups and headband are 100-percent memory foam to provide maximum comfort when gaming for hours.

HyperX will also launch its second gaming surface, HyperX FURY Pro Gaming Mouse Pad. Made of cloth material and soft padding, HyperX FURY mouse pads offer optimal precision, comfort and stability. HyperX FURY mouse pads are available in four sizes, and are portable and durable to suit any gamer's environment.

"We are excited to expand our line of HyperX accessories with the new Cloud II and FURY mouse pad," said Ann Bai, Sales Director, APAC Region, HyperX Division, Kingston. "We can now offer gamers a 7.1 virtual surround sound headset that has all of the comfort and style of the original HyperX Cloud. These two new products give gamers great sound and control so they can enjoy a fully immersive gaming experience."

HyperX Cloud II is available in red, gun metal, and limited edition pink (coming soon) and is backed by a two-year warranty and legendary HyperX reliability.

HyperX is the high-performance product division of Kingston Technology encompassing high-speed DDR4 and DDR3 memory, SSDs, USB Flash drives, and gaming accessories. Targeted at gamers, overclockers and enthusiasts, HyperX is known throughout the world for quality, performance and innovation. HyperX is committed to eSports as it sponsors over 20 teams globally and is the main sponsor of Intel Extreme Masters. HyperX can be found at many shows including China Joy, PAX, Davao Cyber Expo, and TGS & Big Fest.