Rebates are a new and uncommon concept in the Philippines alongside online shopping and other online money-related system and transactions. But in places like the USA and the UK, rebates are one of the best and most popular ways to save money when shopping online or otherwise. So it was great to find out that ShopBack has expanded its services to the Philippines to let Filipinos try out, experience, and enjoy their cashback or rebate service for themselves.
Using ShopBack is really easy. You just need to sign up for an account on their website and use the referral links on their website to shop on any of their partner retailers such as Lazada, GearBest, AliExpress, or even Abubot. Depending on the store and their assigned cashback rate, you'll get a small percentage of the money you spent on your purchases back into your ShopBack account which you can easily withdraw to your PayPal account once it's available.
You just have to make sure to use the browser window or tab that ShopBack opened when you clicked on the Shop Now referral link on their website for the store you'd like to shop at. The cashback rates can range from 3% all the way up to 11% so you'll definitely be able to save some money especially if you purchase from online stores often. The rebate or cashback can take up to 30 days to be credited to your account though and up to 75 days to be redeemable.
We tried out ShopBack ourselves to purchase a pair of Sennhesier earphones on Lazada to see just how easy it is to use the service.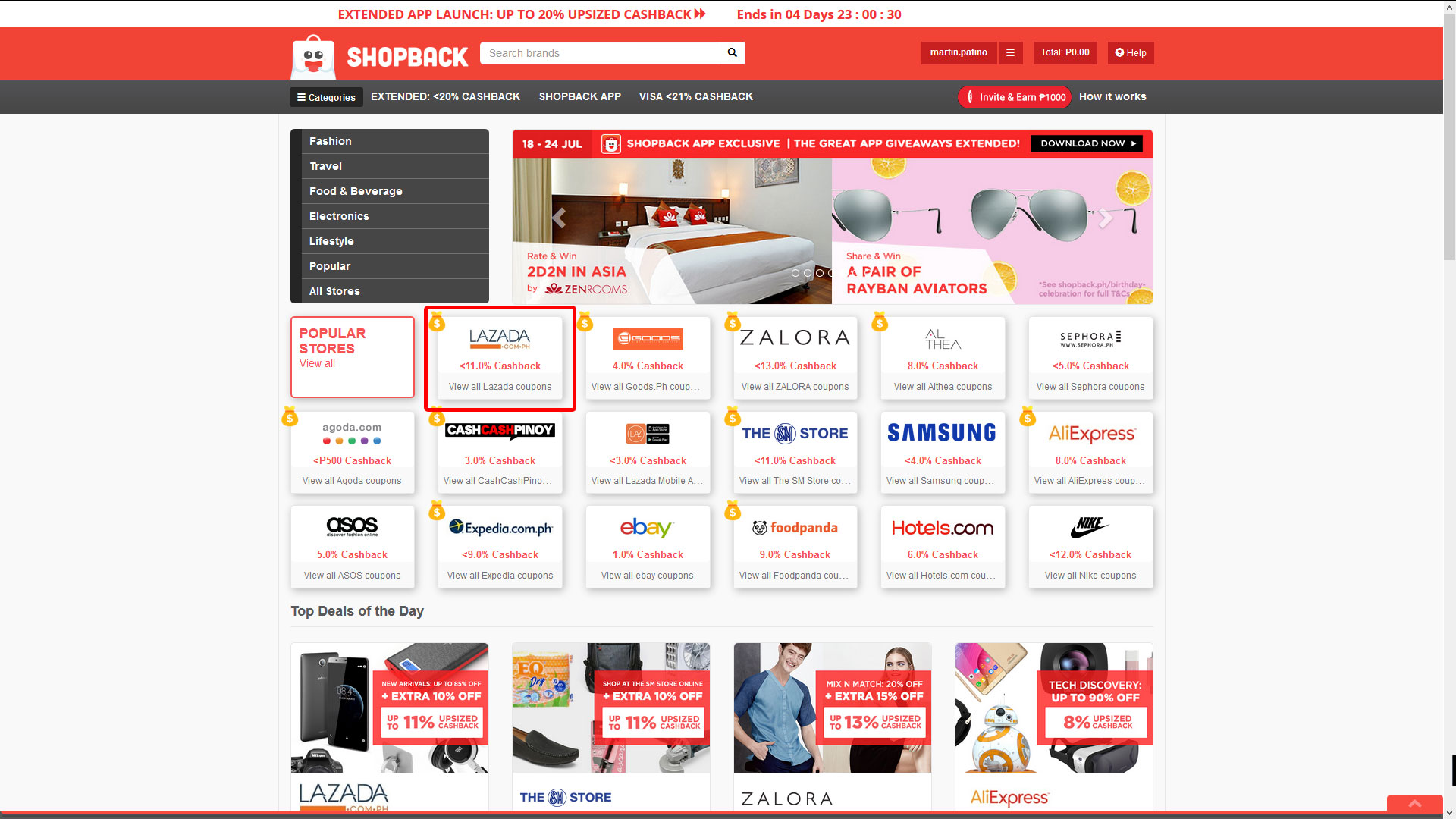 On the home page of ShopBack, we clicked on the Lazada link to see the list of Lazada's currently available coupons and promos. The available coupons or promos change regularly and differ depending on the online store. You could also click on the shop categories to filter your search of ShopBack's partner stores. You can check out the most popular online stores here.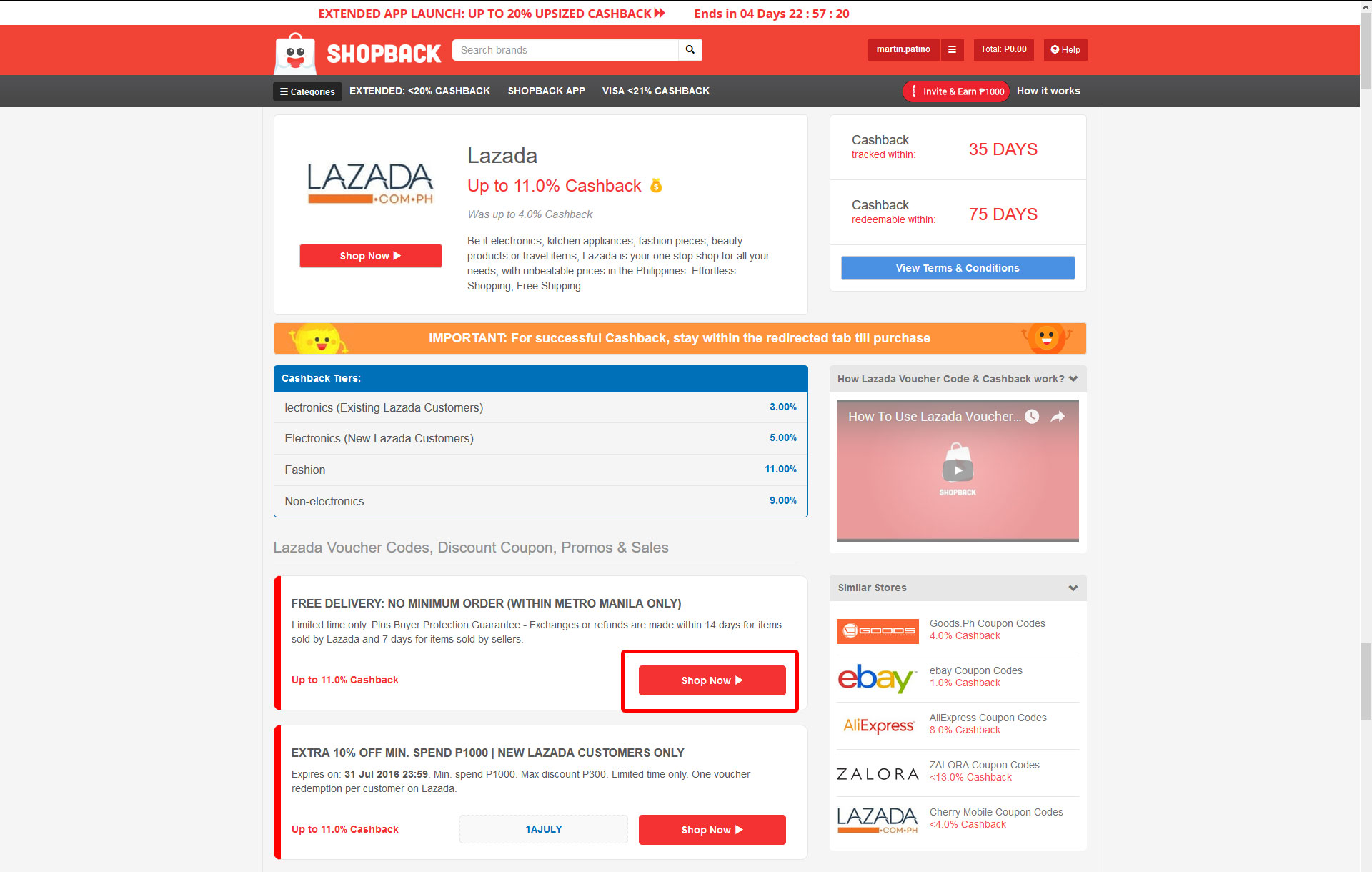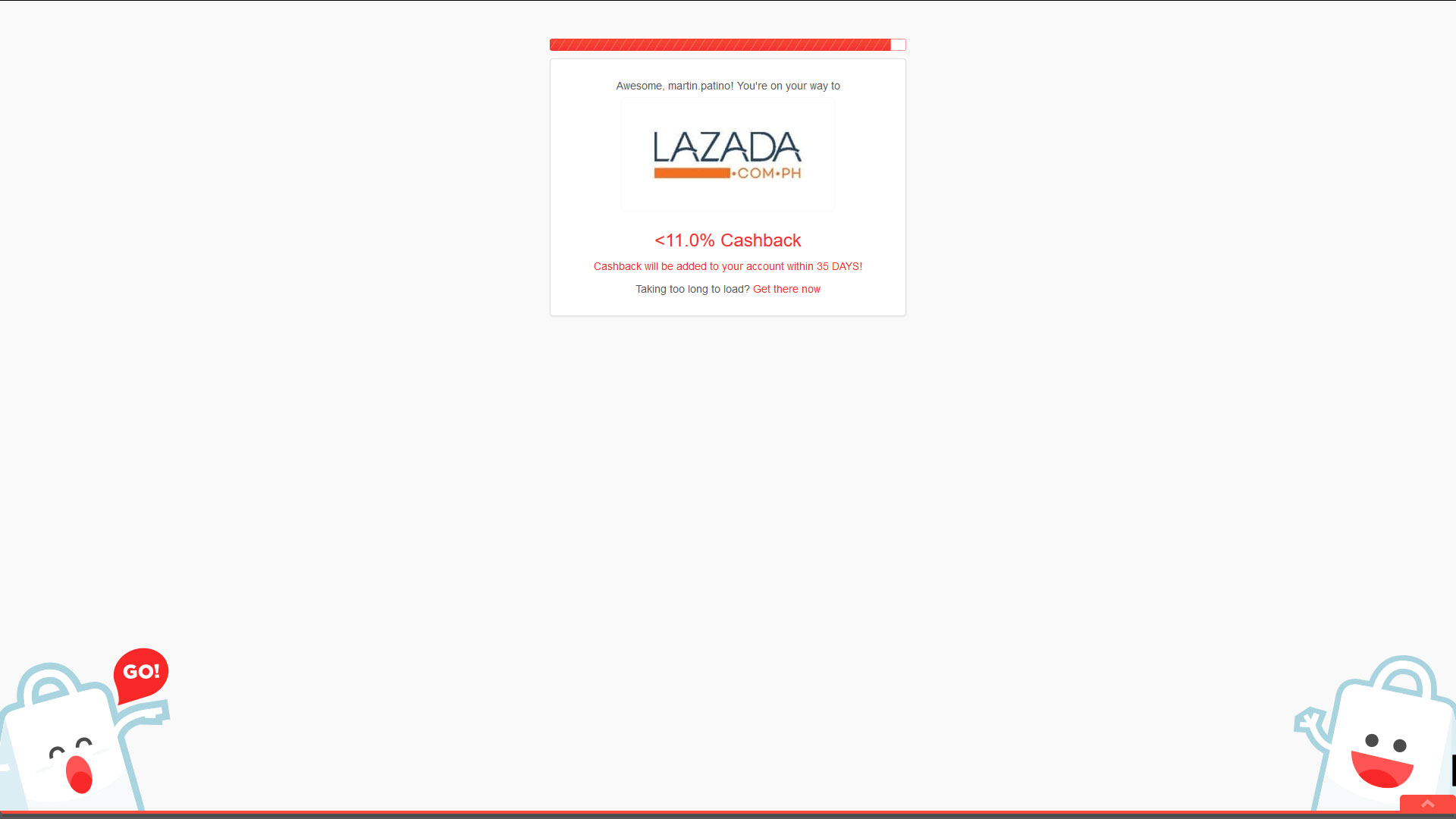 We then clicked on the Shop Now referral link on one of the available coupons or promos which opens a new tab/window in our browser which lets ShopBack track our purchases on Lazada. It's important that we didn't close or manually change the URL of the new tab/window so ShopBack would be able to track our purchases and give us our cashback or rebate.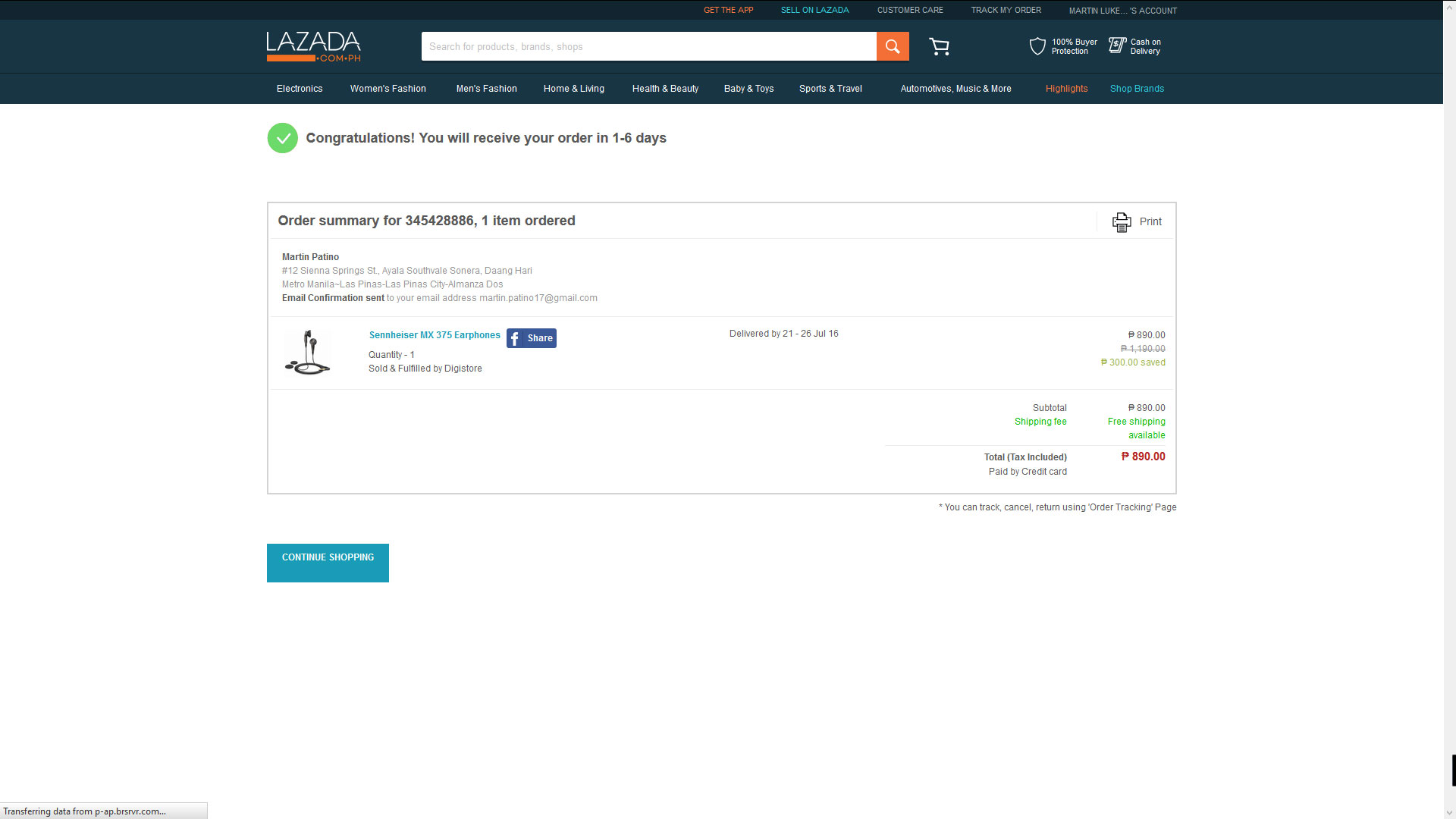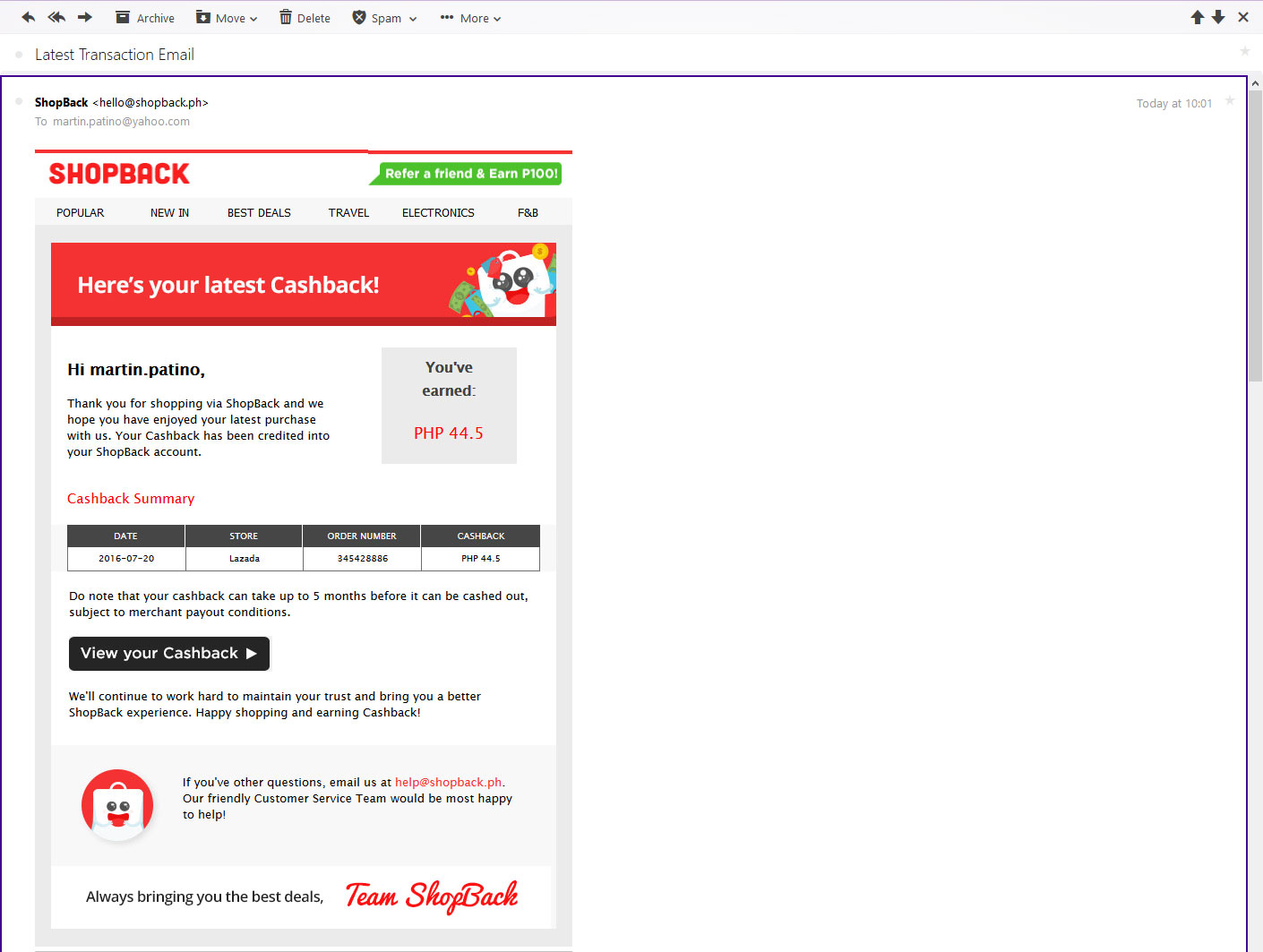 Once we were done with our purchase amounting to Php890, we received our cashback notice from ShopBack through our registered e-mail account less than 24 hours later. And when we checked our ShopBack account we saw that we had Php44.50 of cashback credited to our account which will become redeemable in 75 days either through bank transfer or PayPal.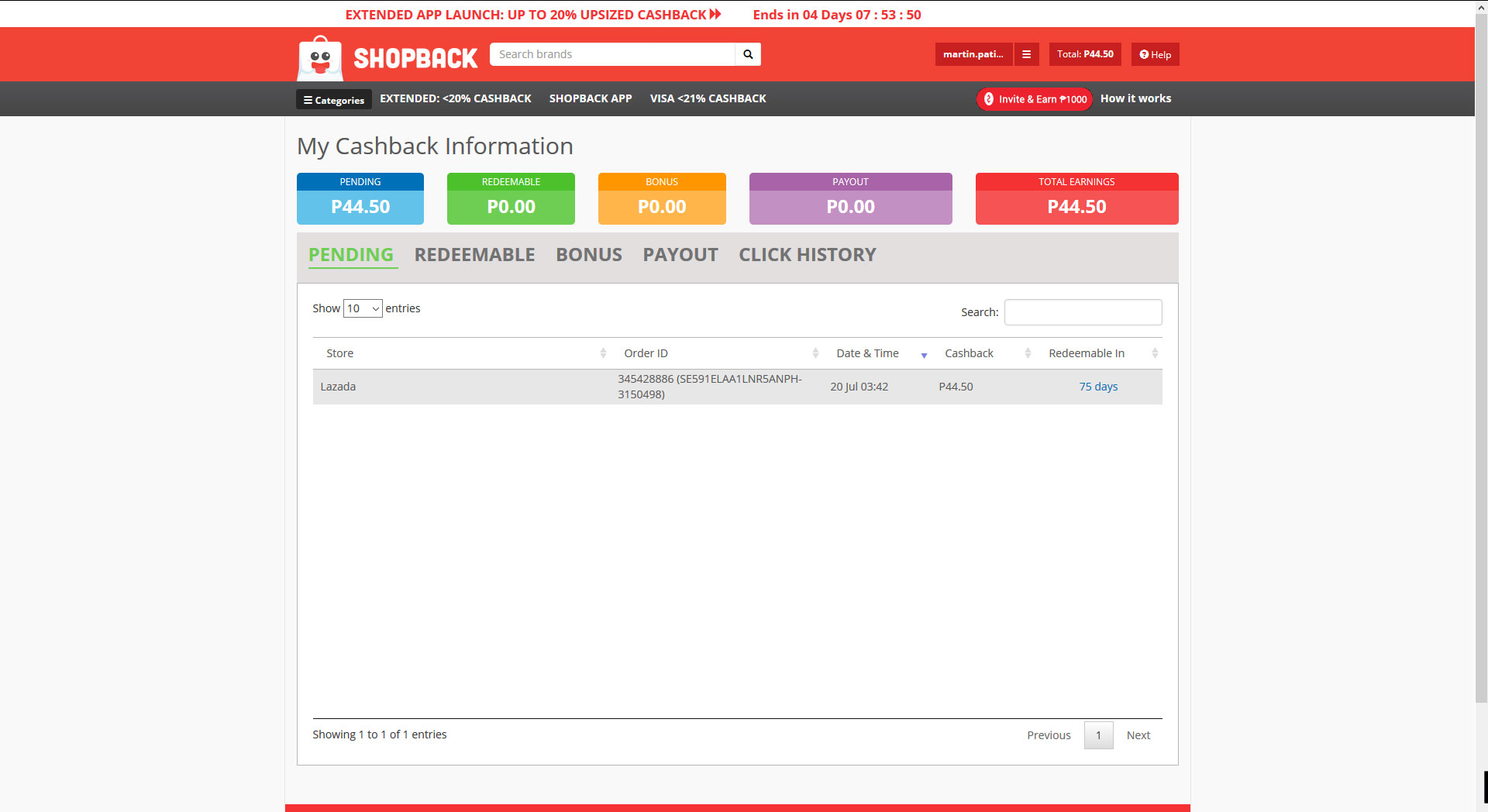 There you go. That's how easy it is to use ShopBack to save money on our games and gear purchases through their cashback or rebate service. So you should register now and start saving money.
ShopBack "Win A Wish" Blogging Contest
Additionally, ShopBack is currently running a contest called the "Win A Wish" blogging contest where bloggers can win prizes worth up to Php10,000. Interested contestants need only post up to three blogs posts each with a wish list of at least five (5) items (with price tags of up to Php10,000) from any of Lazada's partner merchants (e.g. Lazada, GearBest, AliExpress, etc.). ShopBack will then choose 10 winners who will get one of the items on their wishlist for FREE. There will also be other winners who will get cash prizes. More details on the contest can be found on the ShopBack website here.