Final Fantasy Brave Exvius is one of the most popular gacha RPGs in the market with over 40 million downloads worldwide. Its original world, story, gameplay, and characters, along with the availability of characters from other Final Fantasy games as well as characters from other game franchises make it continuously attractive and entertaining.
Now, the game's publisher Square Enix and developer Gumi are working on a new tactical RPG game within the same universe called War of the Visions: Final Fantasy Brave Exvius. Initially announced near the end of the 2018, War of the Visions was officially announced to release globally back in E3 2019.
And at ESGS 2019, we got a chance to sit down and talk to the producers of Final Fantasy Brave Exvius, Hiroki Fujimoto and Kei Hirono, about War of the Visions. Hiroki Fujimoto is the producer of the global version of FFBE, Kei Hirono is the producer of the game's Japanese version as well as the producer of the upcoming War of the Visions.
What made you decide to make a spin-off game for Final Fantasy Brave Exvius, namely War of the Visions?
Kei Hirono: "To answer your questions, War of the Visions is not a spin-off of Final Fantasy Brave Exvius. War of the Visions is a new game, a new title, and a standalone game. It's going to have a new, different platform (engine) but set in the same world as Final Fantasy Brave Exvius so it's related to FFBE but it's not a spin-off."
What made you decide to keep it under the Final Fantasy Brave Exvius title?
Kei Hirono: "When you say Final Fantasy, you usually mean numbered the RPG series (Final Fantasy 1-15) but we also had Final Fantasy Tactics, which was an SRPG (strategy role-playing game). So there are two different versions of Final Fantasy, two different faces, but it's still under the name Final Fantasy."
Hiroki Fujimoto: "So when it comes to our mobile platform, the Final Fantasy we made for the mobile platform is FFBE. Now, we wanted to apply the same kind of change that we had when we shifted from Final Fantasy series to FFT. So we wanted FFBE to have its own Tactics version. We thought of a new name but since it's still under a mobile platform, we called it Final Fantasy Brave Exvius: War of the Visions. It's still under the same brand, FFBE, but it's a new game, War of the Visions, both of which share the same world."
What made you decide to take inspiration from Final Fantasy Tactics?
Kei Hirono: "With Final Fantasy Brave Exvius, we followed a classic 2D dot pixel visual style mixed with 3D elements. Our vision with FFBE was taking the classic 2D RPG and shaping it for the current age. On the other hand, for War of the Visions, when Final Fantasy Tactics came out it catered to a new market and expanded the global audience of the Final Fantasy series. So with War of the Visions, we considered the current users and the demand for SRPGs as another genre or form of the game. So in the same way the mainline FF series expanded with FFT, we thought we also needed to expand and make a new platform and genre of FFBE so more users can experience the world of FFBE and that's why we were inspired to make War of the Visions."
How much of Final Fantasy Tactics will be brought into War of the Visions?
Kei Hirono: "We have the 3D field with differences in elevation, which affects damage. Those types of strategic play is also implemented in the game. With regards to job classes, that's also implemented. Characters will have a main class and a sub-job as well. So you can customize the direction you'd like your characters to go and which abilities to further develop."
"Final Fantasy Tactics and War of the Visions will also be significantly different since FFT was a console game so you're playing through a set scenario or story but War of the Visions will be a free-to-play game and you'll be able to choose which direction you want to take the story."
Like other Final Fantasy games, will there be a main story campaign in War of the Visions and will there be other things players can do to expand the game since it's a free-to-play game?
Kei Hirono: "There is still a storyline because without a direction or storyline it's very hard to create a game with strong characters. It has that important storyline, baseline, or direction. It's currently what we're doing with FFBE, since it's an ongoing game. There's a first season, a second season, and a third season. The storyline is also affected by user feedback. Once users play WotV, while we're still not sure how the feedback will go since we haven't launched yet, but depending on the users' feedback, like a character may be mysterious and popular and users would like to see this character get more involved in the story. Then we also would need or like to comply with the demands or the needs of the users so we will also make a storyline to make it happen to the point that it may actually affect the whole story. That might also happen too. That's what we would like to clarify when we say free-to-play. It's more or less a constant interaction between the developers and the users for the direction of the game."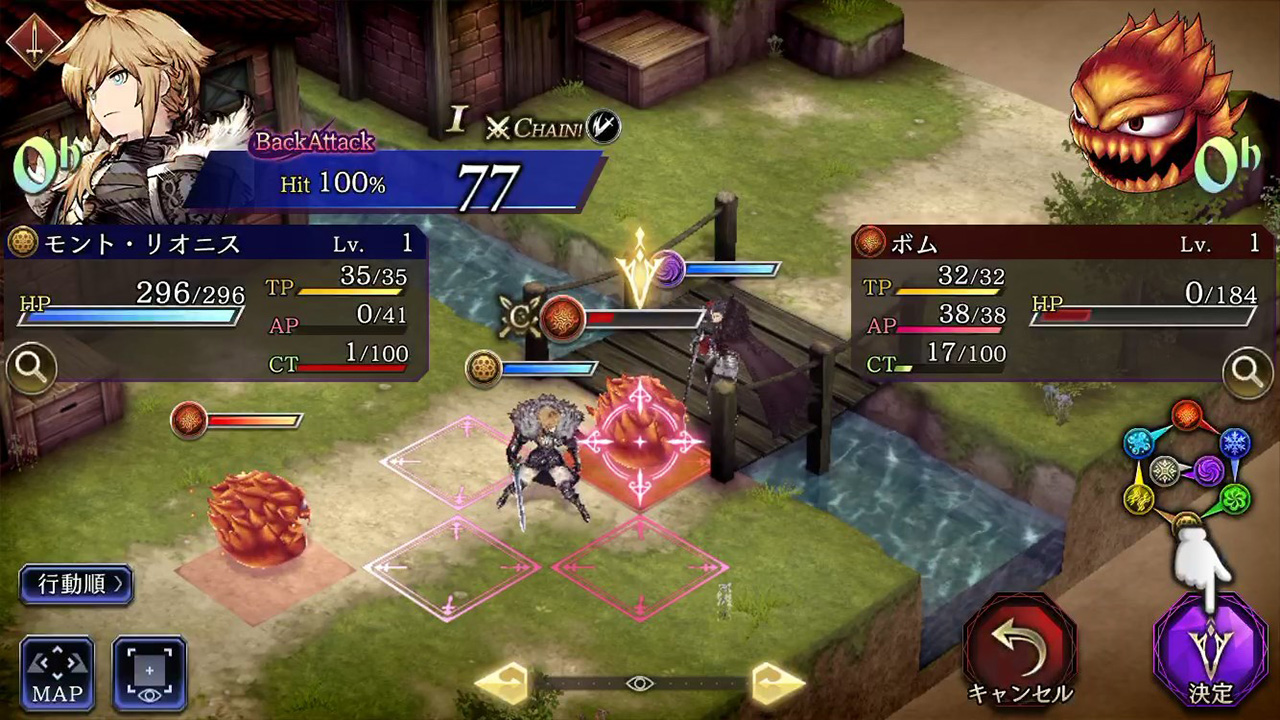 So the game will have an initial story and, depending on user feedback or how things go, you'll release additional stories through seasons or patch releases later on?
Kei Hirono: "We have two ways to implement updates to the story. One is, we originally have a story prepared and supposedly a certain character is set to leave the game at some point, basically die with a certain event, but when players started playing they like that certain character and that character become more popular to the point that we could no longer kill that character anymore. In those cases, we change the story. We change it to a point that the character lives. That's actually happened before with us."
"Second, there are cases that certain characters that people started taking interest in and in those cases we make a side event or sub-story in the event that people can enjoy. By playing through the event they get to know more about the character's background. Those kinds of things are what we plan to implement for War of the Visions."
Which features or parts of Final Fantasy Brave Exvius, such as the gacha system, will make it to War of the Visions?
Kei Hirono: "First would be the lore of the world since FFBE is set in the world of Lapis but another unrevealed continent exists within that world called Ardora and War of the Visions takes place there but set in a previous timeline to FFBE's present timeline. Certain characters in FFBE, such as Veritas of the Frost, who is the main antagonist of the game, will also be featured in War of the Visions. Other things such as the world, item, and summon designs will also be passed on to War of the Visions.
Hiroki Fujimoto: "Other features like connecting your account to a Google or Facebook ID and if you want to play on both your smartphone or tablet, you can use the same account. That feature will also be available in War of the Visions. The gacha system will still be implemented in War of the Visions and just like FFBE you can get characters but in the former you can also get items. But it will be executed differently. Please wait for more information on that."
Kei Hirono: "The global version of War of the Visions will also be available in 6 languages just like FFBE."
It looks like global fans of Final Fantasy Brave Exvius, Final Fantasy Tactics, and Final Fantasy games in general have something to look forward to in 2020. Hopefully we hear more details about War of the Visions in the coming months, especially with its Japan release coming soon. The game is scheduled to be released in Japan this November 2019 while the global version is expected to follow a few months after.