Bandai Namco was one of the bigger exhibitors at ESGS this year where they showed some a trio of titles for the Playstation 4 – Sword Art Online: Hollow Realization, Little Nightmares, and the highly anticipated console version of Tekken 7. Bandai Namco let attendees try out vertical slices of Little Nightmares and Sword Art Online as well as the versus mode of Tekken 7. We checked out all three games to get a feel for each.
Sword Art Online: Hollow Realization First Impressions
The demo of Sword Art Online: Hollow Realization that was open to play let us try out one of the game's many boss fights. The boss fight was against a boss with multiple targetable body parts that would regenerate soon after destroying them, something I assume will be commonplace in the game. Targeting and reducing the health points of the body parts of the boss, in this case his legs, to zero would knock the boss down and allowed me to hit his main body easily.
The game played very much like many other Action JRPGs such as the Tales series of games wherein you mainly take control of a single character, in this case the franchise's main protagonist Kirito, and use his own array of abilities and items but are also able to somewhat dictate the actions of your AI-controlled companions such as telling them to attack a certain enemy or part of the boss, heal up, dodge, and more.
For the most part, the game was enjoyable and had a good balance of simple and complex gameplay. I quickly got used to controlling Kirito while managing the movements of my companions at the same time. The graphics and visual effects were what we would usually expect from this type of game albeit the UI was slightly cluttered, but that's also to be expected from a game of this type and caliber. Fans of the Sword Art Online anime and line of games will undoubtedly enjoy this new entry into the series. The International version of Sword Art Online: Hollow Realization is set to come out on November 6, 2016.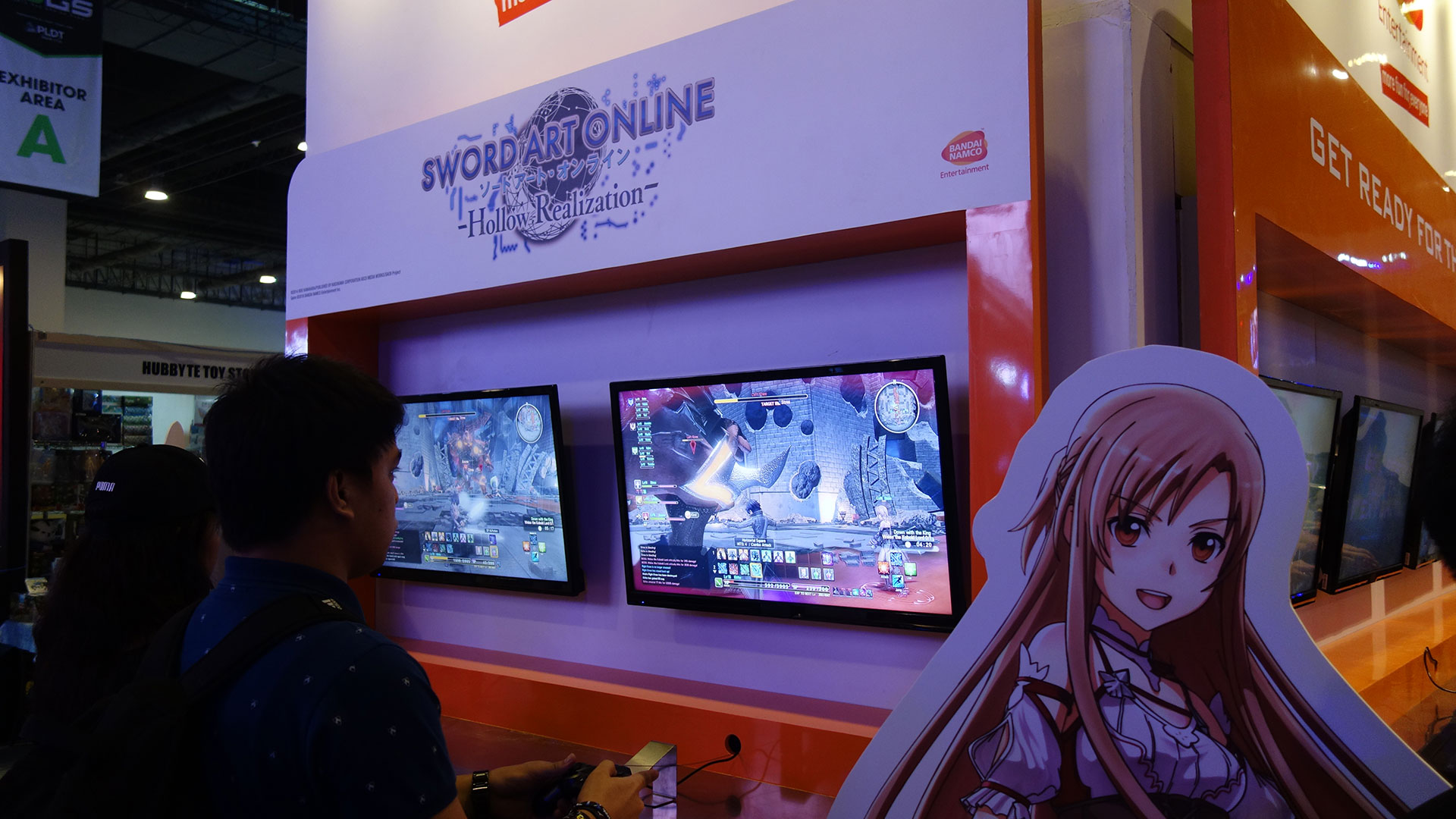 Little Nightmares First Impressions
Little Nightmares looks very much like games such as Little Big Planet but instead of a light-hearted, side-scrolling adventure and puzzle game, Little Nightmares takes on a darker, sinister theme. In it, you play as Six, a little girl kidnapped from her home and taken to The Maw, a mysterious resort catering to the desires of the rich and powerful where, after an unexpected series of events, she is given the chance to escape.
In the demo we were able to play, Six is in what looks like the kitchen of the resort where she has to find a way to sneak through undetected. We had to sneak through openings in the walls while alternating between running and slowly sneaking to avoid detection. We also solved several puzzles to find our way through the area.
Little Nightmares undeniably looks amazing. The graphics, character design, and lighting all contribute to make the game feel dark and suspenseful. While the controls are simple, you eventually have to learn to use them in conjunction with each other to solve the game's different puzzles and get through its many areas. While we were only able to play a small part of it, it made us interested enough to try out the rest of it. Little Nightmares is set to come out sometime during the Spring of 2017.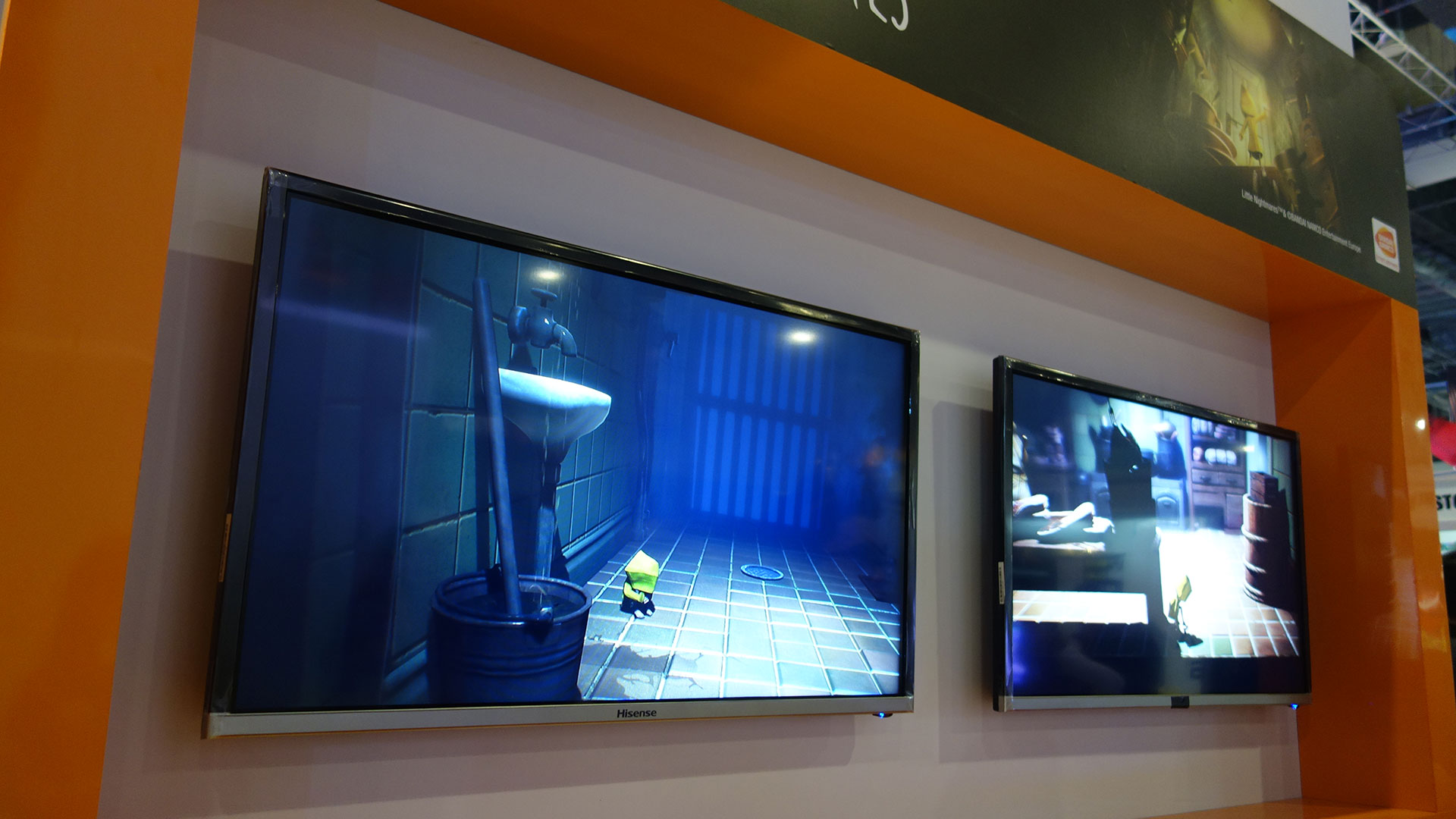 Tekken 7: Fated Retribution (PS4) First Impressions
Tekken 7 was initially released for arcades back in March of 2015 and its updated version, Fated Retribution, came to arcades back in July. But early next year, we'll finally see the next installment in the massively popular fighting game franchise come to both consoles and the PC and Bandai Namco previewed versus mode of the PS4 version of the game at ESGS 2016.
Those who have already played Tekken 7 in arcades will already be familiar with all the new thing the new title brings to the series. We tried out a few matches on the PS4 version and we were pretty impressed with the game's performance on it. We didn't experience any stuttering or any noticeable frame rate drops and the responsiveness of the controls pretty much matched the arcade experience.
Those who have been waiting to finally play Tekken 7 in their homes will definitely not be disappointed with the PS4 version of the game. The console and PC version of Tekken 7 is set to come out in either the first or second quarter of 2017.