Since the release of PlayerUnknown's Battlegrounds Mobile (PUBG MOBILE), PUBG Corp. and Tencent have worked closely with the community to continue to bring the most authentic PUBG experience to the mobile platform.
As part of the commitment to bring players an authentic PUBG experience, the game will receive its second update, version 0.4.0 on April 16th. The update will include Arcade Mode, Training Grounds, combat fine-tuning, vehicle improvements, voice chat and UI optimization as well as new items in the in-game shop.
Arcade Mode is a new 28 player mode that players can queue up for either solo or with friends. Each Arcade match will randomly choose 1 of 6 variations. In Arcade Mode, each variation randomly selects one of three match rulesets: one that limits the weapons in a match completely, one that allows just one type, or another that allows players to access every weapon and item.
The Training Grounds will be available for players to test out all weapons and items. Players will be able to test their aim on any weapon of their choosing or see the effects of any specific item. Training Grounds are only available while playing solo and will provide players with a means to hone their Chicken Dinner-earning skills before entering into match.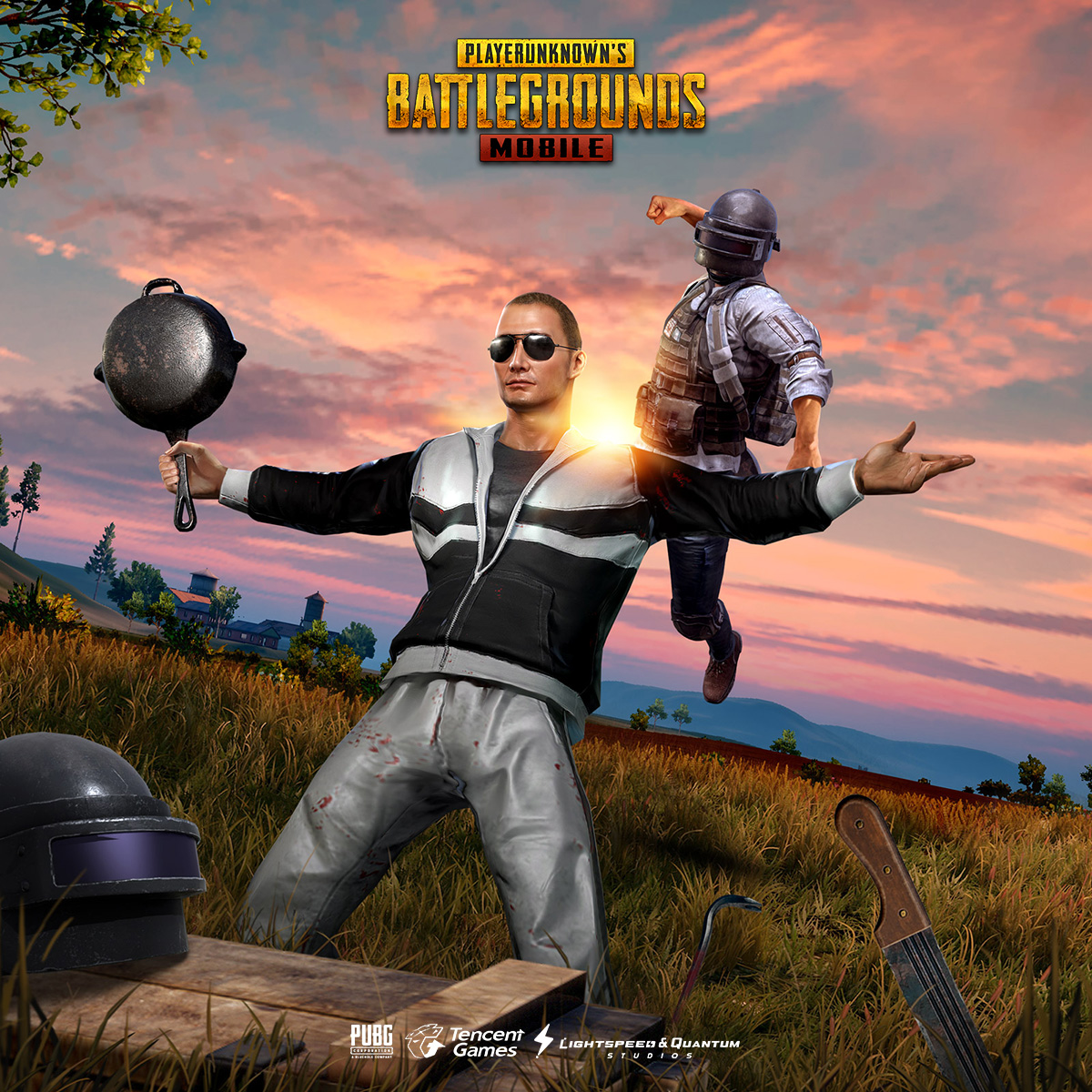 The full detailed patch notes can be found below.
Details for PlayerUnknown's Battlegrounds Mobile update on April 16th:
Arcade Mode: a new mode with 28 players and one of the six following variations: Shotguns, Sniper Rifles, All Weapons, Melee Only, Pistols and Item Heaven.
Training Grounds: try out all the weapons and practice your shooting skills.
Combat Fine-Tuning:
Added Follow function (both before parachuting and after landing).
Added automatic door opening, can be enabled in Settings.
Pause between picking up multiple items automatically has been adjusted.
Added a performance chart to the Results screen:
Added a new background: Dusk
Now you can swap between 2-column view and 3-column view when viewing contents of a Crate.
Icon for teammate elimination disappears after a while.
Adjusted sound effects for footsteps, UI, vehicle and entering/exiting Blue Zone.
Adjusted voice chat issues:

Fixed crashing issues mentioned by some players.
Improved Bluetooth headset issues in iOS (not yet fully fixed).
Fixed an issue where Android does not show an error when the game does not have access to the microphone.
Now supports more devices.

Jumping is no longer affected by sprinting.
Crosshair is no longer blocked by the camera when next to a wall.
Leaning: movement speed increased, added "Lean & Open Scope" and "Lean & Fire".
4x and 8x scope choppy issue resolved.
Added 3D Touch firing options to iOS.
Added animations for being attacked and defeated.
Perspective now switches to the killer after being killed.
Results screen now shows daily reward limits:
Improved firing animations.
Enhanced combat experience:

Shake/vibration improved.
Button feedback improved.
Leaning animation speed increased.
Animations of being attacked have been improved and randomized.
Added flipping tricks for motorcycles.
Added Nitrous Oxide engines to cars.
Previously used vehicles are now marked on the mini-map.
Added Rename Card (grants 1 name change).
In-game Shop:
Added Rank 1 token coupons.
Items and chests now available in the Shop.
Added new outfits. Region-specific costumes coming soon.
Destroy additional outfits to reclaim currency and allow for purchasing new outfits.
Voice Chat: fixed an issue where voice chat stops working after creating groups.
PlayerUnknown's Battlegrounds Mobile is available for free on the App Store and Play Store.