2K Games has released a new trailer for WWE 2K20 that showcases some of the game's roster of superstars, including Becky Lynch, Roman Reigns, the Four Horsewomen, several WWE Legends like the Undertaker, rising stars, and even a terrifying guest.
The new trailer shows off gameplay footage of the superstars in action so fans can get a glimpse of what to expect when the latest entry in the long-running video game series comes out next week. Additionally, the trailer also teased the WWE 2K20 Originals: Bump in the Night pre-order DLC bonus. According to 2K, the WWE 2K20 Originals DLC are "a series of four downloadable content packs each based around a different theme and an all-new fictional realm. Each pack includes a unique 2K Showcase, 2K Towers, playable characters, creation suite parts, new weapons and arenas, and so much more."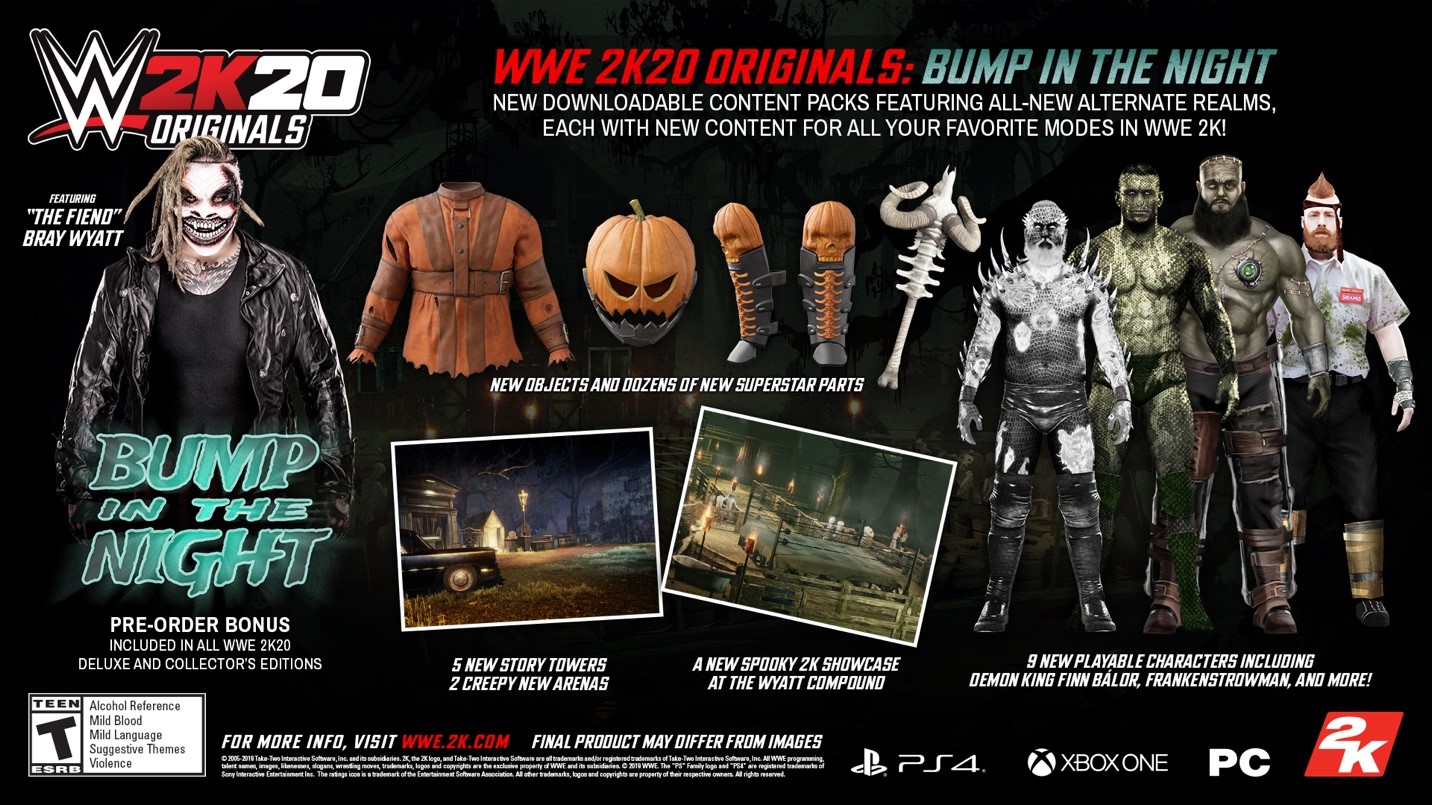 WWE 2K20 is scheduled for release on October 22, 2019, for the PlayStation 4, Xbox One, and PC.