ViewSonic corporation is one of the world's most popular provider for viaual solutions for both general consumers as well as SMEs and other businesses and the company has officially launched a new Compact Pen Display, the PD0711, and Electromagnetic Resonance Pen designed for both SMEs and Hotels.
"E-signatures have become increasingly accepted and widely used within organizations, especially in service industries such as hotels. E-signatures are not only cost-effective, but can easily streamline checking processes. By delivering an efficient way to boost business workflow, internal filing, and customer service management, paperless e-signature deployment has become an inevitable trend," said Bonny Cheng, General Manager of the Display Business Unit at ViewSonic.
The PD0711 is easy to install with its single-cable design allowing users to easily connect it to PCs or laptops. It features a solid, scratch-resistant display with 7H glass treatment which increases both its durability and reliability. The PD0711 is available in several display sizes from 7 inches all the way up to 22 inches.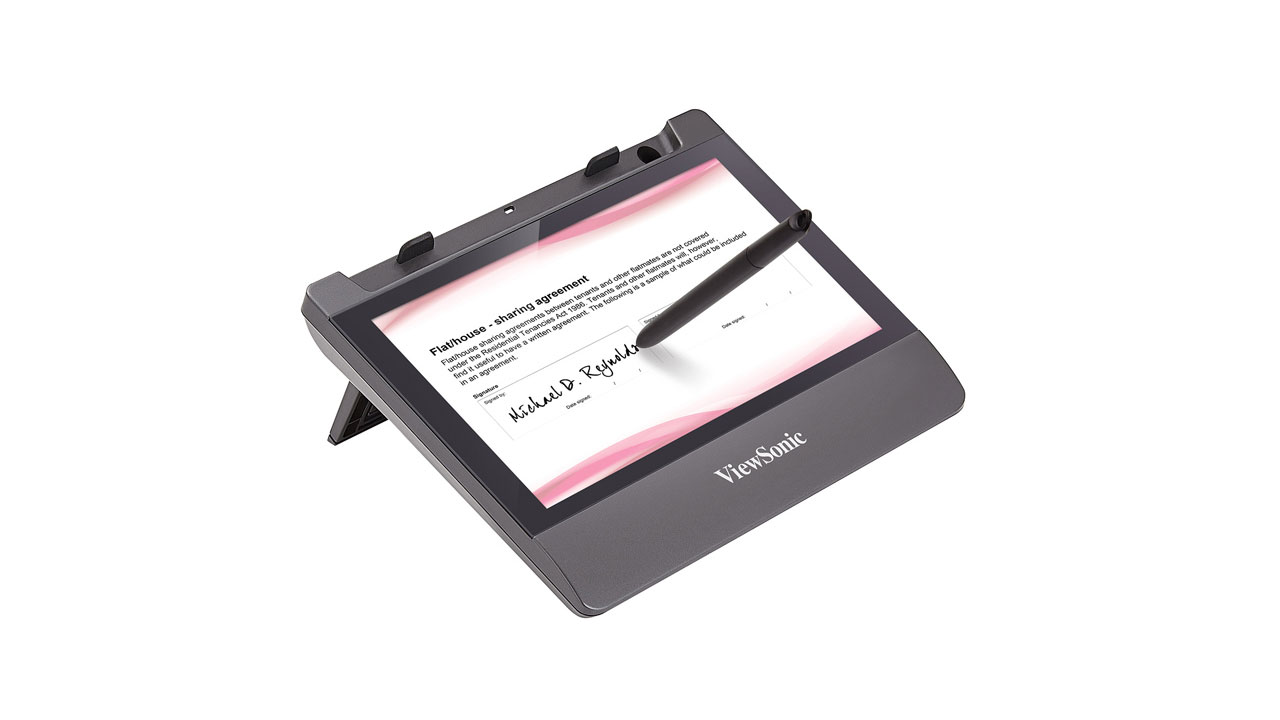 The included Electromagnetic Resonance Pen is a battery-free V Pen designed for the highest accuracy and responsiveness with a display accuracy of 200 points per second (PPS) and 5,080 lines per inch (LPI). It also features 1024 pressure levels and 10mm hovering capability giving users high-sensitivity touch recognition and a natural handwriting experience.
Interested customers can contact ViewSonic's Business Development Manager, Kevin Chu, at [email protected]. More information on the PD0711 and other ViewSonic products can be found at www.viewsonic.com.