ViewSonic has officially launched its latest flagship Ultra HD 4K IPS monitor, the VP2780-4K, and has added it to its line of professional-grade monitors.
The VP2780-4K features a native display resolution of 3840 x 2160 pixels and ViewSonic's SuperClear IPS display technology. It also features 100% SRGB color coverage, 10-bit color, 14-bit processing, 3D LUT, Delta E?2 color accuracy, and five Gamma settings (1.8, 2.0, 2.2, 2.4, and 2.6). These make the VP2780-4K perfect for professionals who work in graphic design, video editing, photography production, and more. Additionally, it features a response time of 5ms (GTG) which also makes it suitable enough for gaming.
The new monitor is equipped with a multitude of input ports including two DisplayPorts, an HDMI 2.0 port, two HDMI/MHL ports, and four USB3.0 ports, making it perfect for users with multiple video sources including their PCs, consoles, and media players. The VP2780-4K also comes with a MultiPicture feature that lets users split the monitor output up to four times in either Picture-in-Picture (PIP) or Picture-by-Picture (PBP) modes.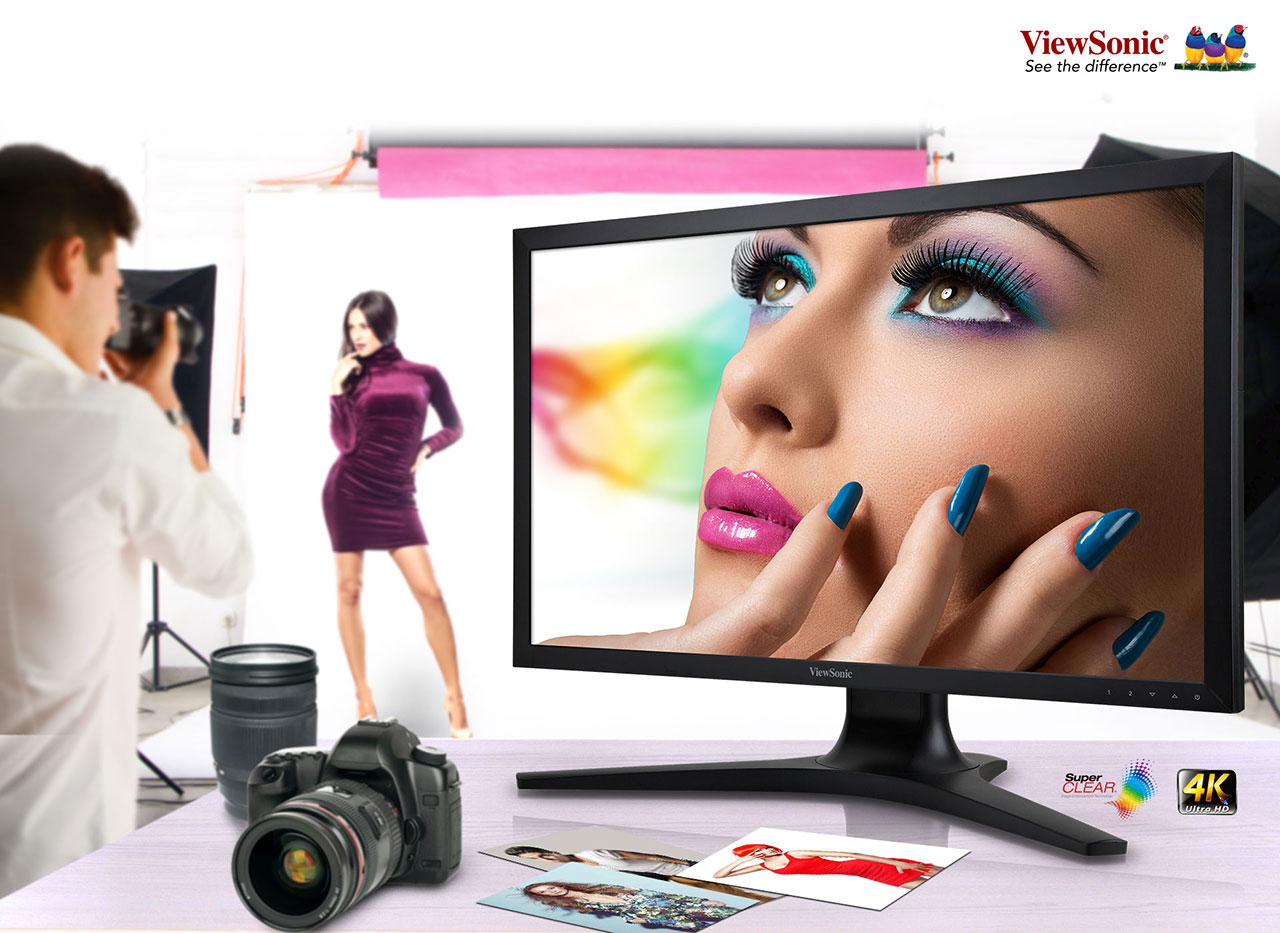 Lastly, the VP2780-4K is Energy Star certified and features an eco-mode which reduces its power consumption by automatically adjusting the monitor's brightness. ViewSonic also equipped the VP2780-4K with its EyeCare features including Flicker-Free and Blue Light Filter technology that both help lessen the strain on the user's eyes during long periods of use.
"With more UHD content now available and consumers showing increased interest of using Ultra HD displays at work and at home, ViewSonic is harnessing two decades as a leader and innovator in displays to deliver a complete portfolio of Ultra HD monitors," said Max Hsu, PM Director for ViewSonic Asia Pacific. "ViewSonic the VP2780-4K advanced in terms of its features, plus the Most Efficient ENERGY STAR certified and praise from media, is to deliver stunning 4K Ultra HD definition experience for color-critical applications"
The ViewSonic VP2780-4K should start showing up at your favorite computer retail stores in the next few months although the company has yet to announce local pricing information on the new monitor but we estimate it should cost around Php40,000.