Super Robot Wars 30 has released its new expansion pack on all the platforms the game is available on, including Nintendo Switch, PlayStation 4, and PC via Steam. A new free update has also been announced for release on April 20, 2022, which will introduce new story content as well as the Grungust and Van Ein units.
The new Super Robot Wars 30 Expansion Pack will be released in two parts. The first is already available for download for those who have purchased it and will unlock the Spirit of Steel, Prana Converter, and Aos Arc ower parts, as well as the Attacker and ExC bonus skill programs.
The second part of the Expansion Pack will be released on April 20, 2022, and will introduce the bulk of its content, such as the new Super Extra Mode Plus difficulty mode and the new chain area mission called Brother and Sister starring SRW30 protagonists Edge and Az.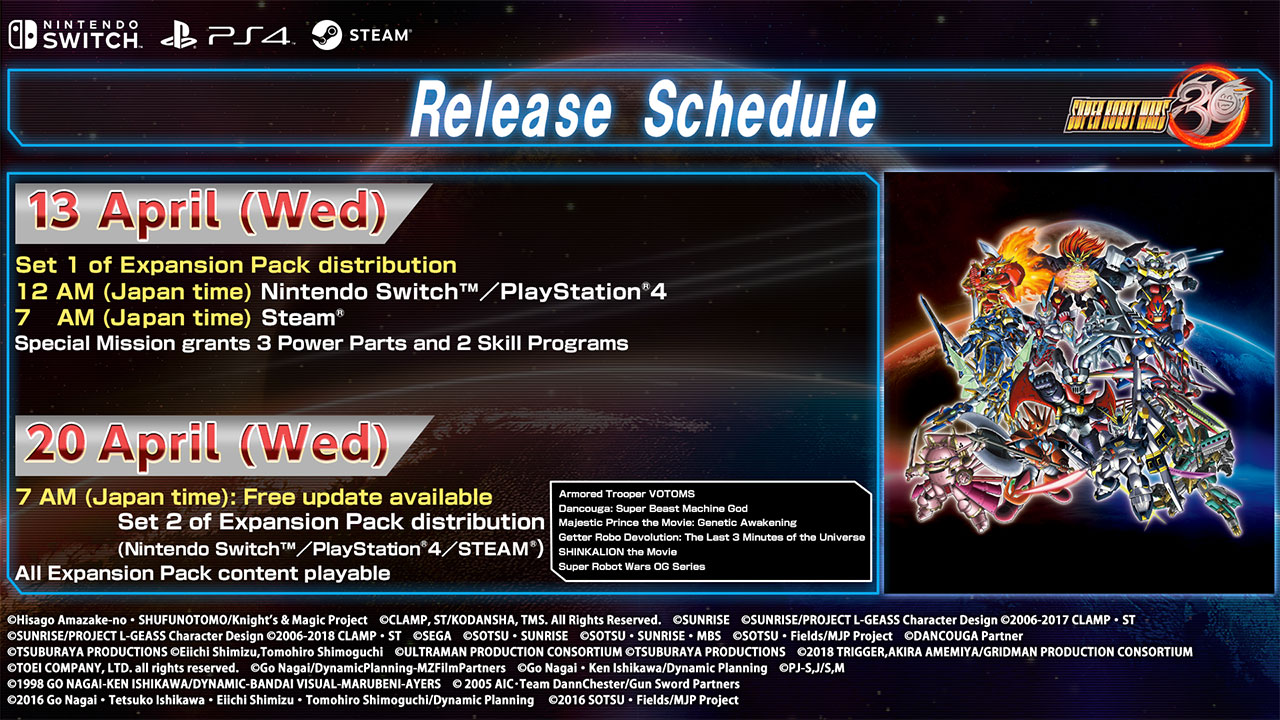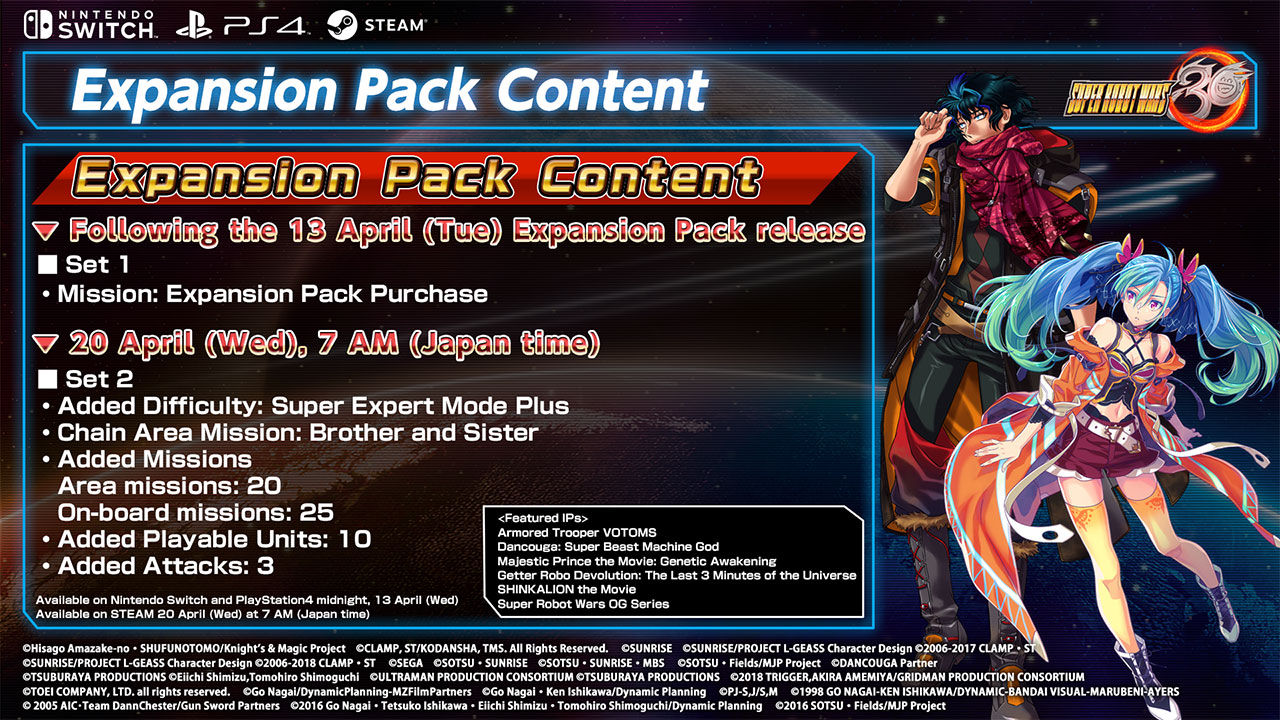 The rest of the content that will be added with the second part of the Expansion Pack include:
20 Area Missions
20 On-board Missions
10 Playable Units

Scopedog TC LRS
Scopedog
Ultimate Dancouga
Red 5+
Getter 1 (Evolved Form of the Adapted One)
Getter 2
Getter 3
Shinkalion E5 Hayabusa MkII
Shinkalion E5 Hayabusa MkII OX ALFA-X
Dygenguar

3 Added Attacks

Blue 1: Full Burst Mode
Huckebein 30th: Roche Saber Overbreak
SRX: SRX Full Burst
As for the aforementioned free update that will also be released on April 20, 2022, it will introduce a Grungust and Van Ein as well as a new Extra Chapter which includes six new missions. Here's the description of the Extra Chapter:
"An unknown enemy force, the Etrangers, appears from DBDs (Dimensional Boundary Distortions) around the world. Who is the mysterious villain opposing the Dreikreuz as they search for answers?

The Dreisstrager begins its final voyage…"
The free update will also unlock the five missions from the Package Version Early Purchase & Bonus Download Version Pre-Order Bonus, including the Cybaster recruitment mission "The Elemental Lord," the SRX recruit mission "Spirit of Steel," as well as the special release missions, "Spirit of the Blade," "Spirit of the Shot," and "Spirit of Power."
Super Robot Wars 30 is available on the Nintendo Switch, PS4, and PC via Steam.