Skyforge publisher PlayPark has announced that it's holding a cosplay contest in Southeast Asia to celebrate the ongoing pre-registration of the upcoming MMORPG. PlayPark is publishing the game in the region and will be launching it in Thailand, Singapore, Indonesia, Malaysia, and the Philippines, with a closed beta test scheduled for April.
Dubbed "Cosplay SEAGods", the event will feature a humongous prize pool of USD 20,000 across its several categories, including Lowcost AR Cosplay, #SEAGods Battle, and TikTok Transformation. Well-known cosplayers from Thailand, Singapore, Indonesia, the Philippines, and Malaysia will be judging the competition. More information on the Cosplay SEAGods competition can be found on the official website.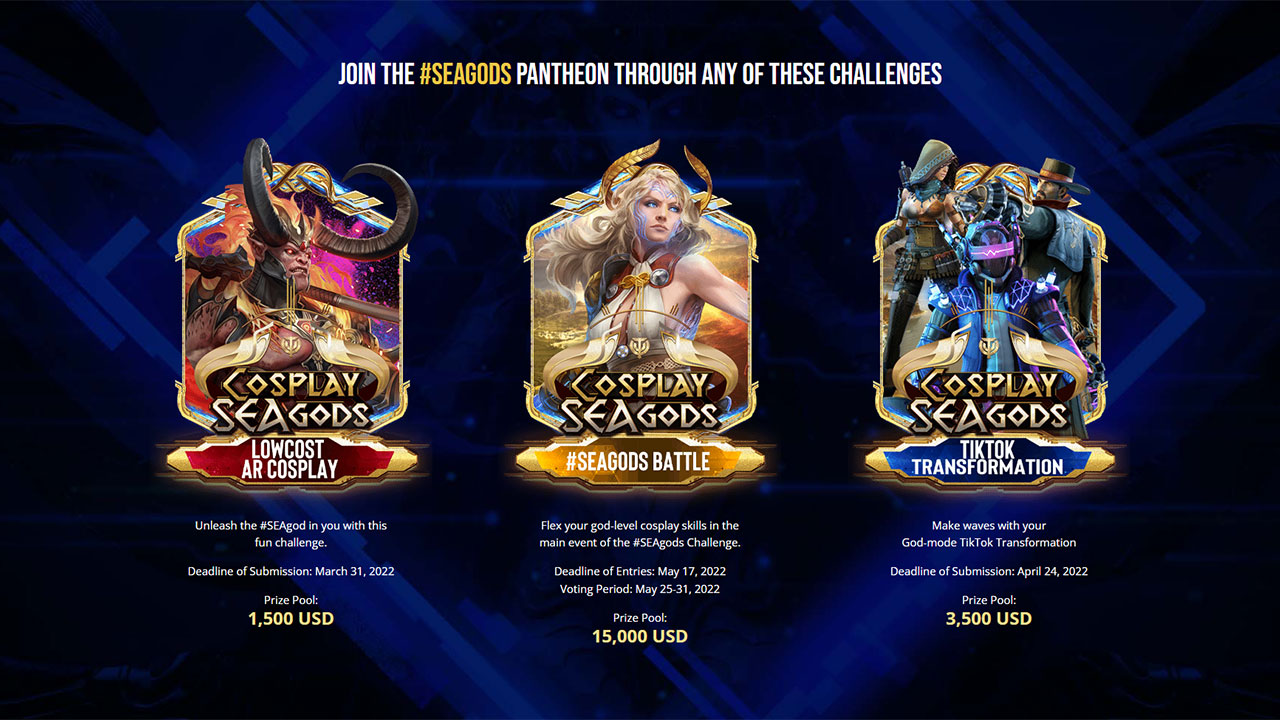 Apart from the cosplay competition, the Skyforge pre-registration campaign is still ongoing, which will reward those who sign up with Pioneer Packs that contain items that can help players get a headstart when the game launches. There is also the Skyforge referral program that will reward even more loot to players who get their friends to sign up as well. More information can be found on the pre-registration website.
More information on Skyforge, including the latest news and updates on the Closed Beta Test this April, can be found on the official Facebook page.