Can they get any smaller?
SanDisk has recently launched one of the company's smallest high-capacity, high-performance flash drives yet. The SanDisk Ultra Fit USB 3.0 Flash Drive, which the company is calling the successor to the company's Cruzer Fit USB flash drive, features a new "updated and modern" design as well as USB 3.0 read and write performance. It will be available in three storage capacities — 16GB, 32GB, and 64GB.
According to the company, the 64GB and 32GB variants will have an estimated write speed of up to 40MB/s while the 16GB will have a slightly slower estimated write speed at 20MB/s. All variants will have the same estimated read speed of up to 130MB/s and will come with the SanDisk's SecureAccess software for improved security through password protection and 128-bit encryption. All Ultra Fit USB 3.0 flash drives will also come with a year's subscription to RescuePRO software for lost or corrupt file recovery.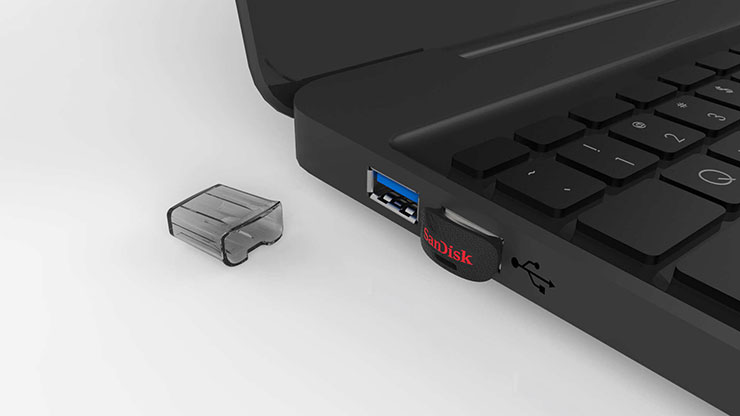 "As a leader in the flash storage space, our goal has always been to deliver the best, most reliable products," said Candy Gao, Country Manager, Hong Kong and Philippines, SanDisk. "While there are other USB 3.0 products on the market, SanDisk's Ultra Fit USB 3.0 Flash Drive offers consumers superior performance and impressive capacity in an extremely compact design."
The SanDisk Ultra Fit USB 3.0 Flash Drive is n available at all authorized SanDisk distributors and retailers at an SRP of Php 699, Php 1,299, and Php2,639, for the 16GB, 32GB, and 64GB variant, respectively.