The Red Bull Mobile Esports Open (M.E.O.) is finally coming to the Philippines for its fourth season. The international tournament, which includes the participation of 30 countries, now including the Philippines, will feature popular battle royale game PUBG Mobile.
The registration for the Philippine leg of the Red Bull M.E.O. Season 4 begins on September 27 and ends on October 6, which will be followed by the national qualifiers on October 9 and 10. The teams who are able to pass the qualifiers will then move on to the national finals on October 16. The PUBG team that will end up representing the Philippines after the national final will then have to face the other teams in the region in the Regional Finals that will be held from November 20 to 21, 2021. Additionally, teams who fail to win in the national finals will get another shot to still join the international finals with the last chance qualifier.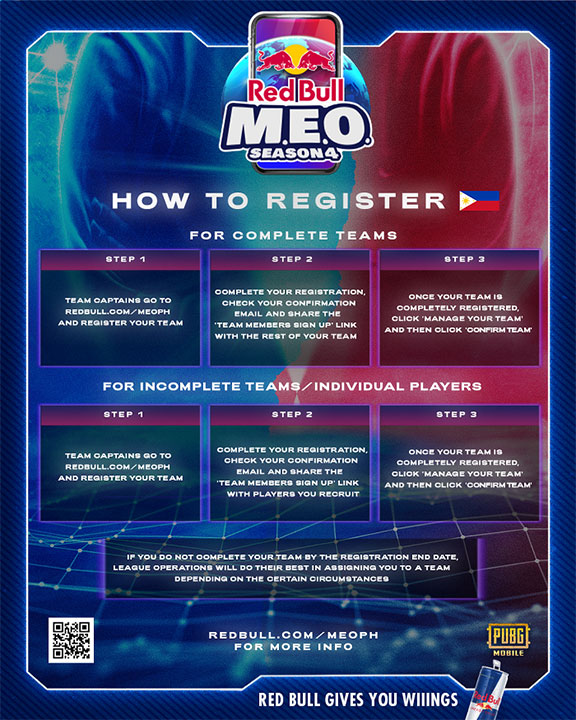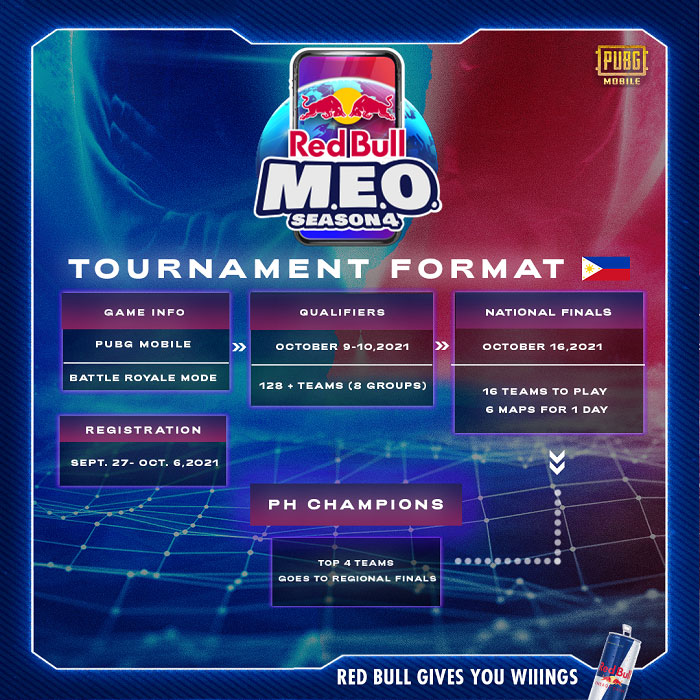 According to Red Bull, it expects over 128 teams to participate in the qualifiers. The team will be distributed into eight groups, with each one consisting of over 16 teams. Each group will then play three maps per day over two days.
Players and teams that are interested to join the Philippine leg of the Red Bull Mobile Esports Open (M.E.O.) Season 4 can register their 4-player team at redbull.com/meoph.