Razer has just unveiled their new 14-inch Razer Blade and 17-inch Razer Blade Pro gaming laptops. Both laptops feature upgraded internals from the previous generation Blade which include a future 4th gen Intel® Core™ processor and a next generation NVIDIA® GeForce® GTX 765M GPU.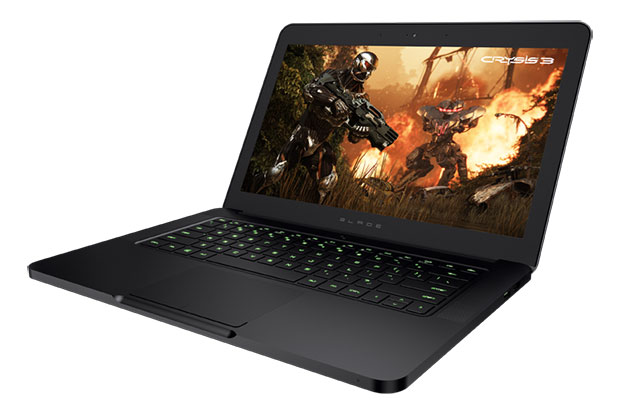 The Razer Blade, which Razer CEO Min-Liang Tan calls "the thinnest, most powerful 14-inch laptop in the world", is only 16.8 mm thin and weighs only a little over 4 lbs. It features a 14-inch 1600×900 resolution HD+ LED screen and is powered by Intel's upcoming "Haswell" chipset i7 quad-core processor and a 2GB NVIDIA GeForce 765M GPU coupled with an Intel HD4600 integrated graphic chip. It also comes with 8 GB of 1600 MHz DDR3L memory. 128 GB, 256 GB or 512 GB SSD storage configurations will also be available.
According to Razer, the Blade's battery can last up to six hours. Pricing for the Razer Blade starts at $1,799.00.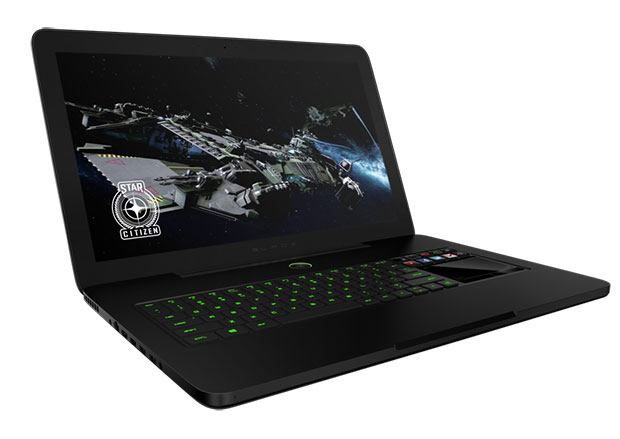 The Razer Blade Pro, which Razer says is "the most portable 17-inch gaming laptop in its class", is only 0.88 inches thin and weighs 6.5 pounds. It features a 17.3-inch 1080p LED screen and the same CPU and GPU configuration as the 14-inch Blade. It also features Razer's Switchblade User Interface (SBUI) which uses an LCD track pad and 10 dynamic adaptive tactile keys allowing users to use tools and apps for games and programs like Adobe Photoshop® and Adobe Premiere® Pro, Maya®, GIMP, and more.
"With the Razer Blade Pro, we've designed a gaming laptop for work and for play—appealing to on-the-go hardcore gamers, game developers, creative artists and aspiring video professionals," says Min-Liang Tan.
The Razer Blade Pro is also available in 128 GB, 256 GB or 512 GB SSD storage configurations and pricing for the Blade Pro starts at $2,299.
Pre-orders for both laptops will open on June 3.
Razer also released videos for both laptop that you can watch below: