Crossout, the new free-to-play third person vehicle-based shooter, from developer Targem Games and publishers Gaijin Entertainment and PlayPark Inc., has just begun its open beta test (OBT) in Southeast Asia.
Here's a description of the game from the press release:
"Set in a post-apocalyptic wasteland, Survivors have to scavenge resources from missions in order to build guns and parts for their unique vehicle. There are many combinations for parts from tank threads to guns to armor that will allow you to build the ultimate war machine to blaze your way to victory."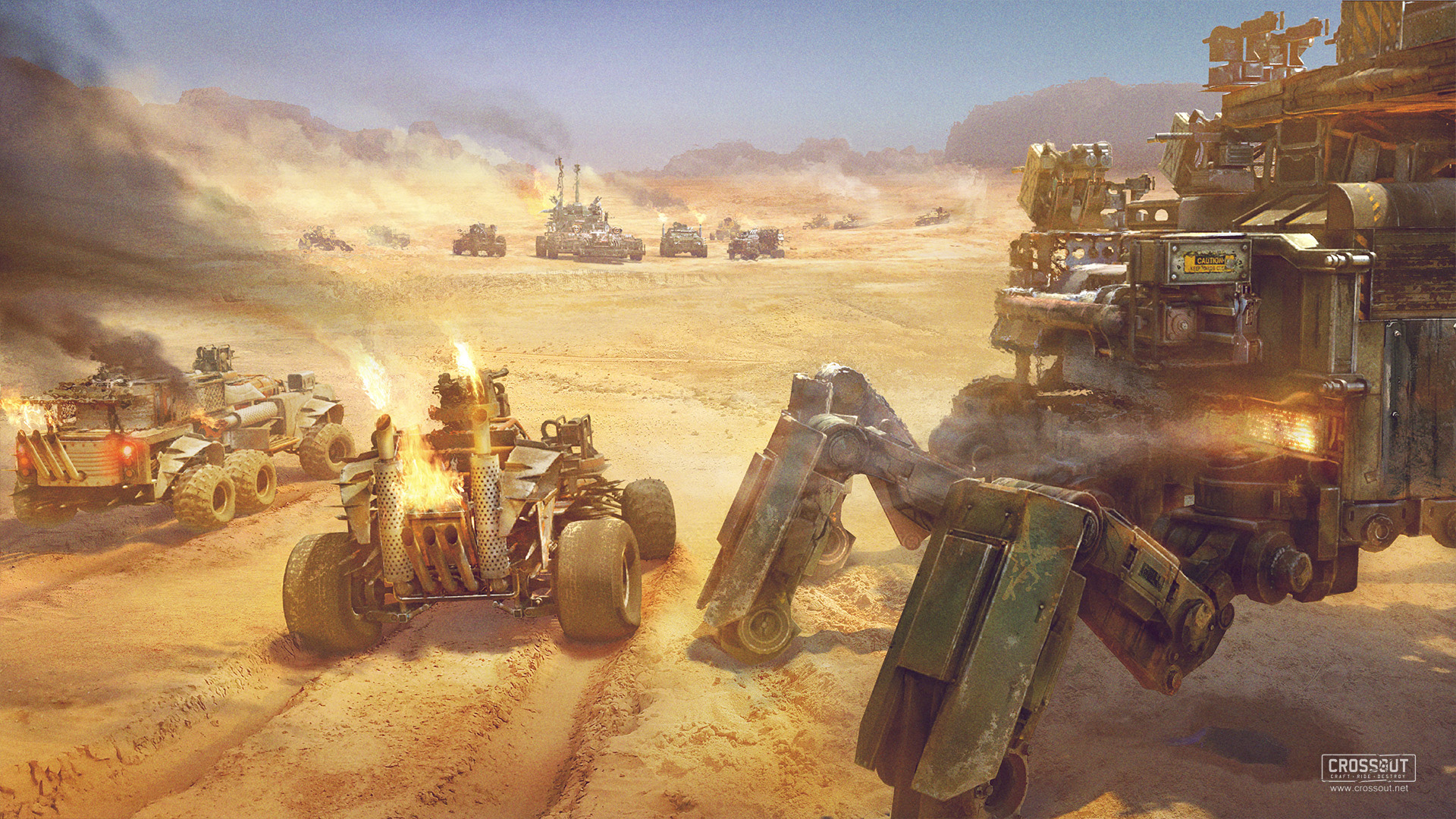 Crossout lets players build their own custom vehicles from a wide range of parts that make for thousands of possible combinations. The game features a huge arsenal of weapons and gadgets, from melee and ranged weapons to tools like flying drones and stealth generators.
Players will then be able to take their vehicles into the game's several game modes including 8v8 missions, PVE raids, races, free for all, guild vs guild, battle royale, and more.
Surprisingly, Crossout features a rather deep shooter gameplay system, allowing players to damage and destroy specific vehicle parts, such as weapons and tires, and opening up several strategies for players to take.
Players will also be able to gather materials and craft new parts either for their own use, trading to other players, or selling on the game's in-game marketplace. The currency for the marketplace is called Coin and is purchased with real money.
The Crossout open beta will run until the game's launch in early April but according to PlayPark there will be no downtime between the two. Players can sign up for the open beta and find more information on the PlayPark Crossout website.