PayMaya has announced that it will be giving instant cashbacks whenever users cash in to their accounts or transfer funds to other banks via InstaPay until December 31, 2021. The PHP 15 instant cashback is meant to cover the transaction fees for using InstaPay to transfer funds to and from one's PayMaya account.
Here's how to start transferring funds to other banks from your PayMaya account via InstaPay:
On your PayMaya app homepage, click the Bank Transfer button.
Choose the bank you'd like to transfer to.
Input the bank details of your recipient and click Continue.
Review the transfer details and hit send.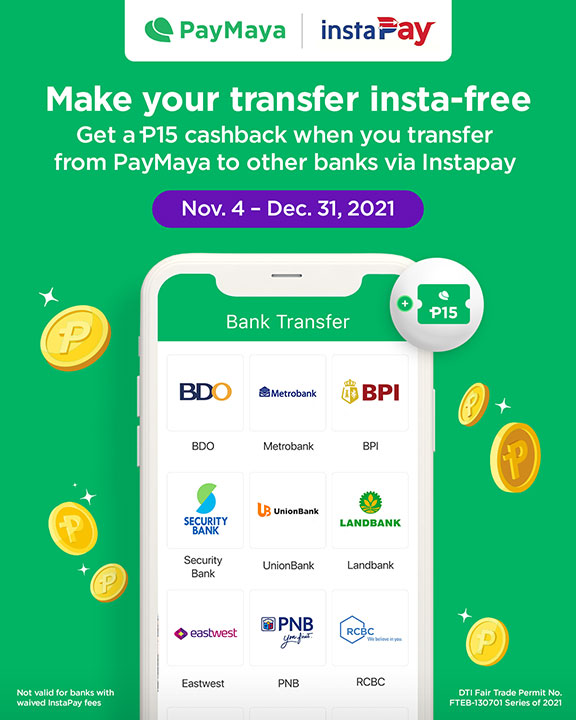 Users will then get a text message from PayMaya confirming the transaction. Users can also choose to save the bank details of their favorite contacts so they can easily transfer funds without having to put in the account info every single time.
For banks that have yet to waive their Instapay fees for fund transfers, PayMaya is also providing an instant cashback of PHP 20 to cover the transaction fee for cashing into your PayMaya account. This cashback can be available twice every month until the end of the promo period.
The PayMaya InstaPay instant cashback promo will run until December 31, 2021. More information on the promo can be found on the official PayMaya website.