OPPO has published its 2021 Sustainability Report ahead of the ongoing Mobile World Congress (MWC) Barcelona 2022. The report showcased the company's initiatives to integrate sustainability and eco-friendly concepts throughout its entire product lifecycle under its brand mission of "Technology for Mankind, Kindness for the World."
Some of OPPO's initiatives include its implementation of the internationally recognized "3R+1D" sustainable packaging principles, which include reducing packaging, using recycled materials, and reducing plastic packaging. In 2021, the company was able to reduce its packaging by 24% compared to 2019, it also changed it packaging to utilize 45% recycled fiber, and the overall use of plastic was reduced by 95% since 2019.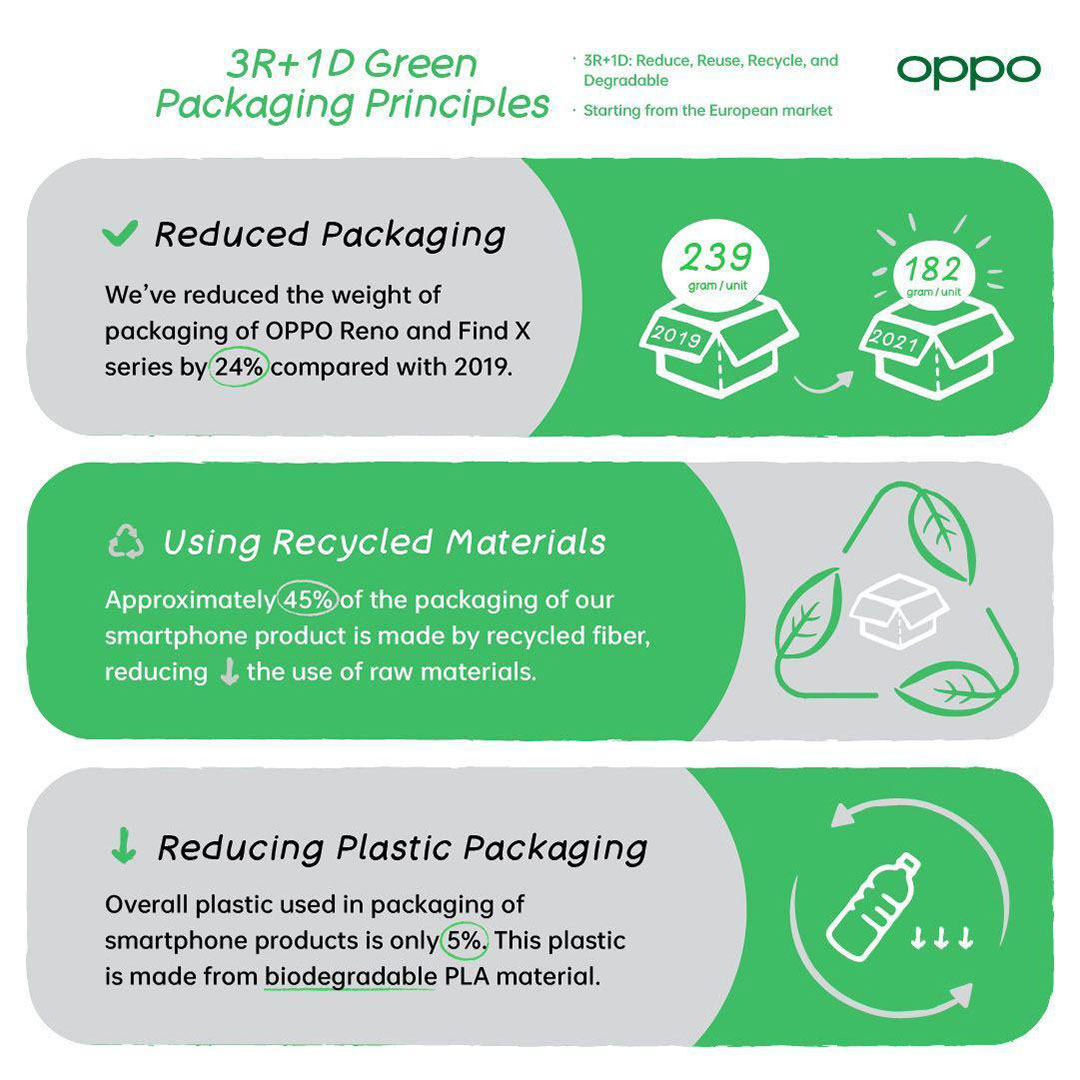 OPPO has also developed its own Battery Health Engine to increase the lifespan of its batteries, which are now able to maintain their capacity as high as 80% after up to 1600 charging-discharging cycles. It has also developed its Color Vision Enhancement feature which offers 766 display profiles and provides personalized solutions for those who are visually impaired.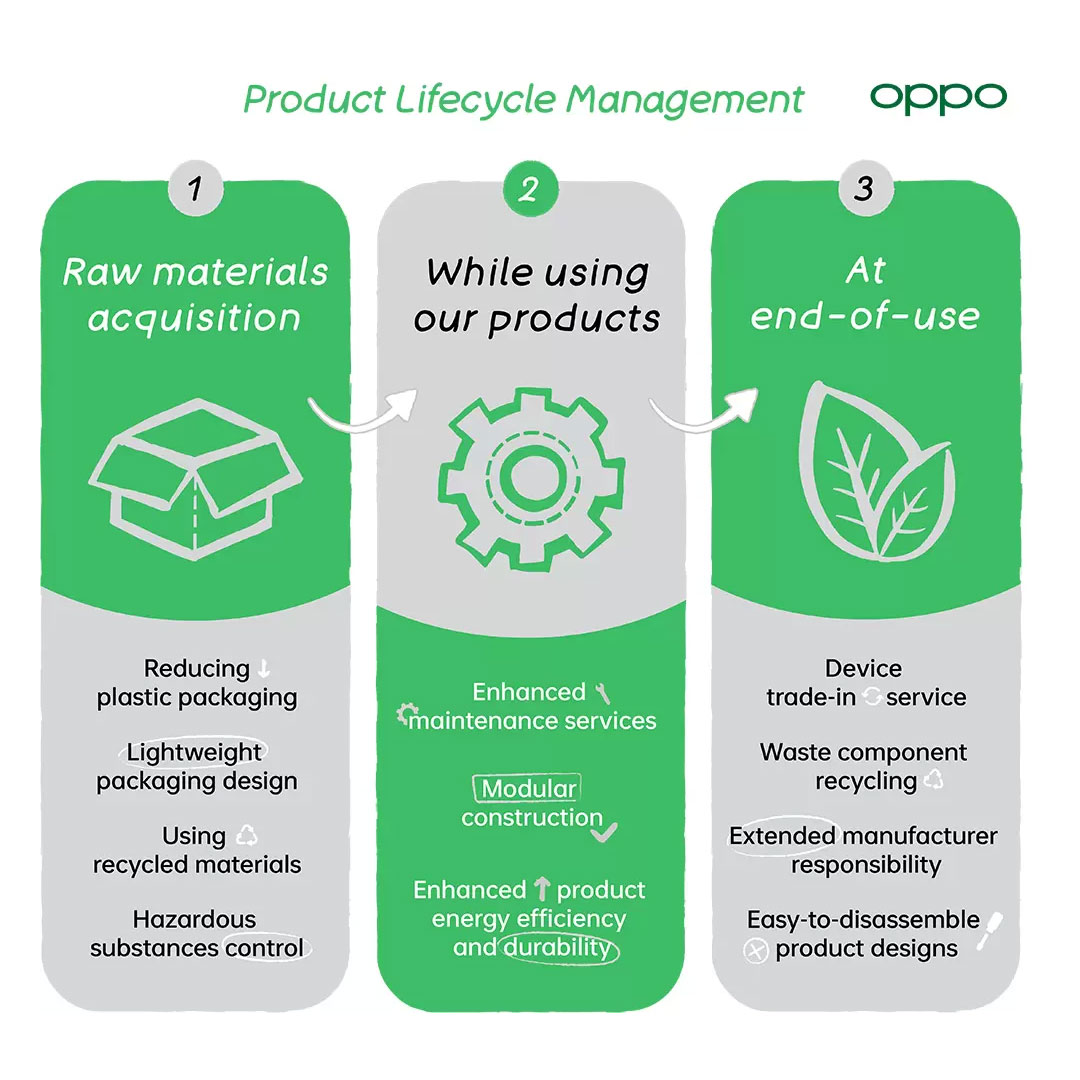 OPPO's other initiatives include a product recycling system in several markets, its partnership with National Geographic to support the protection of endangered species through the OPPO Endangered Color Campaign, as well as joining the Eco Rating Labeling Scheme in Europe, and its Renovators Emerging Artists Project.
OPPO will be showcasing its brand-new connectivity product as well as its latest flagship products at MWC Barcelona 2022. It also plans to showcase some of its latest mobile phone technologies at the conference.