NieR Reincarnation is celebrating its launch on July 28, 2021, with its first crossover event featuring NieR: Automata, according to an announcement by publisher Square Enix. The new mobile gacha game based on the popular NieR series is being developed by Applibot and includes creative director YOKO TARO, composer Keiichi Okabe, and producer Yosuke Saito.
To celebrate the announcement of the crossover event, Square Enix has published a new trailer for NieR Reincarnation that includes art and gameplay featuring the three NieR: Automata characters that will become available in the game during the event, namely 2B, A2, and 9S.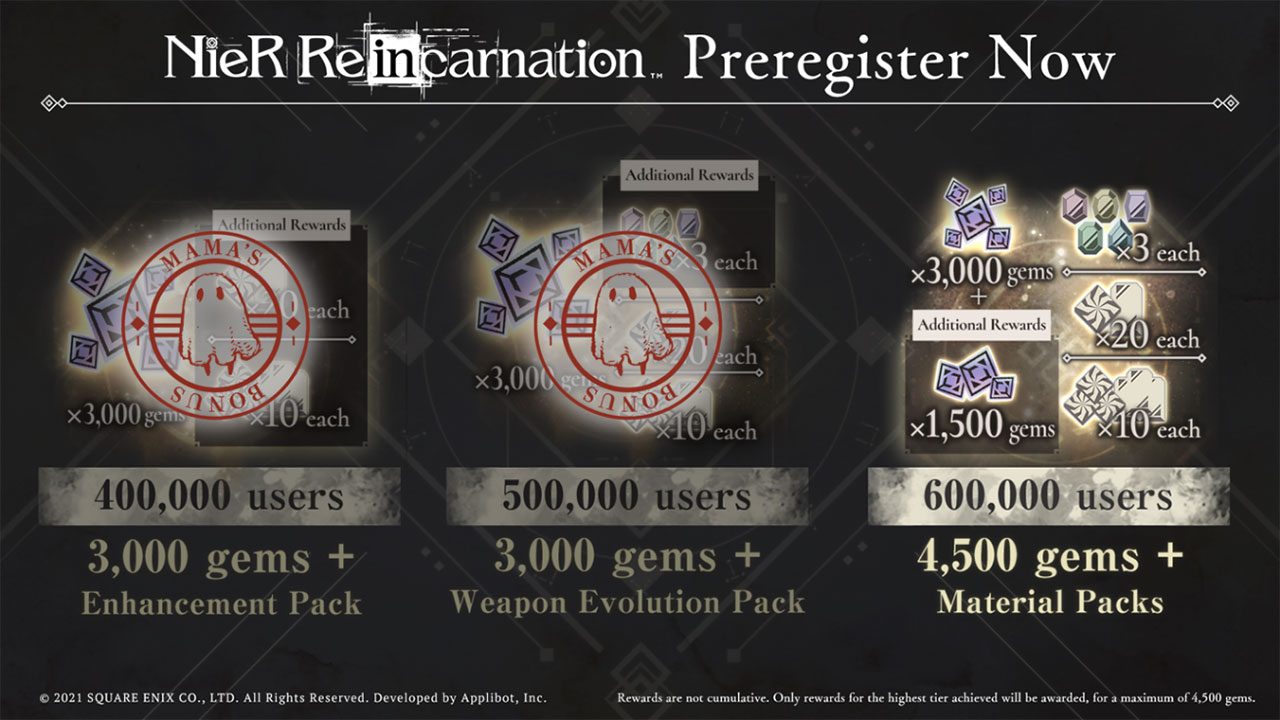 Pre-registrations for NieR Reincarnation are still ongoing through both the Apple App Store and Google Play Store and if the pre-registrations reach 600,000, all players will receive additional gems to complete 15 summons for free, along with other materials needed to enhance the game's characters.
NieR Reincarnation is scheduled for release on iOS and Android on July 28, 2021.