Moonlighter, the popular indie action RPG from Digital Sun, is now available on Android for users in Canada and the Philippines. The game's limited availability is part of publisher 11 Bit Studio's soft-launch plans to test the game ahead of its full launch. It will be available for Android users in Canada and the Philippines for USD 11.99 on the Google Play Store.
Moonlighter was originally release on PC, PS4, and Xbox One back in May of 2018, with a Nintendo Switch port coming out later that year. It was then released for iOS last year and Google Stadia back in July. Now, the critically acclaimed action RPG is finally heading to Android. In Moonlighter, players step into the shoes of hero wannabe, Will, as they go on adventures to obtain the best loot they can find to sell at their shop.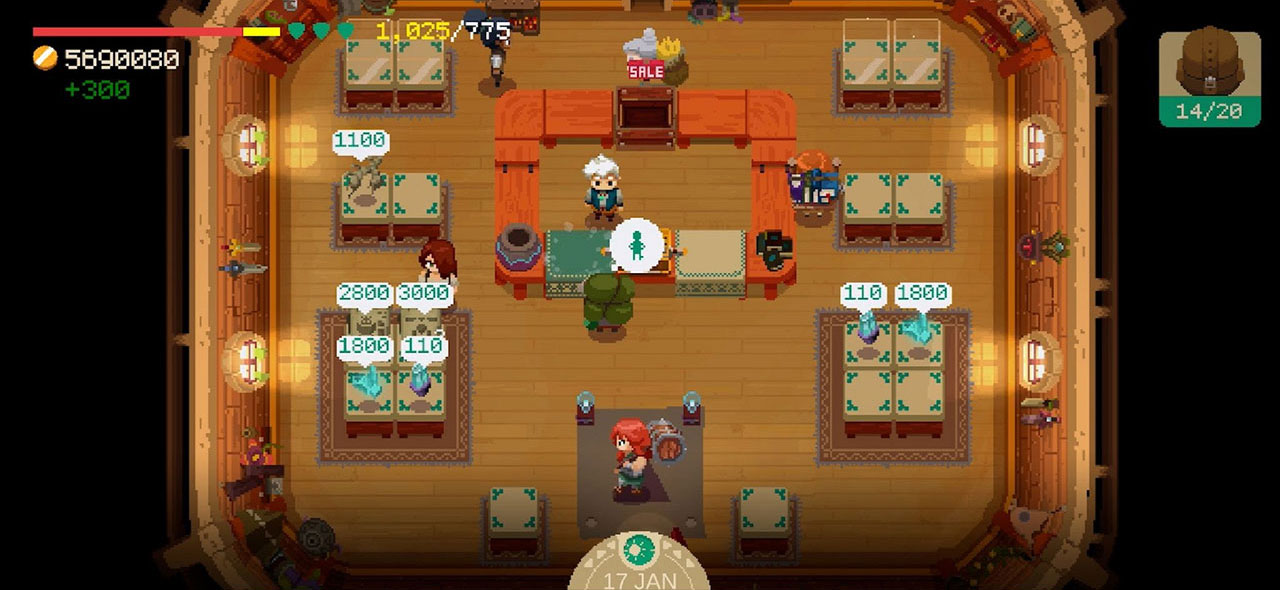 For the unfamiliar, here are the game's main features:
Manage your shop – Put items on sale, set their price, recruit assistants, and upgrade the shop.
Fight with style – Master control of weapons, critical timing, and swift dodging to defeat enemies and bosses.
Meet other villagers – Get to know your neighbors, help establish new businesses, and watch them grow in the idyllic community of Rynoka.
Craft & Enchant – Interact with the villagers to craft new armor and weapons, and enchant existing equipment.
Get the shiny loot – Access strange worlds and collect valuable items from exotic civilizations: resources, weapons, armors, and peculiar artifacts.
Befriend the cutest of companions – They can damage enemies, restore your life, get items for you, act as an additional chest, and more!
Play even more with New Game+ – Finish the main adventure to unlock New Game+ mode with additional challenges, weapons, and options.
Choose your controls – while Touch & Swipe is the default control scheme for the game and the best way to experience it – you will still have the option to enable classic Virtual Joysticks and enjoy Moonlighter this way.
Moonlighter is now available on Android in Canada and the Philippines for USD 11.99 on the Google Play Store. It will be released in other regions sometime in the near future.