Mighty Catcher, a new play-to-earn NFT game, has now launched in the Philippines. The new blockchain-based title is an online virtual claw machine game that's now available on both Android and iOS.
Mighty Catcher lets players try it out for free before they decide to invest in it and start playing to earn. The game gives out daily free play coupons, unlimited practice sessions for its three main gameplay modes (3 Claw, Magnetic, and Push) across all of its difficulty levels (Simple, Normal, and Hard). The game has also just released a new package that gives players more opportunities to earn, including monthly events where tradeable and limited NFT prizes can be won. Players can also choose to recycle their physical rewards to XPT, one of the game's virtual currencies, for more profit opportunities.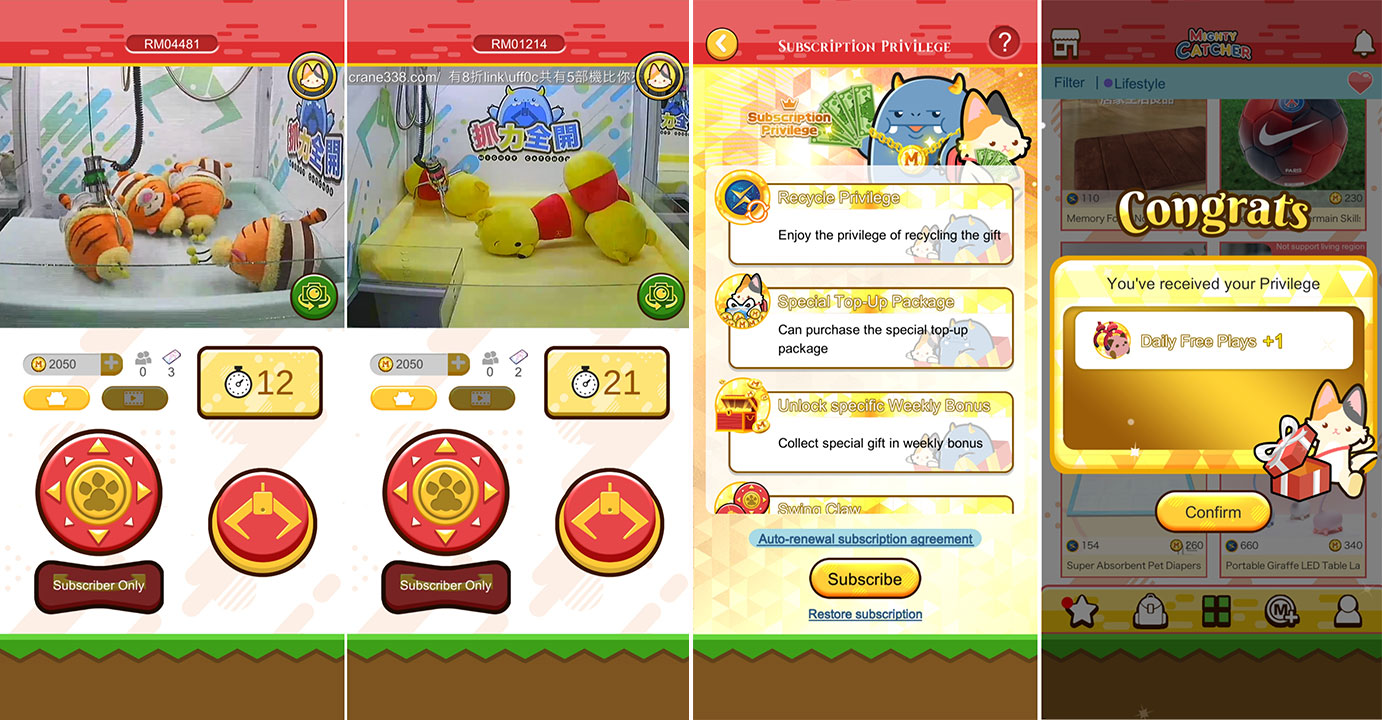 According to its developers, Mighty Catcher is set to be accredited on Binance Smart Chain (BSC) GameFi soon. The blockchain gaming platform allows players to track their yield, item values, and trade in-game items. GameFi offers a Play to Earn package at 7,880 Mcoins (or roughly PHP 5,180) as well as a monthly subscription of about PHP 440, although players are said to be able to get a 93% return of investment in just 30 days. Just from logging in, players can already earn 150 XPT daily.
More information on Mighty Catcher can be found through the game's official tutorial as well as the game's Discord server or Telegram group or channel.