Kingston Technology has revealed that it was still able to retain its top spot as the top third-party DRAM module supplier in the world, according to the latest report from analyst firm TrendForce.
According to TrendForce, which was formerly known as DRAMeXchange, Kingston has retained its number 1 position with an estimated 78.02% market share with a revenue of $13.2B (USD) alongside an increase in revenue by 2.03$ YOY. This marks the 18th consecutive year that the DRAM module maker has held its top spot.
"TrendForce's findings reflect the company's continued growth and flexibility to tackle a challenging business climate" said Kingston. "Our leading position in the market allows us to collaborate closely with our partners and vendors, and to provide education and guidance on new technology, like 16Gbit modules and the upcoming DDR5 launch, to our customers."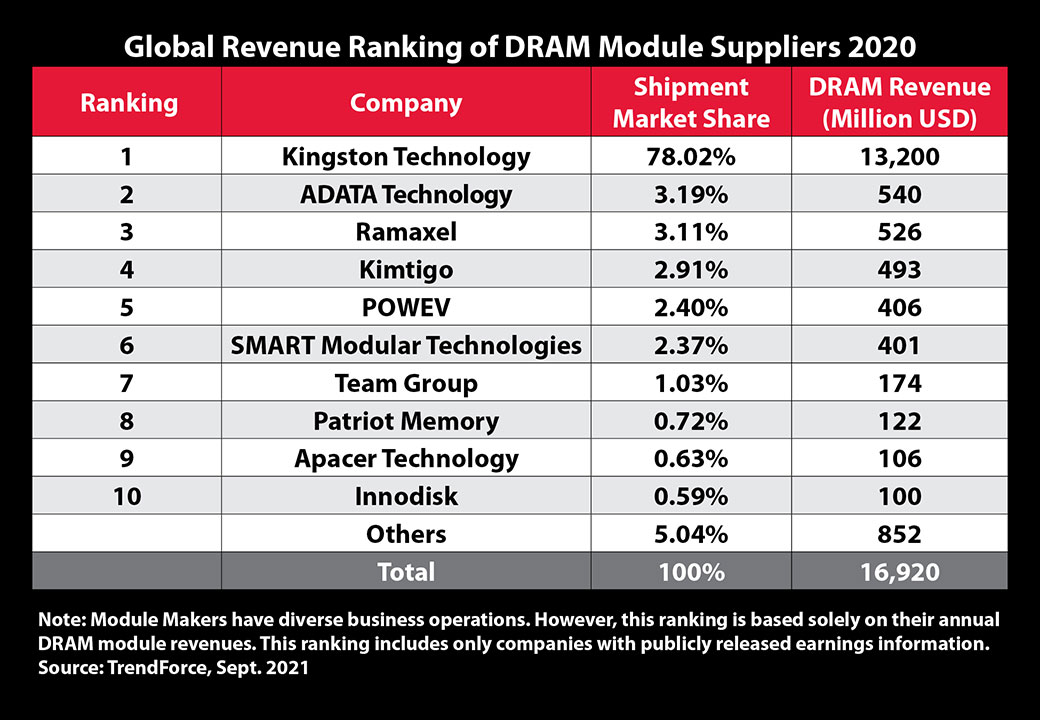 Kingston was able to maintain its position in spite of the ongoing pandemic by anticipating the needs of the sectors that would need more DRAM modules, such as work from home PCs, gaming memory, and server farms that would need more memory to accommodate the additional of user activity.
The company is also releasing its latest DDR5 modules soon and usher in the next generation of DDR technology. More information on Kingston's products can be found on its official website.