Kingston Technology has announced that it has successfully maintained its position as the top third-party DRAM module supplier in the world for another year. The company was able to retain its top spot, which it has held for the 19 consecutive years, with a market share of 78.7% on a revenue of USD 14.2 billion.
According to TrendForce (formerly DRAMeXchange), which published the latest rankings report, Kingston was able to increase its revenue by 8% YoY (year-on-year) and its position as one of the leading buyers of DRAM chips enables it to provide a highly customized production model that led to its continued growth.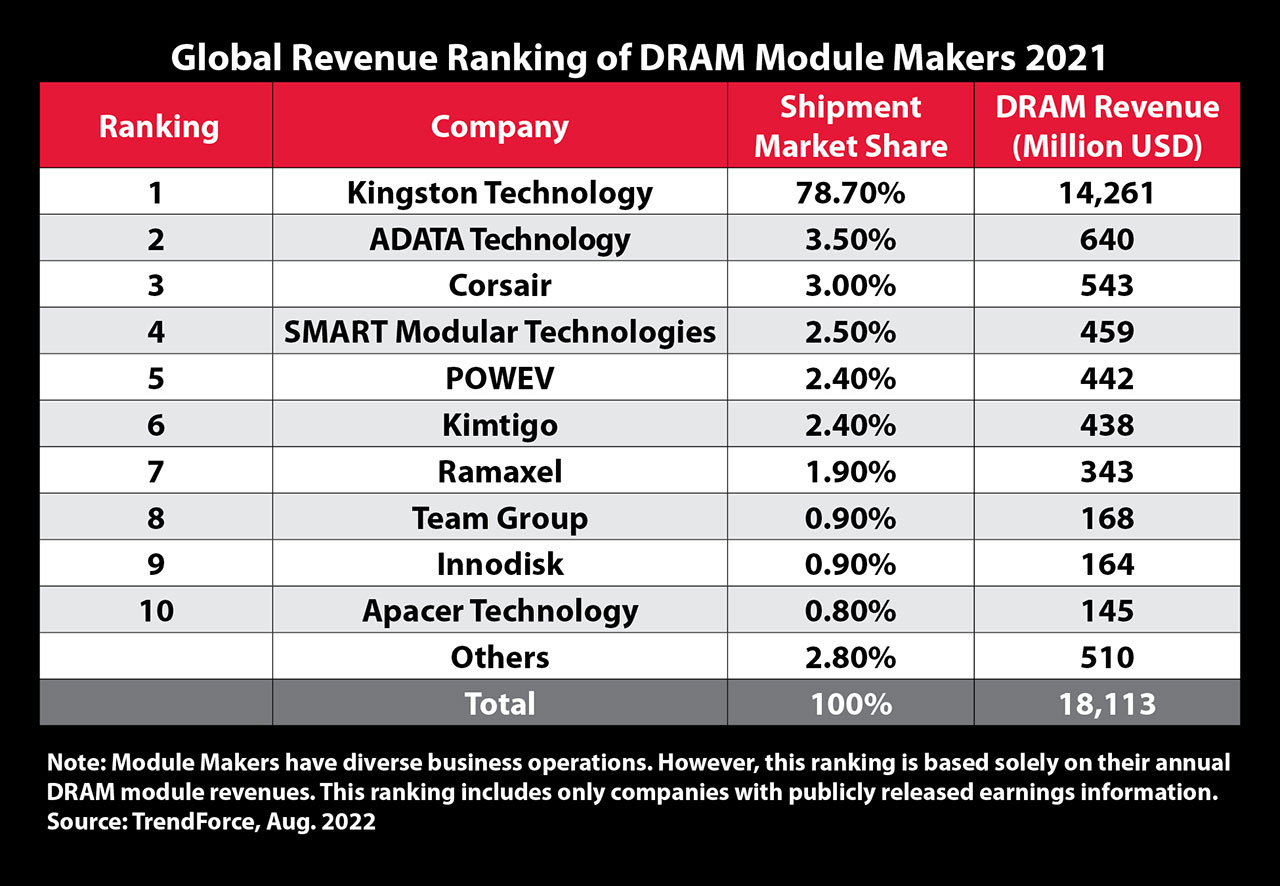 "The 2021 findings from TrendForce reflect the company's continued growth and flexibility to tackle another challenging business year," said Kingston. "As we celebrate our 35 year anniversary, it reinforces our company's strength, position and importance in the industry as we maintain the top spot for the 19th consecutive year. Kingston Is With You and we stand ready to support high volume demands."
With the industry now transitioning from DDR4 memory modules to DDR5, Kingston was able to enhance its production infrastructure to meet the forthcoming demand. The company began shipping DDR5 modules last year and became the first third-party supplier to receive Intel Platform Validation for its DR5 UDIMMS.
More information on Kingston Technology and its range of products can be found on the official website.