Kingston has launched two new portable storage drives, the DataTraveler Exodia Onyx and the DataTraveler 80 M.
"The tech generation are always on-the-move and require best-in-class storage solutions to keep their important files, photos and memories safe and secure; understanding their needs, we believe the two new DataTraveler USB drives will provide the storage they need whenever and wherever they go." said Kingston.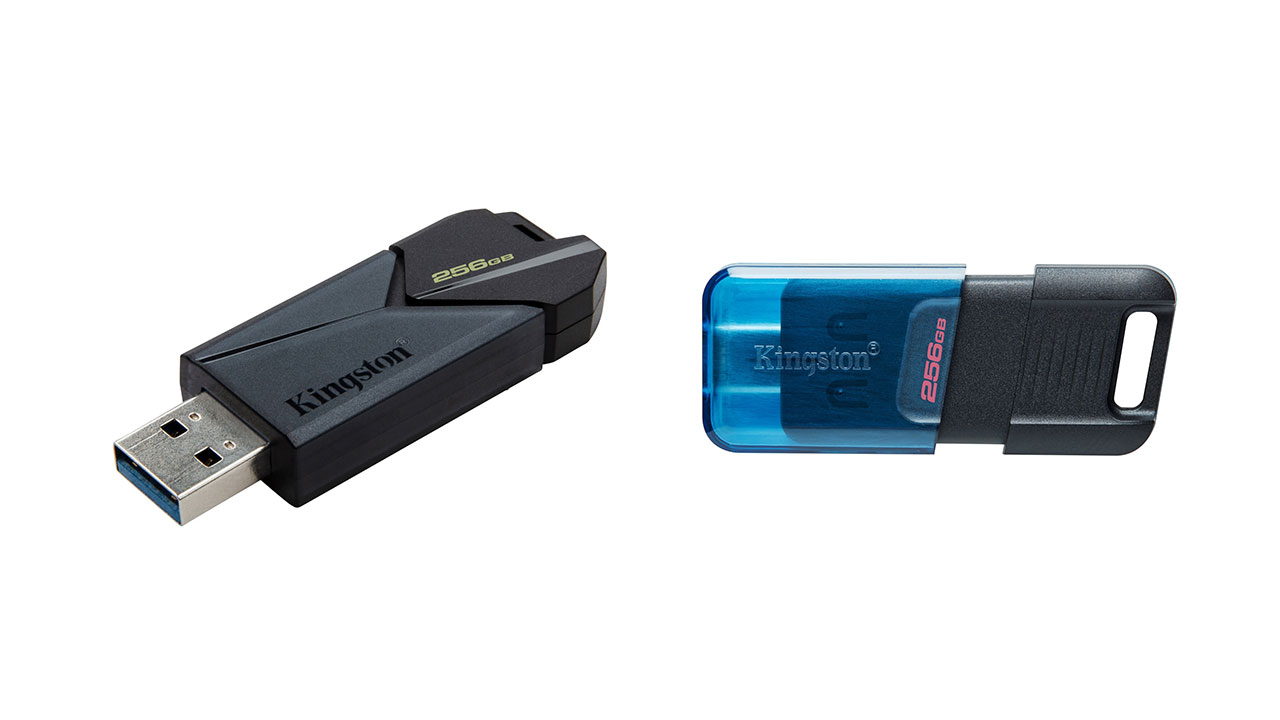 The Kingston DataTraveler Exodia Onyx features a matte black casing, a sliding cap to protect its USB connector, and a key ring loop. It measures 60.7mm x 21mm x 10.2mm and weighs only 8 grams. The new portable storage drive uses a standard USB Type A connector that supports USB 3.2 Gen 1.
As for the Kingston DataTraveler 80 M, it features a matte black casing that's coupled with a blue translucent sliding cap. It also comes with a key ring loop and is equipped with a USB Type C connector that supports speeds up to 200 MB/s.
Both the Kingston DataTraveler Exodia Onyx and DataTraveler 80 M are available in 64GB, 128GB, and 256GB capacities, and come with a limited five-year warranty.