Apple's new entry-level iPhone model, the iPhone SE, which features a 4-inch screen, an Apple A9 processor, and a 12-megapixel rear camera, has finally arrived in the country and two of the country's biggest telecom networks, Smart and Globe, have announced their offers for this latest and more affordable Apple smartphone.
Smart
For those who want to get the iPhone SE through Smart, the company offers two main avenues to get the new phone – iPhone Plans and All-in Plans. While the iPhone Plans come with a set amount of data, calls, texts, and freebies depending on the level of the plan the All-In Plans can be somewhat customized to meet the user's needs. There are five iPhone Plans and five All-In Plans available including Plan 799, Plan 999, Plan 1500, Plan 2000, and Plan 2499, as well as Plan 500, Plan 800, Plan 1200, Plan 1800, and Plan 2500, respectively. The cash-out for each plan also differs but you can get the iPhone SE for free starting from iPhone Plan 1500 (with a 24-month lock-in) and All-In Plan 2500. It must be noted though that for now, only the 16GB variant of the iPhone SE is available with Smart in either Rose Gold or Space Gray.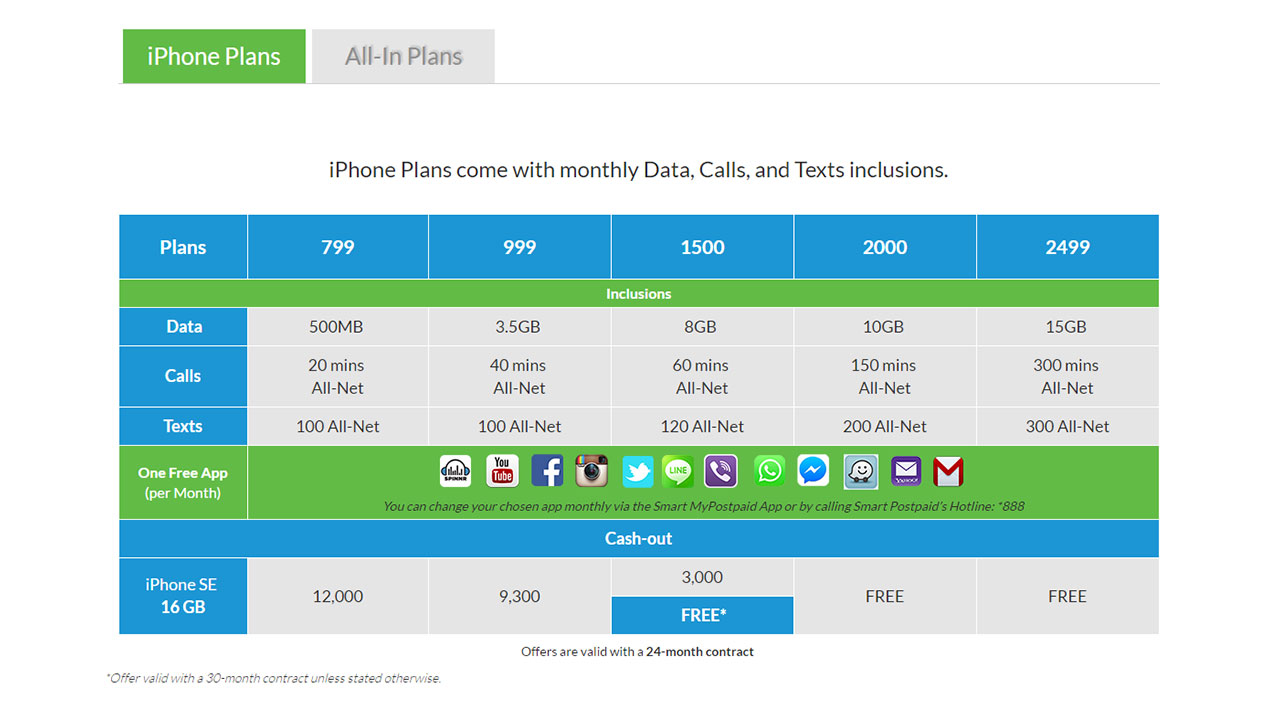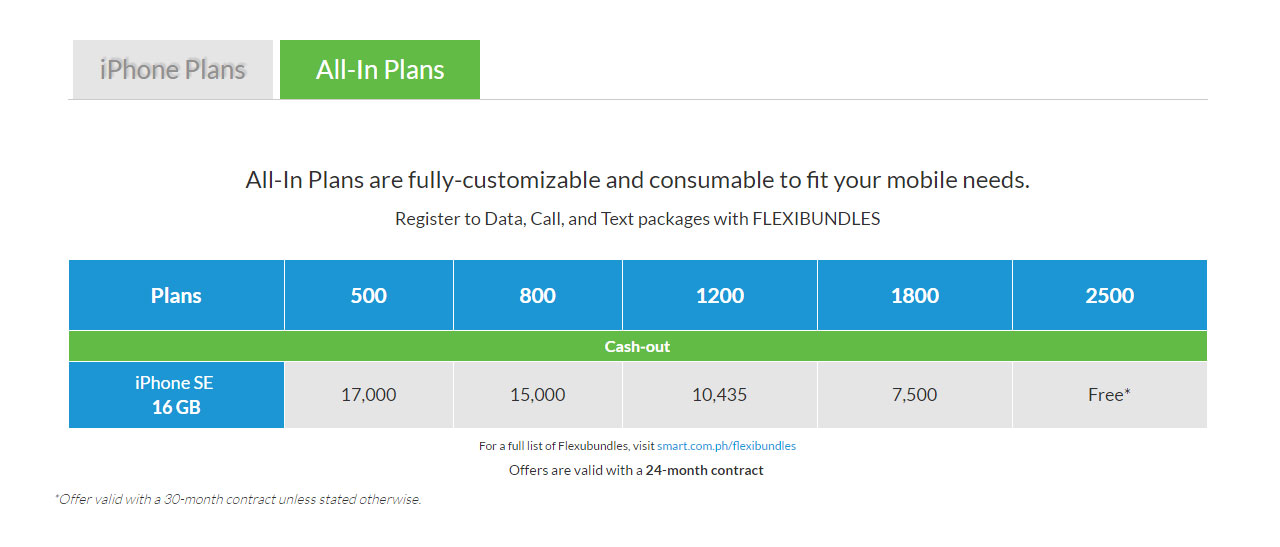 Globe
As for those who want to get their iPhone SE from Globe,  you can either apply for a MyLifestyle Plan or one of Globe's traditional Postpaid Plans. The MyLifestyle Plans, of which there are five available, come with mostly the same inclusions and differ only with the amount of Data Allowance they are given. There's Plan 599 with 200MB of Data, Plan 999 and Plan 1299 with 3GB of Data, Plan 1799 and Plan 2499 with 5GB of Data. As for the regular Postpaid Plans, there is Plan 599, Plan 999, Plan 1299, Plan 1799, and Plan 2499. With Globe, you'll have the choice between the 16GB and 64GB variant of the iPhone SE as well as four different color options. The 16GB variant comes free with MyLifestyle Plan 1799 and Postpaid Plan 1799 onwards while the 64GB variant requires no cash-out for subscribers of either MyLifestyle Plan 2499 or Postpaid Plan 2499.