Mobile Legends has become extremely popular in the Philippines over the last few years with thousands upon thousands of people playing the mobile game on their smartphones. It's easily become one of the most played games in the country and the competitive scene in the Philippines and in the region is continuously growing.
While many of the game's content can be purchased through the in-game battle points earned through playing, some of the others (such as skins) can only be purchased via diamonds that can be bought with real money. And for those who don't have the time to play to earn a lot of battle points, some of the battle point content can also be purchased via diamonds.
One of the easiest ways to purchase Mobile Legends diamonds is through gaming pins that can be bought through PayMaya, one of the most popular digital payment platforms in the country. And along with being an easy way to purchase diamonds, PayMaya is also running a promotion for those who purchase Mobile Legends gaming pins.
PayMaya Gaming Raffle
As previously mentioned, PayMaya is currently running a promotion wherein users who purchase Mobile Legends gaming pins using PayMaya will receive electronic raffle entries for a chance to win up to P50,000 worth of Razer Gold gaming pins, which can then be used to purchase even more Mobile Legends diamonds.
During the promotion, which runs from February 1 to 29, 2020, users who purchase at least P300 worth of Mobile Legends gaming pins via PayMaya will receive one (1) electronic raffle entry. Every additional P300 increment will receive additional raffle entries as well (e.g. purchasing P1000 worth of Mobile Legends gaming pins will earn three (3) raffle entries).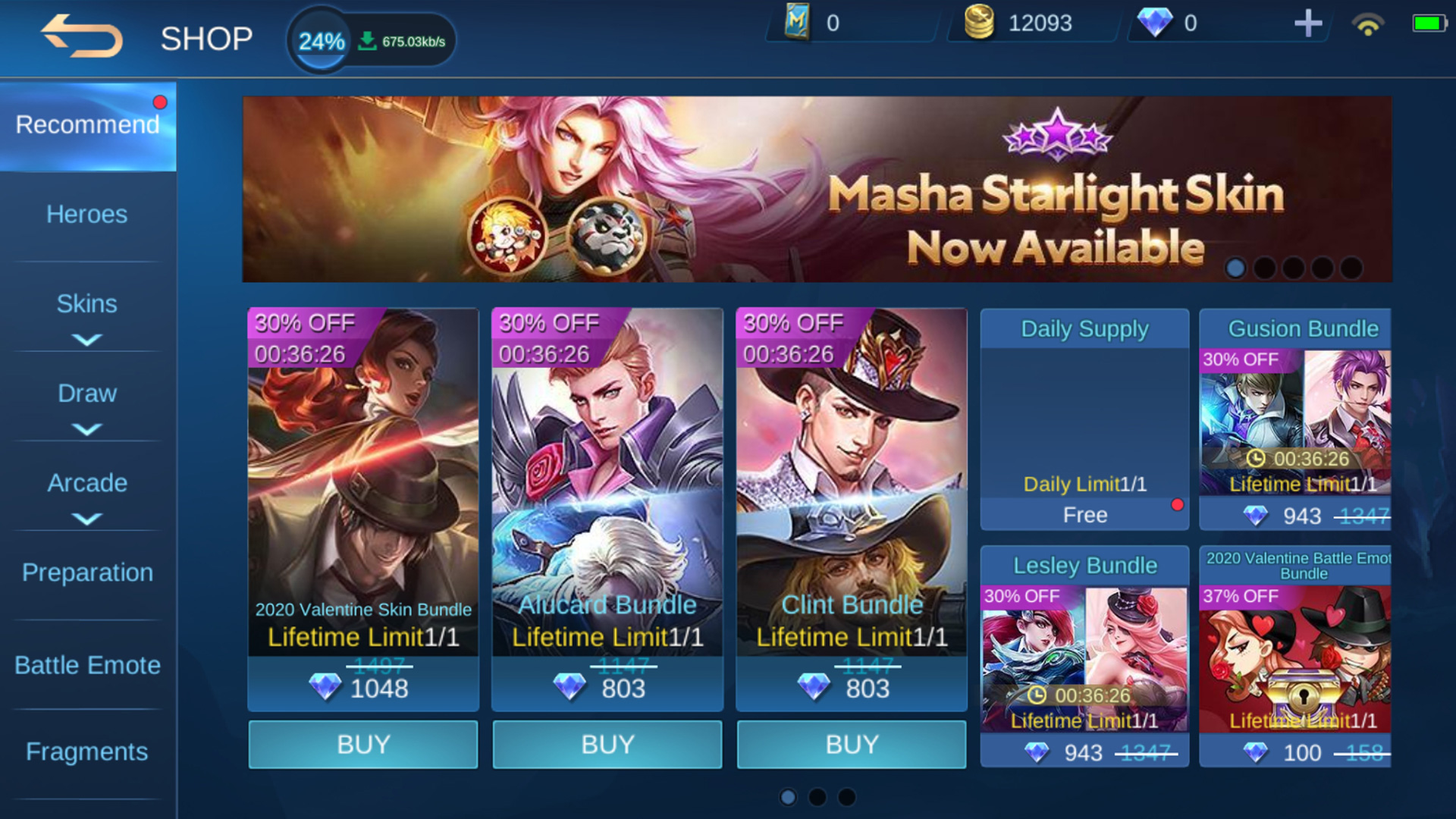 Aside from Mobile Legends, PayMaya users on Android can also earn electronic raffle tickets by purchasing gaming pins for Ragnarok M, Dragon Nest, and Razer Gold.
One (1) winner will receive P50,000 worth of Razer Gold gaming pins while twenty (20) winners will get P5,000 worth of Razer Gold gaming pins. The winners will be chosen via electronic raffle draw on March 10, 2020, and will be announced on March 17, 2020.
To get more information on the latest promos from PayMaya, visit https://www.paymaya.com/deals.
Basta gaming, don't pay cash. PayMaya para may #BalikBayad ka!
How to Buy Mobile Legends Gaming Pins with PayMaya
Purchasing Mobile Legends gaming pins for diamonds is incredibly easy with PayMaya and with the ongoing promotion makes for a better deal than purchasing elsewhere with cash since you get a chance to earn even more gaming pins. Here's an easy and quick guide to purchasing Mobile Legends gaming pins using PayMaya.
1. Open the PayMaya App and Select Gaming Pins
Open your PayMaya app and from the home menu, select the Gaming Pins option to access the list of gaming pins available on PayMaya.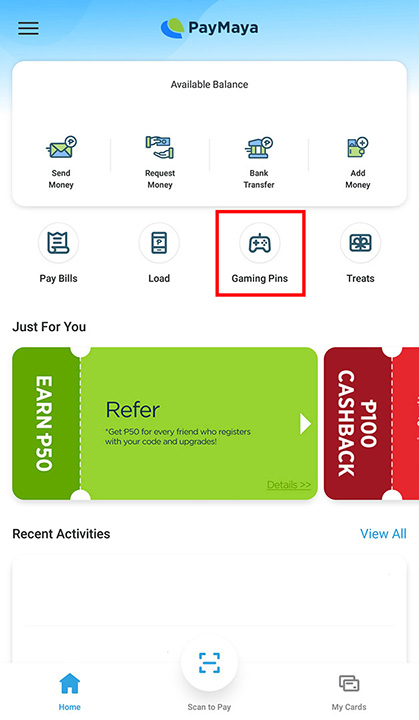 2. Search for the Gaming Pin and Select the Amount You Wish to Purchase
From the list of gaming pins, look for the Mobile Legends pins and select the amount you want to purchase. PayMaya currently sells P20, P50, P100, P300, P500, and P1000 denominations. (The current promo will give you raffle entries for every P300 you purchase so the P300, P500, and P1000 denominations are the ones you'll want to get raffle entries)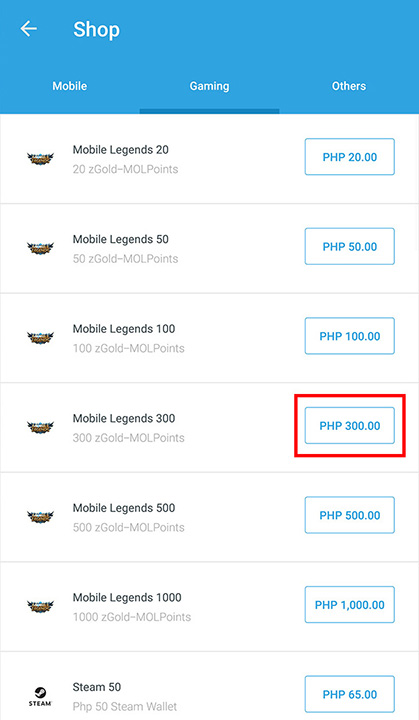 3. Choose PayMaya as Your Fund Source/Enter Gifting Details
You'll then have to choose PayMaya as your Fund Source. Just make sure you've loaded up your PayMaya account with enough money. If you also want to gift the gaming pin to someone else, select Send as Gift and enter the mobile number of the recipient. You can also include a message and signature when the gaming pin is sent to the recipient.
4. Confirm the Transaction
After checking your transaction details (such as amount, fund source, and gifting details, if any) you can confirm the purchase. You'll receive a message through your registered mobile number to confirm the transaction.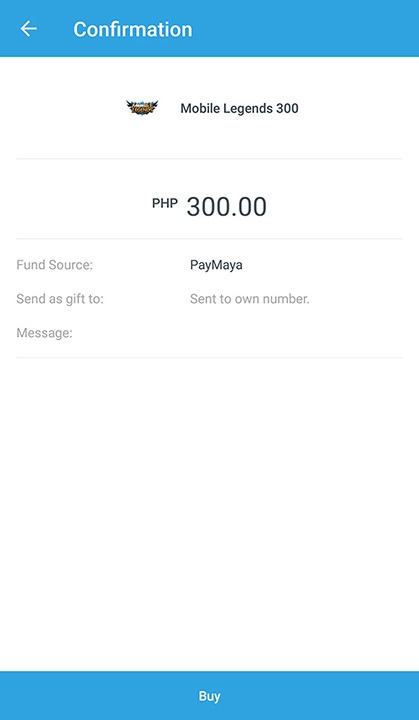 Diamonds are a valuable resource for players who either don't have the time to grind battle points or really enjoy purchasing and playing with skins so being able to purchase them easily, using PayMaya, and getting the chance to win even more is a pretty great deal over just paying with straight cash.
Aside from Mobile Legends, Ragnarok M, Dragon Nest, and Razer Gold, users can also use PayMaya to purchase gaming pins for Steam, Excash (for Ragnarok Online), Garena, Blizzard, PlayPark, and Cherry Credits.