Final Fantasy Brave Exvius will be making its way to this year's Electronic Sports and Gaming Summit (ESGS) in October 2019. Square Enix and gumi Asia will be setting up a booth for the game where fans can take part in several activities and contests.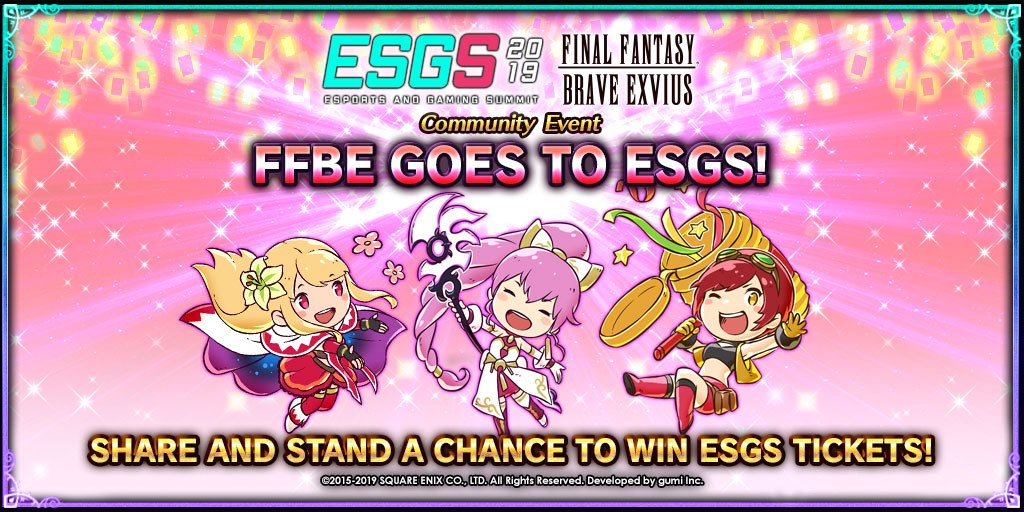 FFBE cosplayers including Ming Miho and Jin (who will be dressing up as Fina and Rain, respectively) will be going around the convention to take photos with fans and give away FFBE merchandise.
There will also be daily quests at the FFBE booth at ESGS in which fans can participate to win FFBE merchandise. Additionally, three lucky participants will be chosen to take home a limited edition poster autographed by the game's producers.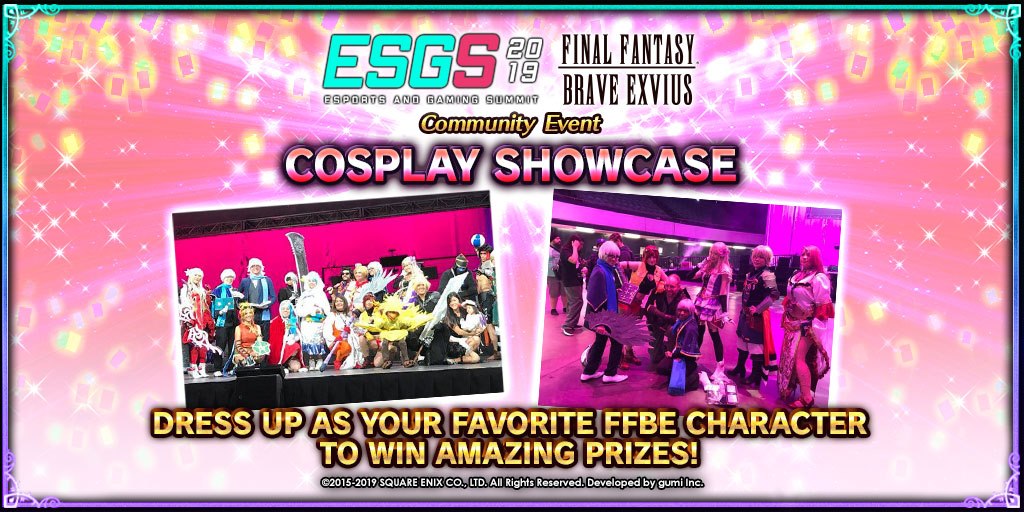 Other activities that Square Enix and gumi Asia have in store include an ESGS ticket giveaway, a photo contest, a meet & greet with the people behind FFBE, and a cosplay showcase where fans who dress up as FFBE characters stand to win prizes.
More information on the activities can be found on the official Final Fantasy Brave Exvius Facebook page.