Bethesda Softworks and Id Software have announced the release date of DOOM Eternal during the Bethesda press conference at E3. The sequel to the critically acclaimed 2016 reboot of the classic franchise will be release on November 22, 2019, for the PlayStation 4, Xbox One, PC, and Nintendo Switch. Along with the release date, a new story trailer was also unveiled as well as a trailer for the game's new Battlemode and details on its Collector's Edition.
DOOM Eternal takes places after the events of 2016's DOOM and sees the series' protagonist, the DOOM Slayer, return to Earth to find that it has suffered demonic invasion. The new game will also feature a new multiplayer game mode called Battlemode, a 2-versus-1 experience which pits the DOOM Slayer against two player-controlled demons.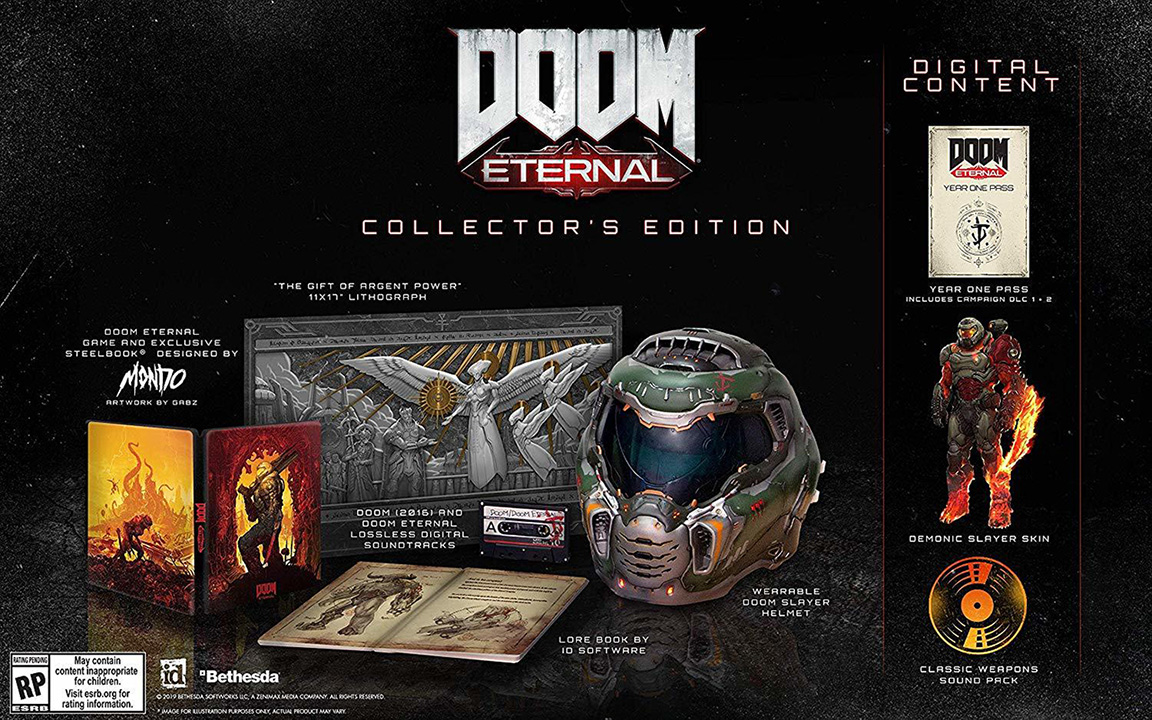 Lastly, the game's Collector's Edition has been detailed, which will include a full-size, wearable DOOM Slayer helmet, Year One Pass with access to single-player campaign add-ons, soundtracks, lore book, lithograph, unique steelbook case, and in-game digital items.
Doom Eternal is scheduled for release on November 22, 2019, for the PS4, Xbox One, PC, and Nintendo Switch. You can watch the new story trailer above or the new Battlemode trailer below: