AMD has officially announced the Ryzen 9 3950X processor, the top-end model of the 3rd generation Ryzen desktop processor family. The announcement comes after AMD recently announced the first Ryzen 9 processor, the 12-core Ryzen 3900X, back at Computex 2019.
The 3950X is equipped with 16 cores, 32 threads, and a TDP of 105W. It features a base clock of 3.5 GHz and a boost clock of up to 4.7 GHz. The rest of its features include an L2 + L3 Cache of 72 MB, and up to 44 PCIe 4.0 lanes (CPU + x570).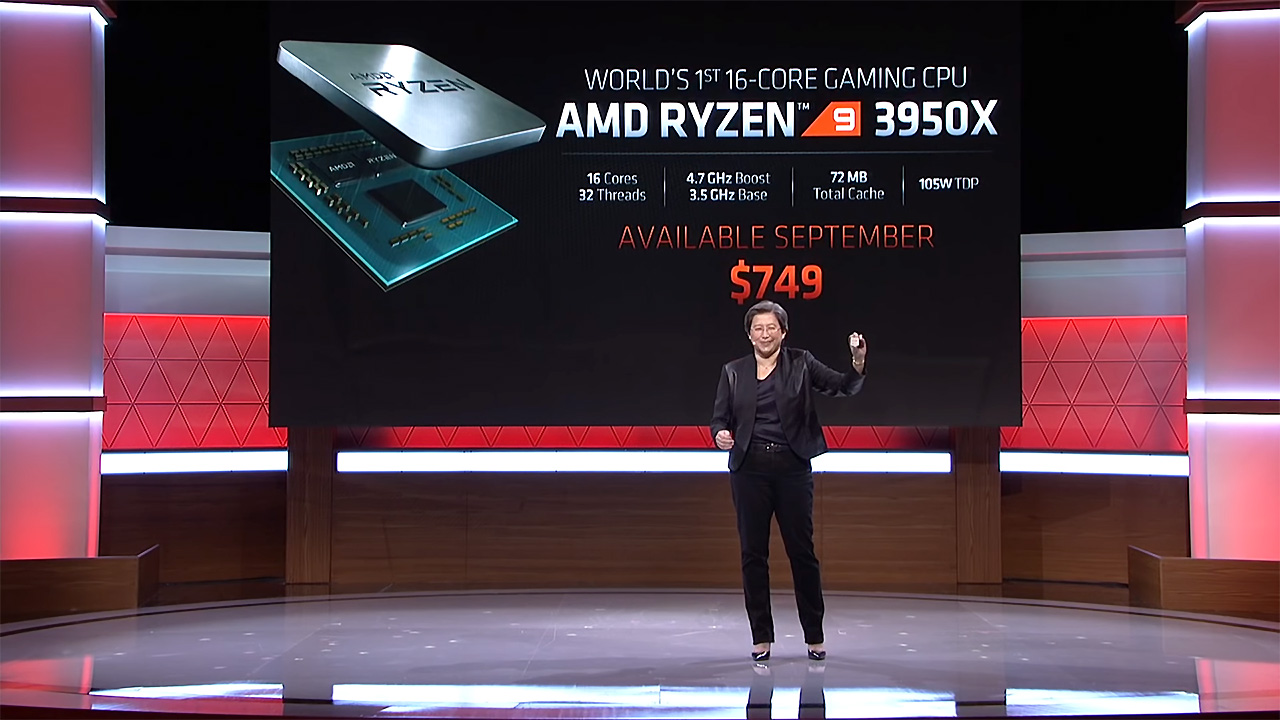 In a press statement, AMD President and CEO Dr. Lisa Su said:
"We've made significant technology bets to push the envelope on high-performance computing and give gamers the hardware they need to power the experiences they want. Our industry-leading Ryzen 3000 Series desktop processors and Radeon RX 5700 Series graphics cards combine leadership design, performance, technology and efficiency to provide the ultimate gaming experiences. From super-fast frame rates, to new levels of visual realism and image quality, or the ability to easily create, capture and share gaming experiences, PCs featuring our new Ryzen processors and Radeon GPUs offer exceptional performance and features for every gamer at every price point."
While the rest of the new and announced Ryzen 3000 processors will be released on July 7, 2019, the Ryzen 9 3950X will be available sometime in September 2019 for an SRP of $749.