AMD have officially unveiled its 3rd generation Ryzen desktop CPUs based on its new Zen 2 architecture. The new generation of CPUs include the flagship 12-core Ryzen 3900X, the Ryzen 7 3800X, Ryzen 7 3700X, Ryzen 5 3600X, and Ryzen 5 3600.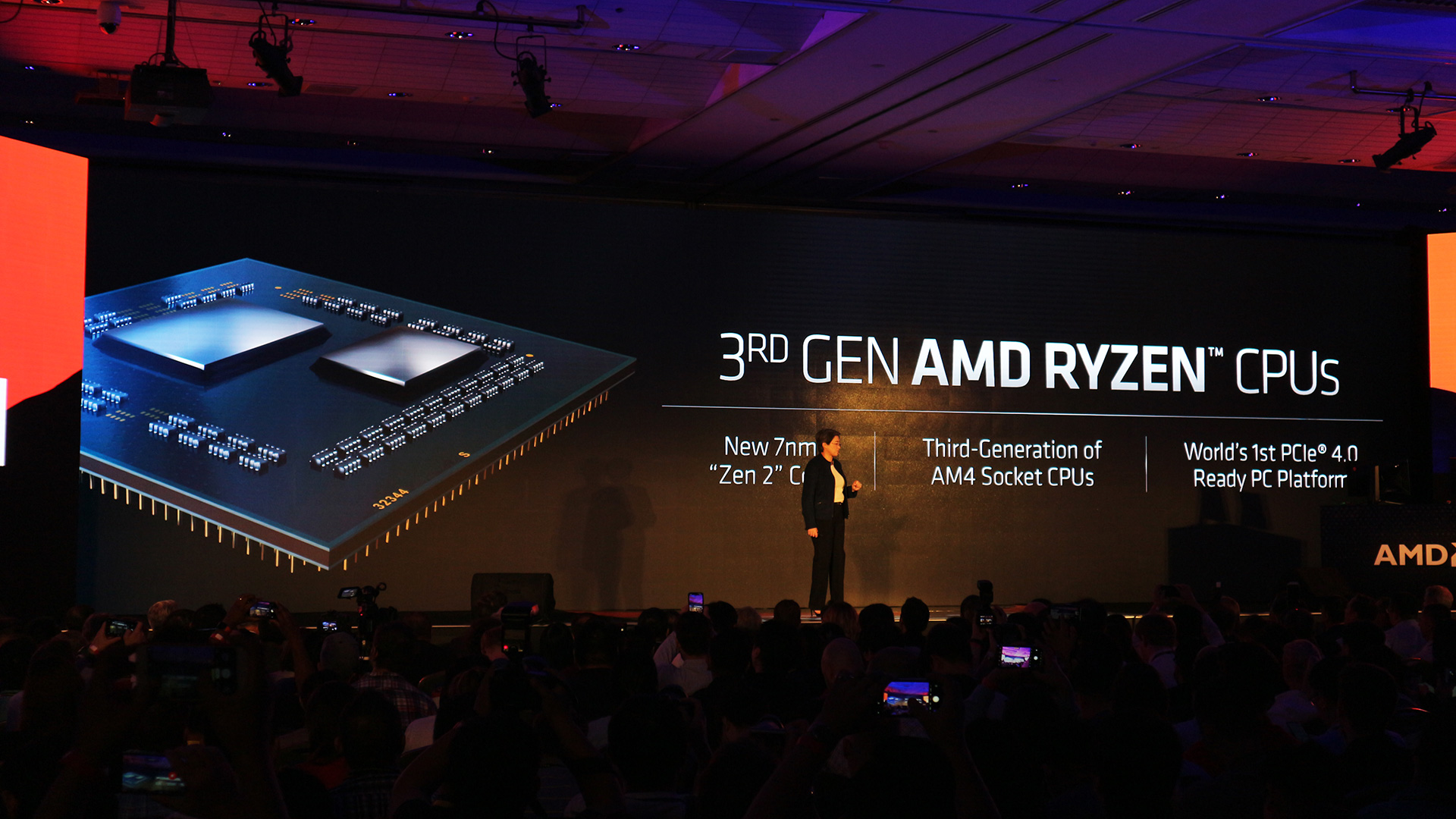 Leading the new family of processors is the Ryzen 9 3900X, the world's first gaming CPU with 12 cores and 24 threads. In spite of its large number of cores and threads though, the new 3900X has a TDP of only 105W. The CPU also features base and boost clocks of 3.8GHz and 4.6GHz, respectively, a total cache of 70MB, and 40 PCIe 4.0 lanes.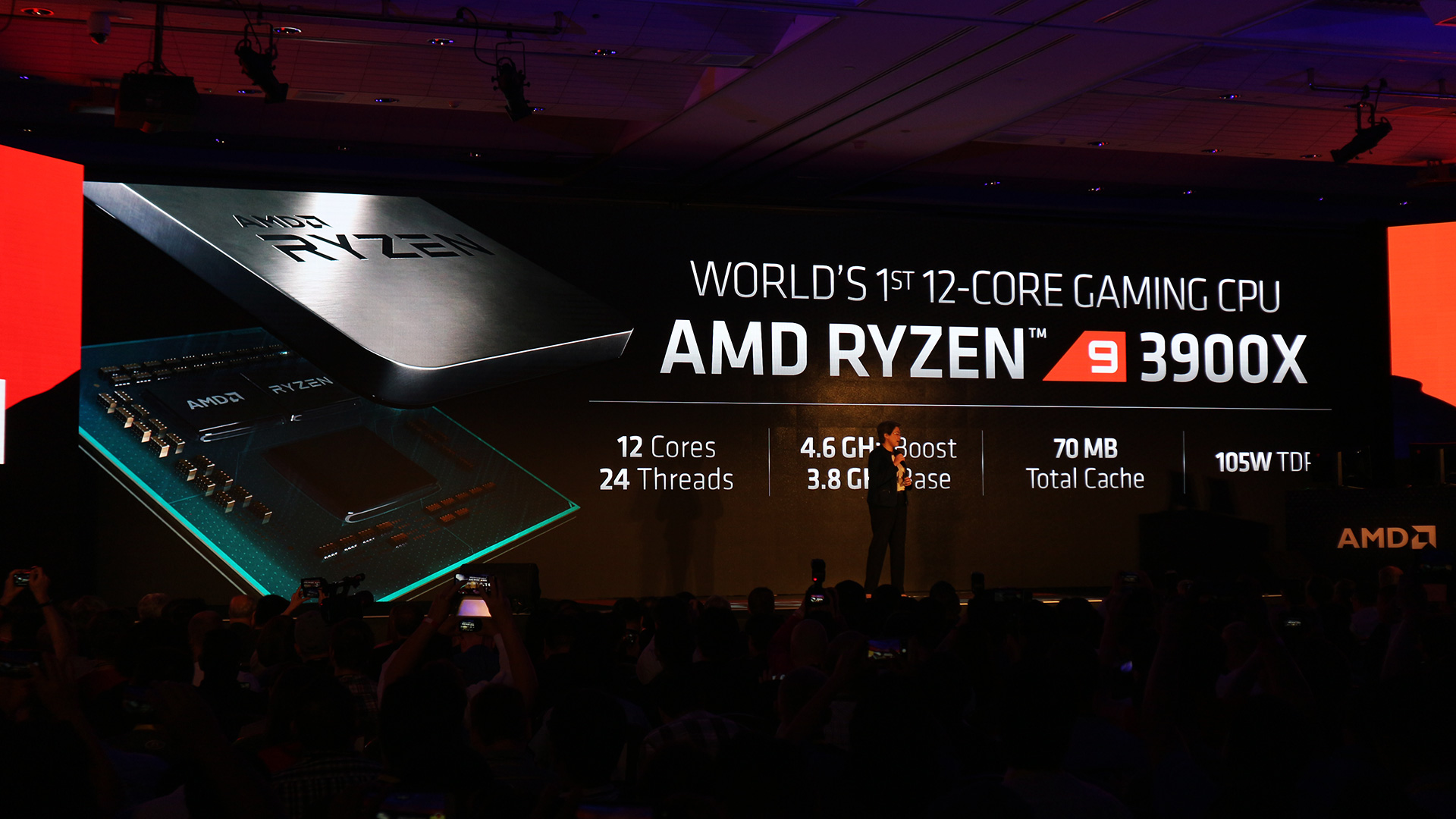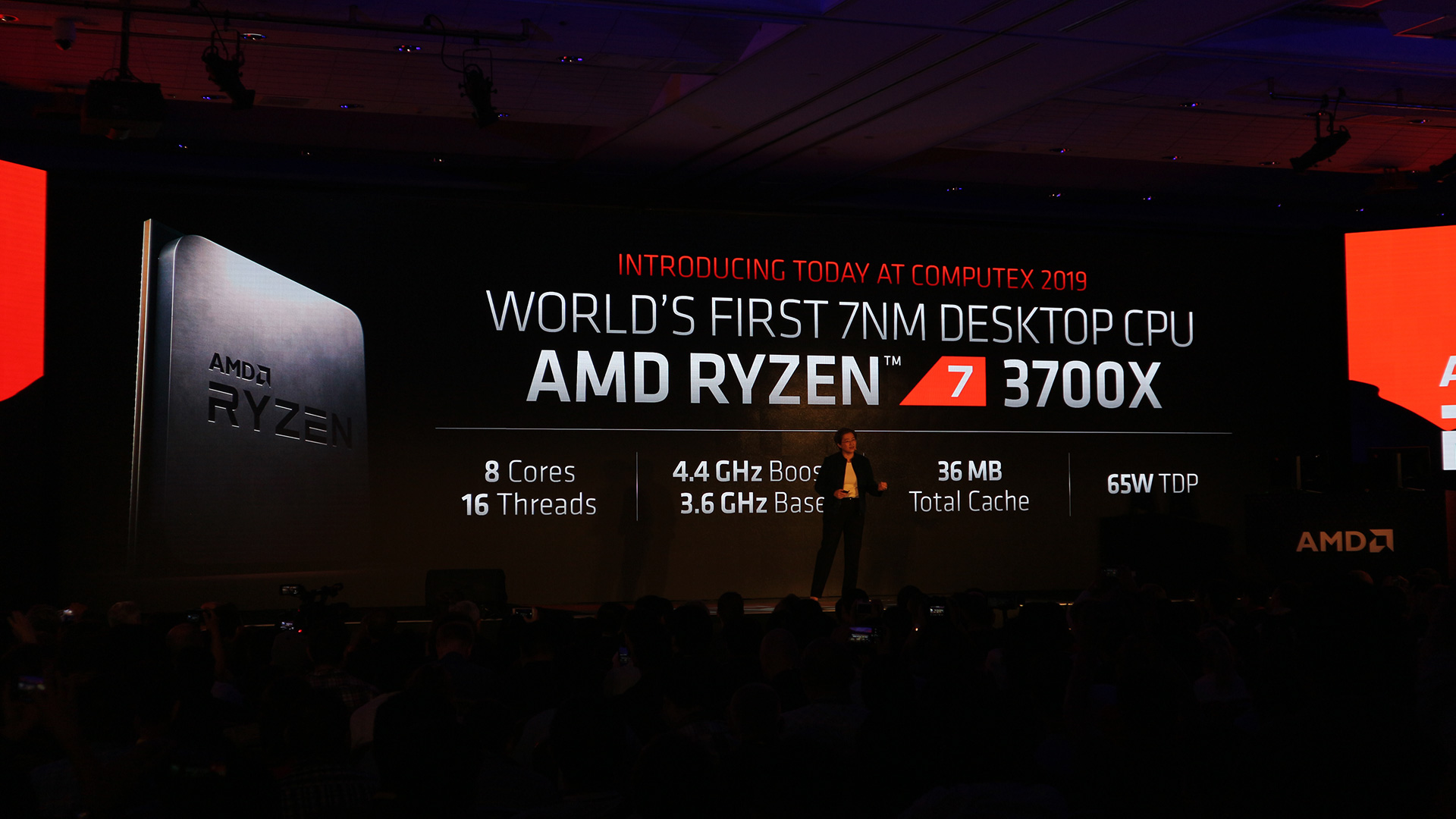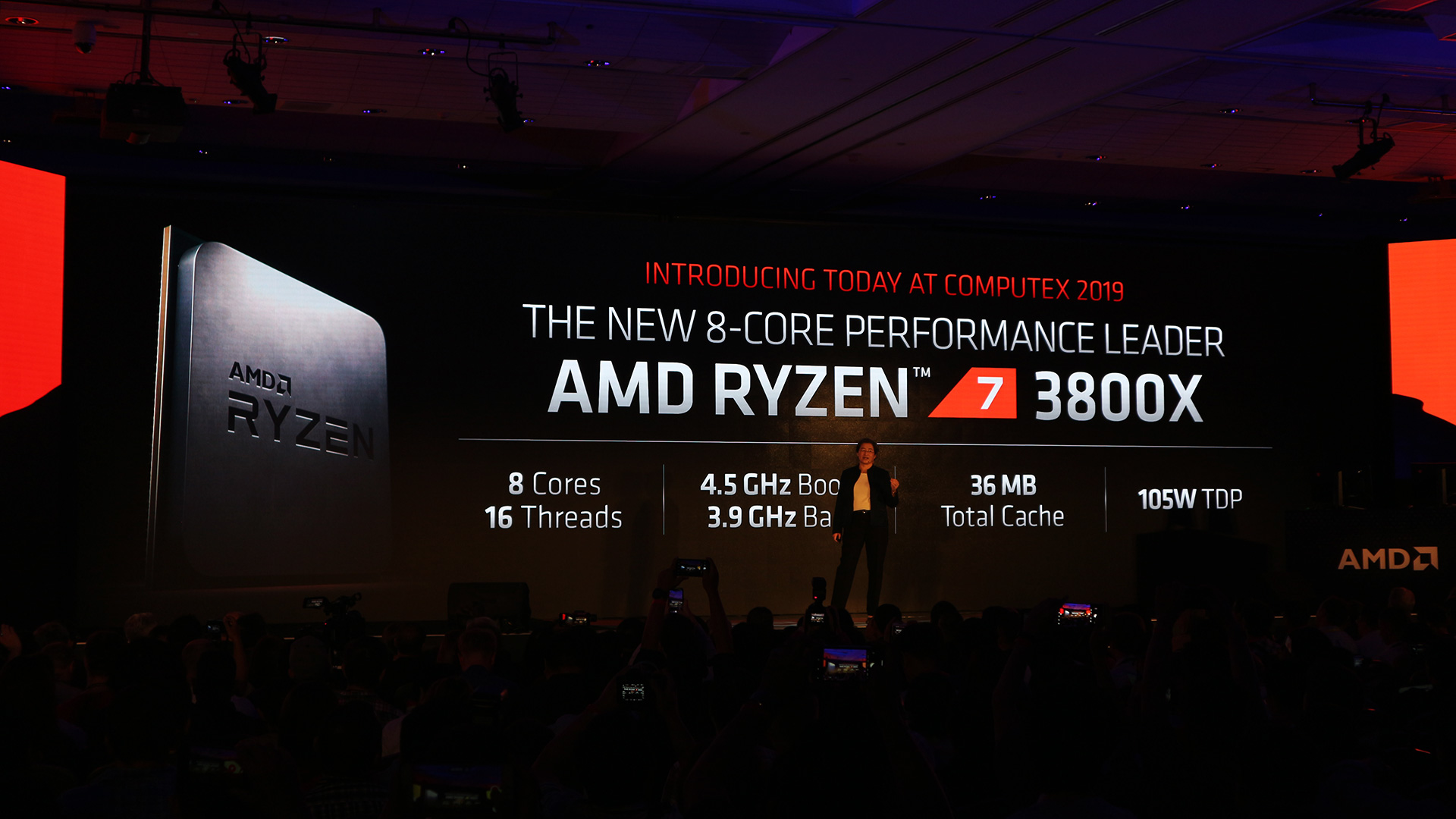 Then there's the Ryzen 7 3800X and 3700X, both of which feature 8 cores, 16 threads, a total cache of 36MB, and 40 PCIe 4.0 lanes. While the 3800X features a TDP of 105W as well as a base/boost clock of 3.9/4.5GHz, the 3700X comes with a lower 65W TDP as well as base/boost clocks of 3.6/4.4GHz.
Rounding out the currently announced line of 3rd generation Ryzen processors are the Ryzen 5 3600X and 3600. Both come with 6 cores and 12 threads as well as a total cache of 35MB and 40 PCIe 4.0 lanes. The 3600X also features a TDP of 95W and base/boost clocks of 3.8/4.4GHz while the 3600 has a 65W TDP and base/boost clocks of 3.6/4.2GHz, respectively.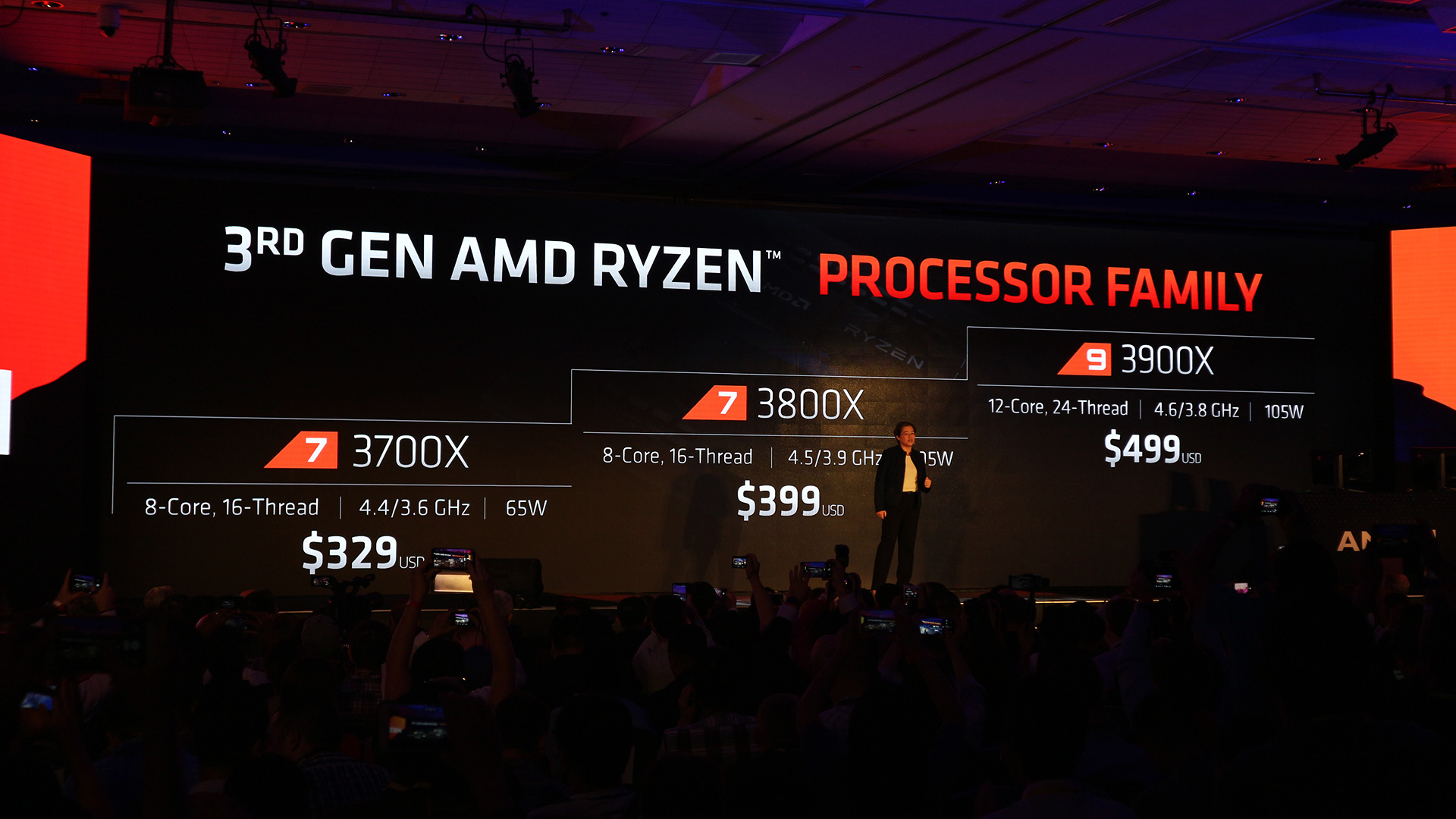 All five currently announced AMD Ryzen 3rd generation processors are scheduled to be available sometime in early July 2019. We've listed the announced prices of each of the new CPUs below. Local pricing and availability have yet to be announced.
Ryzen 9 3900X – USD 499
Ryzen 7 3800X – USD 399
Ryzen 7 3700X – USD 329
Ryzen 5 3600X – USD 249
Ryzen 5 3600 – USD 199