CD Projekt Red has revealed more details on Cyberpunk 2077 during the second episode of its Night City Wire video series. The episode showcases the game's Lifepaths feature, previews some of its weapon types, and goes behind the scenes of the creation of some of the game's music.
In Cyberpunk 2077, players will be able to choose from different backstories for the game's main protagonist, V. Each Lifepath will give players a significantly different introduction to the game and will influence the character's experiences throughout the story. The trailer showcased three of the possible backstories that players will be able to choose from, which includes growing up as a kid living on the streets of Night City, being a nomad constantly on the move in the deserts outside of Night City, or as a corporate slave involved in corporate espionage.
The game will also feature a wide array of weapons types including tech weapons, power weapons, smart weapons, melee weapons, and more. Players will also be able to equip themselves with cybernetic modifications, throwable weapons, and modify their weapons as well. Some of the weapons featured in the trailer include the Tsunami Nekomata tech weapon, a modifiable sniper rifle; the Carnage shotgun; the TKI-20 Shingen smart submachine gun with bullets that curve towards its target; the Thermal Katana with its bright orange edge; the Mantis Blades cyberware; and more.
Lastly, the new Becoming Samurai trailer shows how Swedish hardcore punk band Refused produced the music that will be played by the game's fictional in-game chrome rock band Samurai, led by Keanu Reeve's character Johnny Silverhand. The new trailer features interviews with the band members and gives viewers insight into the creative process behind the creation of the music.
CD Projekt Red also announced the release of "The World of Cyberpunk 2077" book created in collaboration with Dark Horse Books as well as the Trauma Team Elite Response Unit figure. The book shows off the lore and art of Cyberpunk 2077 including its history, cybernetics, weapons, characters, and more. As for the new 15-inch, hand-painted figure, it features two members of Night City's Trauma Team and is now available for pre-order for USD 350.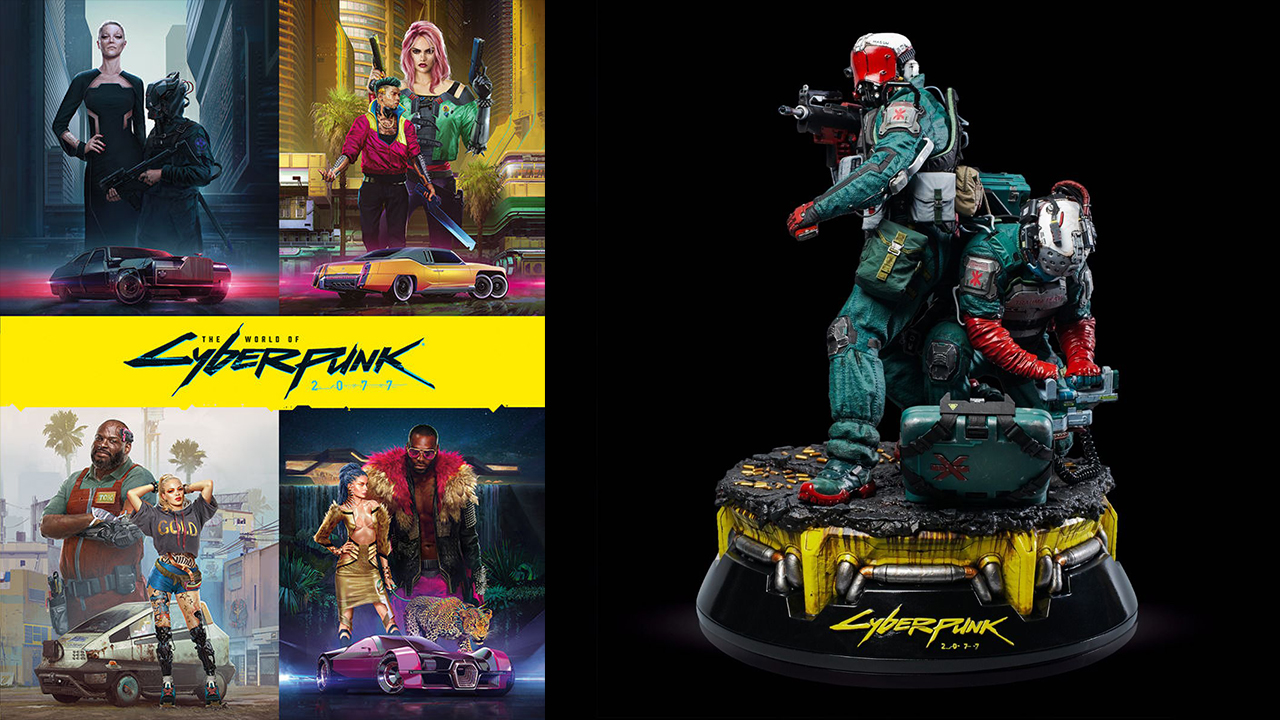 Cyberpunk 2077 is scheduled for release on November 19, 2020, for the PC, Xbox One, and PlayStation 4. The game will also be available for the Google Stadia, PS5, and Xbox Series S at a later date. Owners of the game on the PS4 and Xbox One will get free upgrades to the next-generation console versions when they become available.