Corsair has launched a new companion touch screen controller called the iCUE Nexus that works with the company's iCUE software and lets users customize it to not only monitor their computers but also launch apps, profiles, macros, and more.
The iCUE Nexus can attach to compatible keyboards such as the Corsair K70 RGB MK.2 or the K95 RGB Platinum XT but it can also be used by itself directly connected to your PC via USB. It features a wide touch screen that can be programmed with up to six sections that can either be used to display information such as real-time system monitoring or or as a virtual button to perform a variety of commands.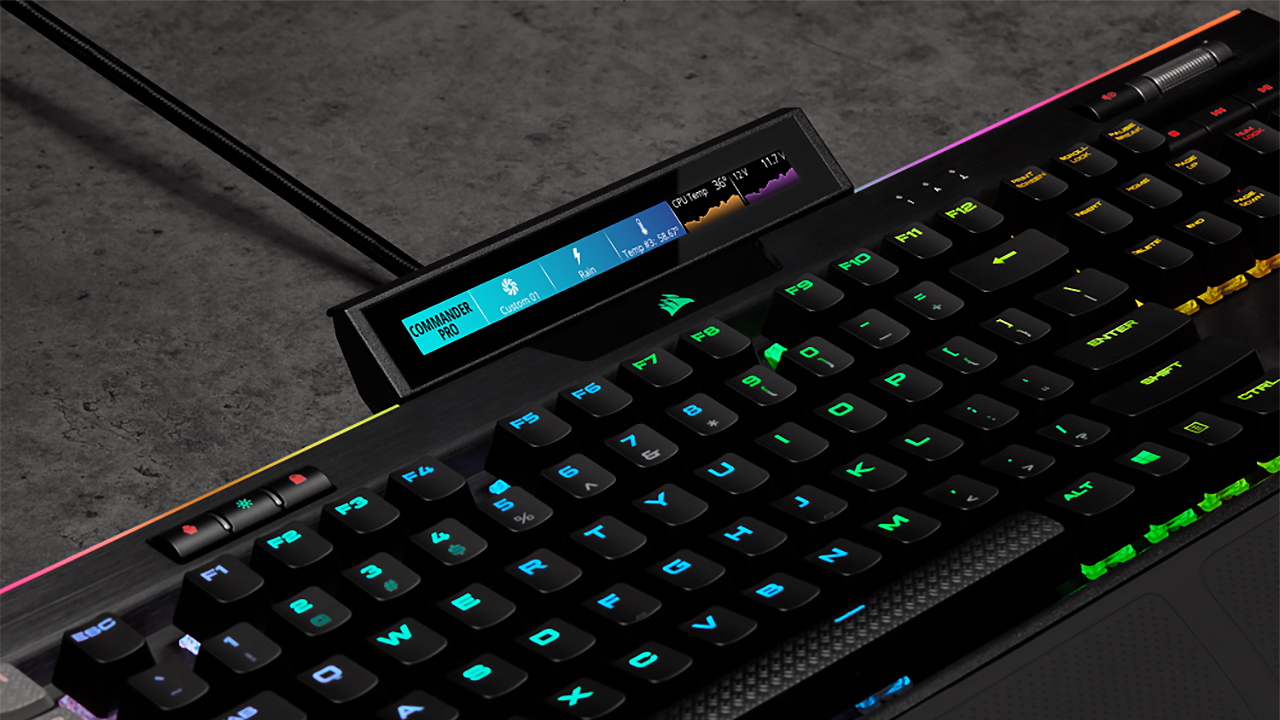 Users can program over 200 different screens and use drag-and-drop graphics to personalize the iCUE NExus to their liking. Pre-programmed screens are also available for certain games such as Tom Clancy's Rainbow Six Siege. Since the device works with Corsair's iCUE software, the iCUE Nexus is also capable of controlling other iCUE-compatible devices such as mice, keyboards, headsets, and more.
The Corsair iCUE Nexus is now available online for USD 99.99 and is backed by Corsair's two-year warranty, worldwide customer service, and technical support network.