Last year, ASUS unveiled its first ROG PSU, the Thor 1200W, which was targeted at enthusiast gamers who wanted all the bells and whistles for their PSU. This year at Computex 2019, ASUS is expanding its PSU lineup to include its core gaming audience with the announcement of the ROG Strix 650W and 750W PSUs.
The new ROG Strix PSUs features free-flowing fan grille coupled with large heatsinks that draw heat away from the PSUs hottest components. The new PSUs have also inherited the same dual ball-bearing Axial-tech fan design that ASUS has used for their high-end NVIDIA RTX graphics cards to keep cooler and quiter.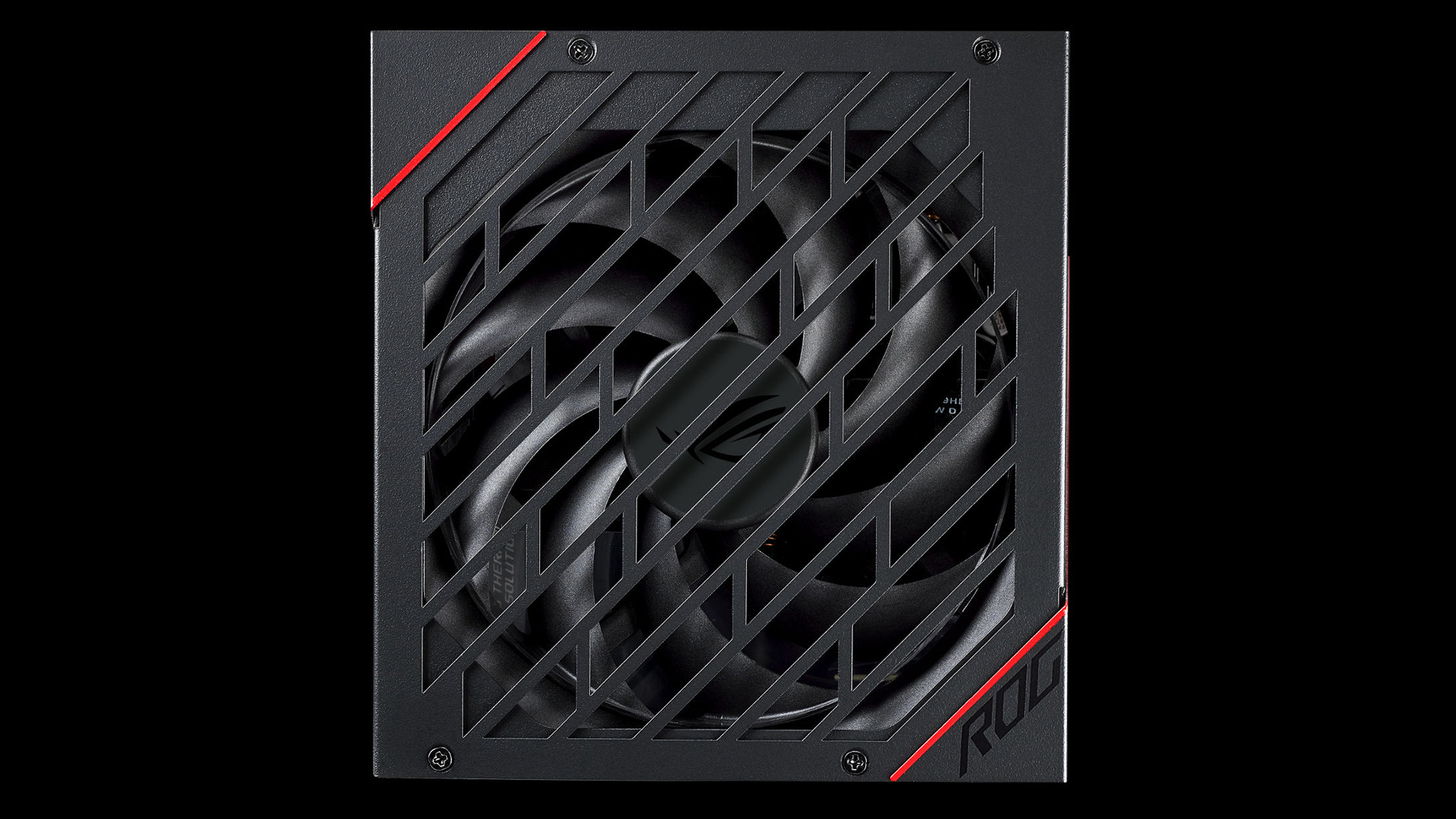 Additionally, the ROG Strix PSU features a 0dB mode that automatically turns off the fan at low loads. Users can enable the feature through a dedicated toggle switch behind the PSU or choose to disable it to keep the air in their PSU flowing.
Other features of the new ROG Strix PSUs include 80 PLUS Gold certification, Japanese-made electrolytic capacitors, a 10 year warranty, and a set of fully modular cables to not only make cable management easy but also decrease clutter for better internal case thermals.
The company has also considered the variety of ways users could potentially install their PSUs into their rigs, due to the large variety of cases available in the market. So ASUS has made the ROG Strix somewhat customizable with the inclusion of several faceplate options as well as magnetized ROG logos.
The new ASUS ROG Strix 650W and 750W PSUs will be available later this year. Information on pricing and availability should be announced closer to release.