Chimeraland publisher Level Infinite has announced that it has opened pre-registrations for the upcoming open-world MMO game that's currently scheduled for release on PC, Android, and iOS sometime in January 2022.
Chimeraland is being developed by PUBG Mobile studio Proxima Beta and is heavily inspired by the "Classic of Mountains and Seas," a piece of classic Chinese literature, as such it features a variety of mythological beasts and monsters based on the writings in the text. Players will be able to battle, tame, and evolve these creatures into Chimeras that will feature unique characteristics, shapes, and abilities. The system allows for a massive number of potential Chimera combinations.
Players will also be able to explore the game's spherical world consisting of over 4,000 square kilometers of land, seas, and oceans. There will be four continents in the game along with a second planet called Night Sky. Chimeraland will also feature dozens of playable races, character customization, multiple weapon types, base and home building, PVE and PVP content, and more.
Those who pre-register for the game will be rewarded with a number of Cowries (the game's in-game currency), Legendary Pills, and a Pet Egg, which they will receive when the game launches next year. There are also pre-registration rewards based on the total number of players who pre-register before the game releases.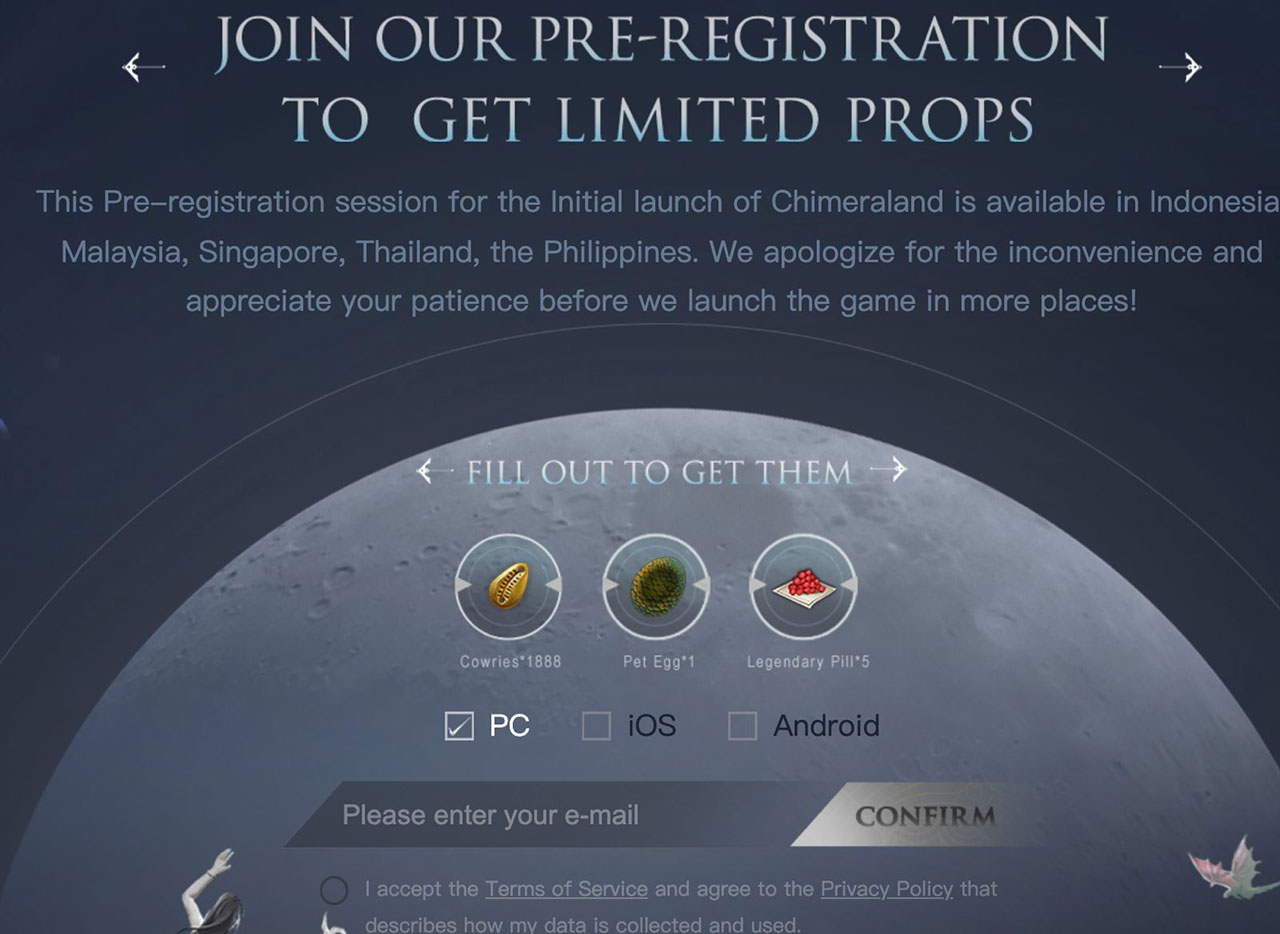 More information on Chimeraland and the pre-registration event can be found on the official website.