ASUS Republic of Gamers has officially launched its new line-up ROG and TUF gaming laptops, which are now powered by Intel's latest 8th generation Coffee Lake processors and NVIDIA GTX graphics cards.
The new line of gaming laptops include all-new models as well as refreshed models. The all-new models include the ROG Zephyrus M and the new ASUS TUF Gaming FX504 series while the refreshed models include the ROG G703 Chimera, Zephyrus GX501, and Strix GL503/GL703.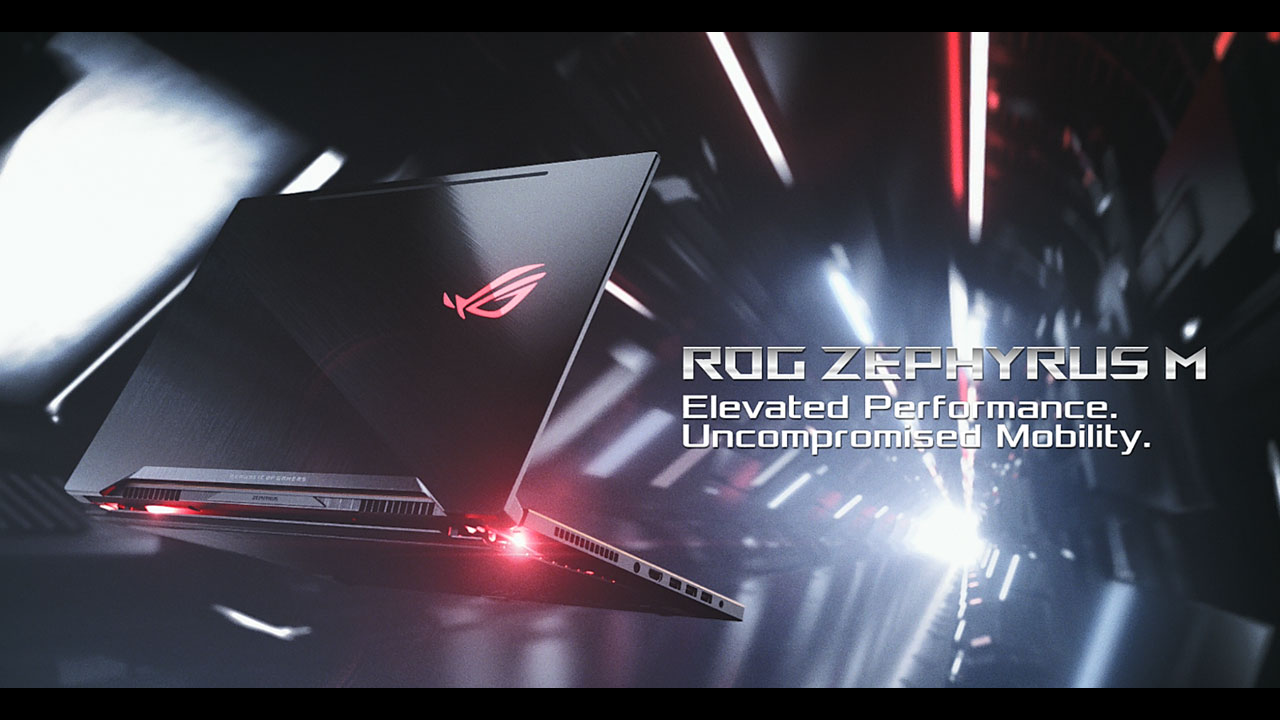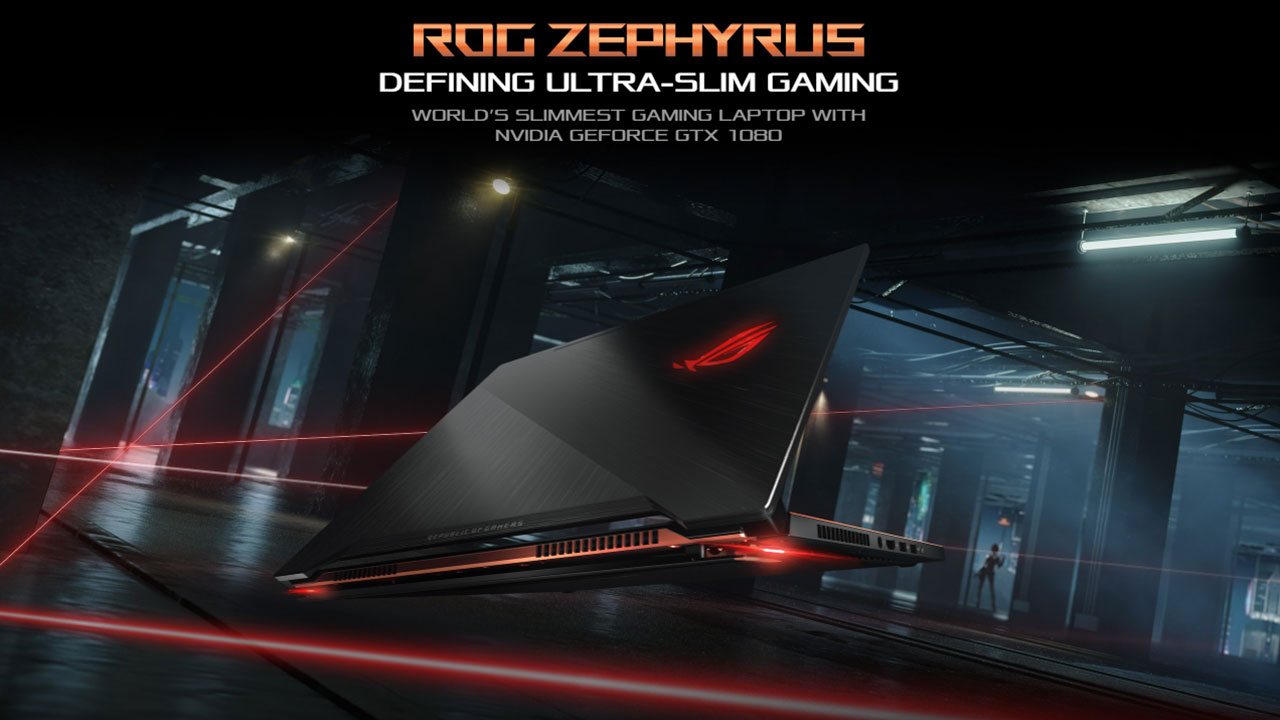 Along with the latest 8th generation Intel Core procesors, which range from the high-end Core i9-8950 hexa-core to the mid-range i5-8300 quad-core, the new gaming laptops are also equipped with either 120hz or 144hz display panels across the board.
The all-new ROG Zephyrus M now features a centrally placed keyboard and touch pad. The Zephyrus M is also said to have thrice the battery life of its predecessor. The Zeyphyrus M also features an HDMI 2.0 port, a USB Type-C port with Thunderbolt, multiple USB 3.1 Type-A ports, and a audio combo jack.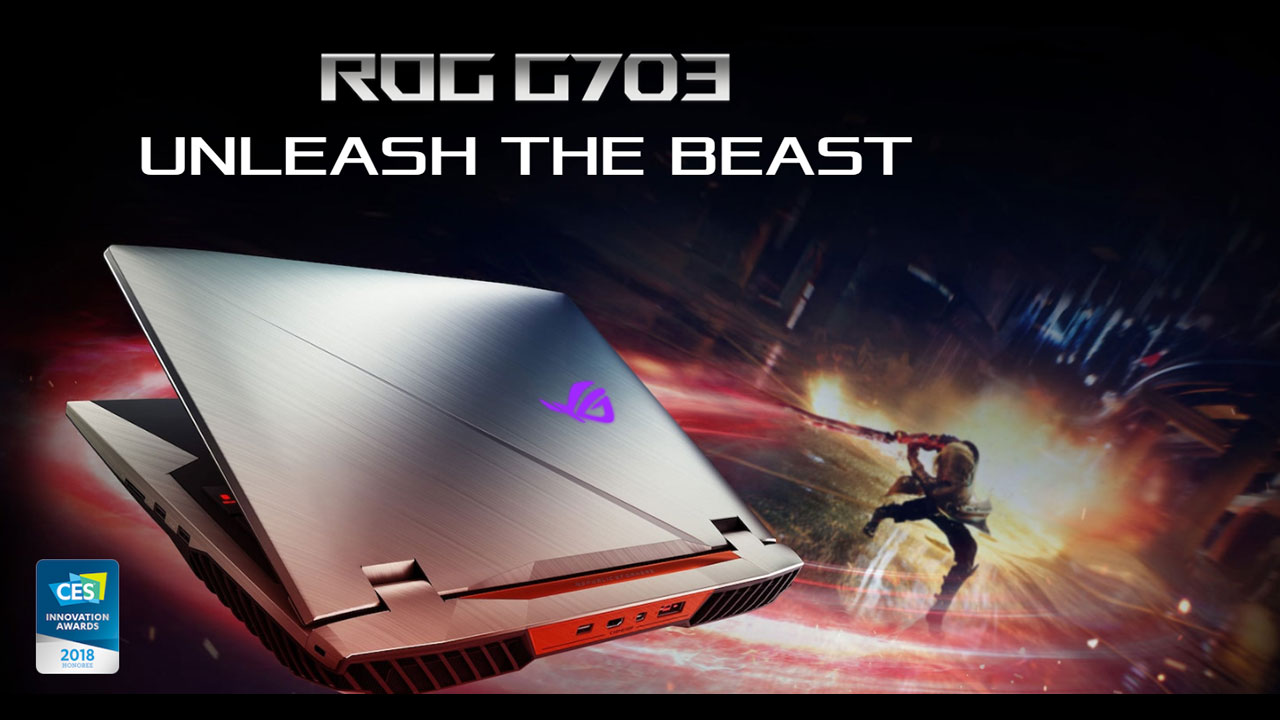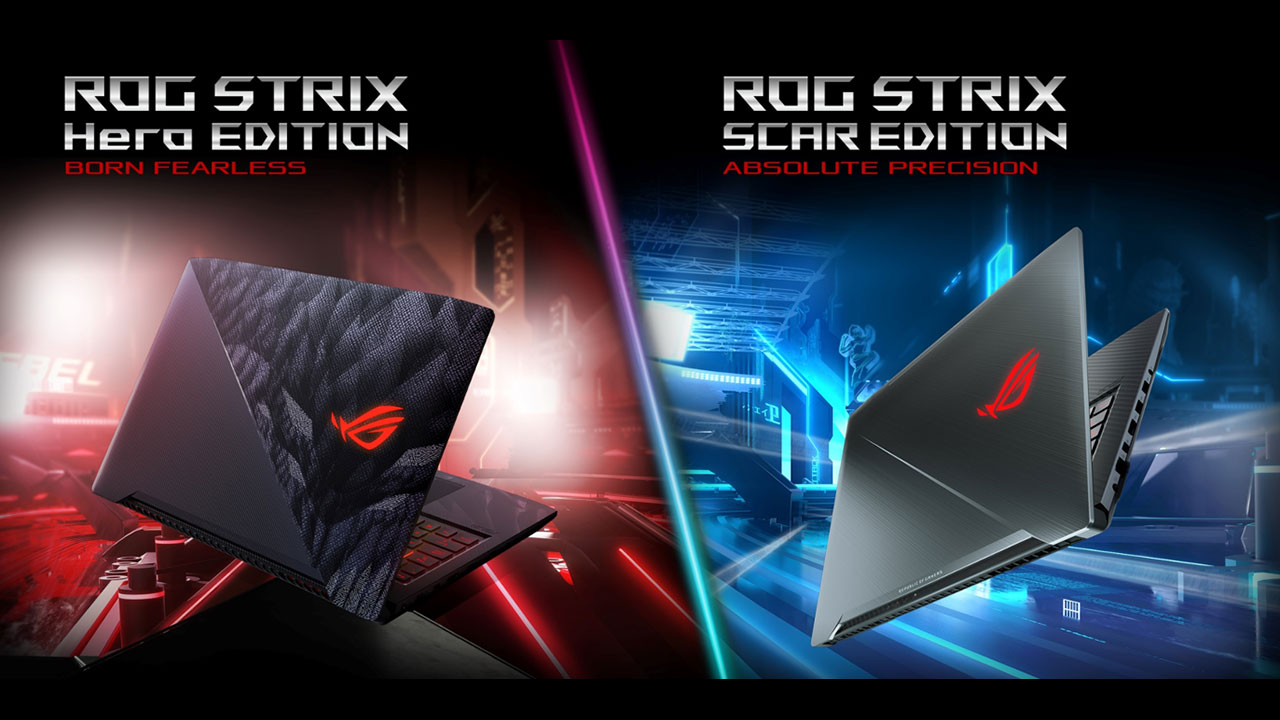 As for the TUF (The Ultimate Force) Gaming FX504 series, it comes in an all-new design which features sharp edges "inspired by stealth crafts." The new FX504 now features the same anti-dust thermal tunnels and dual 12-volt fans found in the ROG GL Strix series. It also makes use of the company's HyperCool technology which combines the previously mentioned anti-dust thermal tunnels with Fan Overboost, all for better cooling.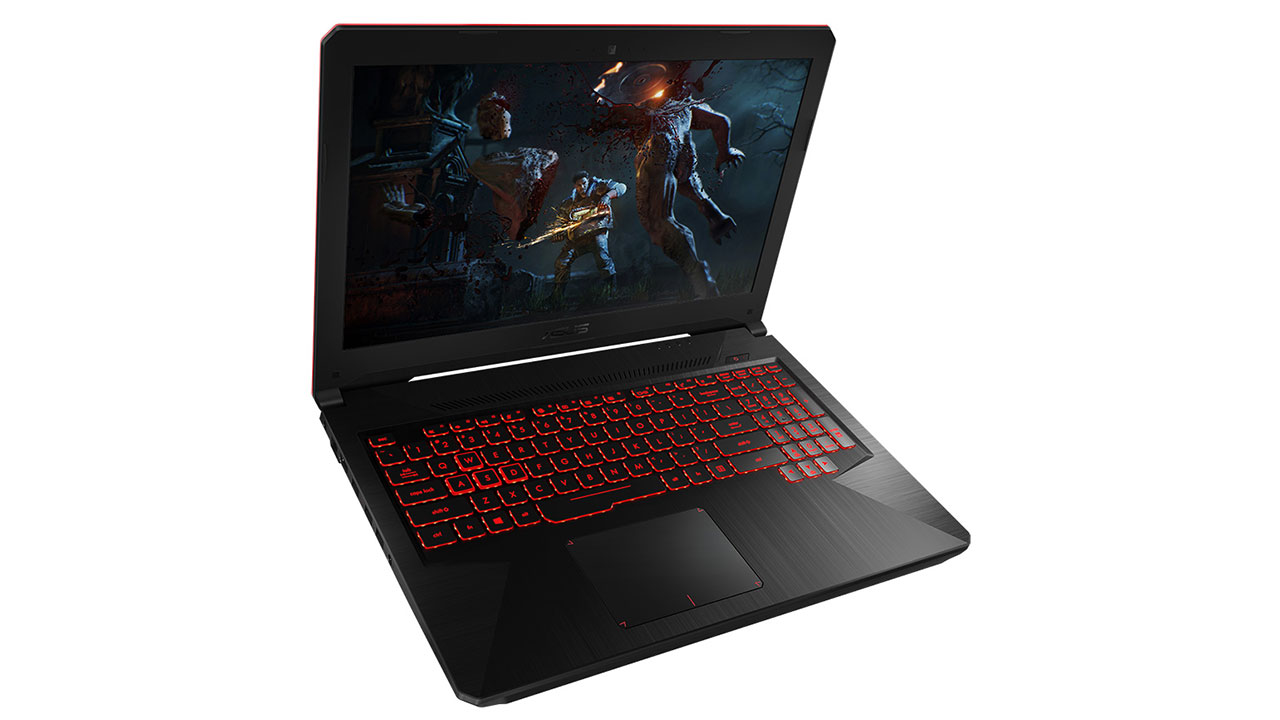 While the prices of the new ROG Zephyrus, Zephyrus M, Strix GL503/GL703, and TUF Gaming FX504 series models have been announced, the prices for the new ROG G703 Chimera will be announced closer to launch. Details on the specifications and prices of the new gaming laptops can be found below: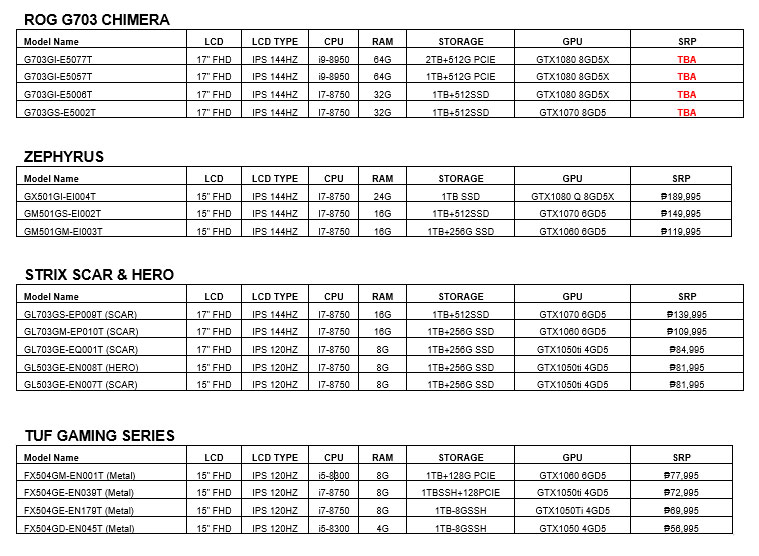 The new range of gaming laptops will be available in the market starting April 17, 2018, and may be purchased via ASUS and ROG concept stores nationwide as well as through partner ROG resellers. The new models will also be available via the company's new online concept store on Lazada.com.