Garena and Tencent Games have officially announced that the Arena of Valor World Cup 2019 will be held in Da Nang, Vietnam, sometime from the end of June to the middle of July and will feature a prize pool of USD 500,000.
The 12 teams from 9 regions that will be competing at the AWC 2019 have also been announced. These include Chinese Taipei, Thailand, Vietnam, Indonesia, Singapore/Malaysia/Philippines, Korea, America/Europe, Mainland China, and Japan.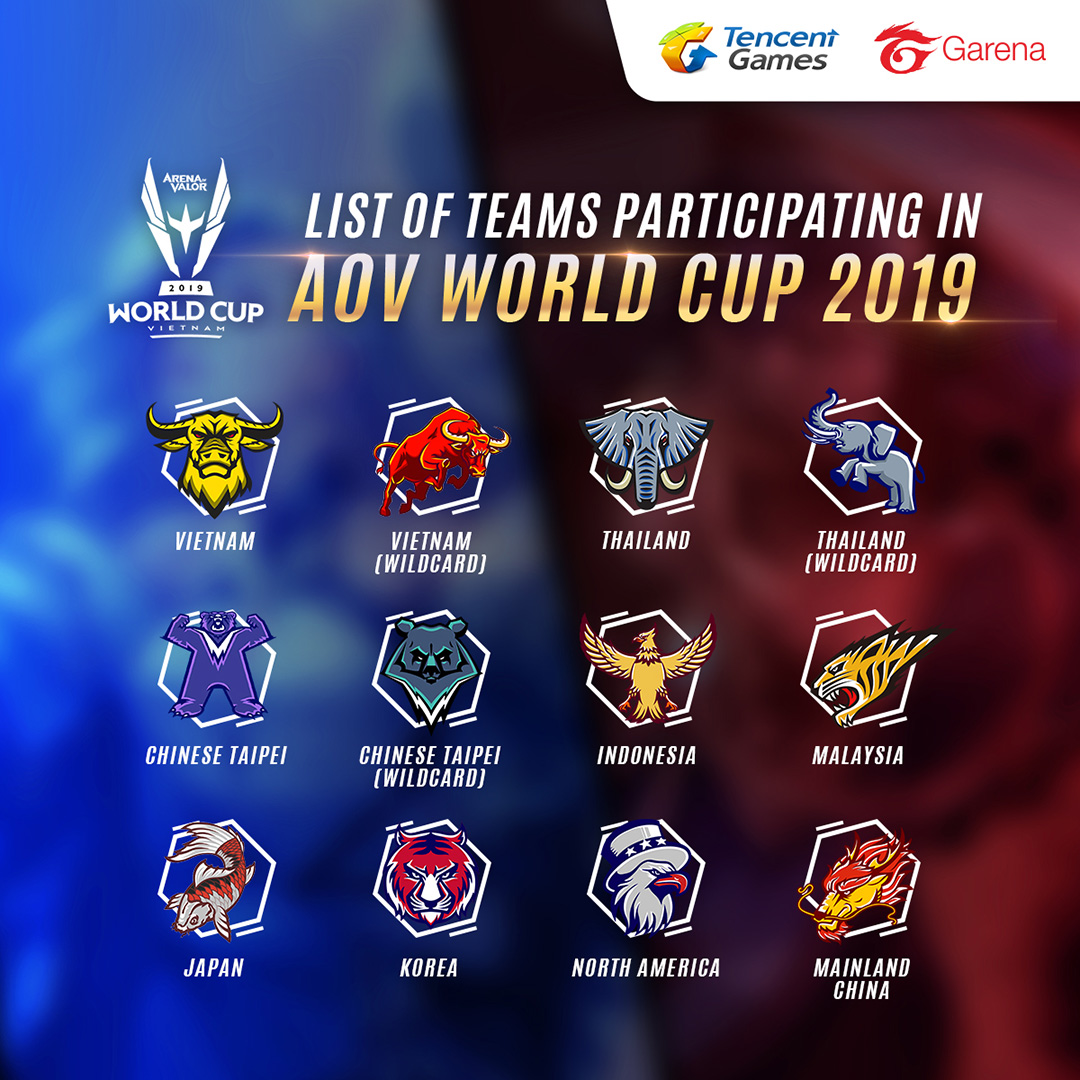 Each of the regions are represented by one team except for Chinese Taipei, Thailand, and Vietnam which each have two teams in the tournament due to qualifying through Wildcard events.
The distribution of the aforementioned USD 500,000 prize pool has also been revealed, with the champion taking the lion's share of the amount at USD 200,000. You can check out the breakdown of the prize pool below: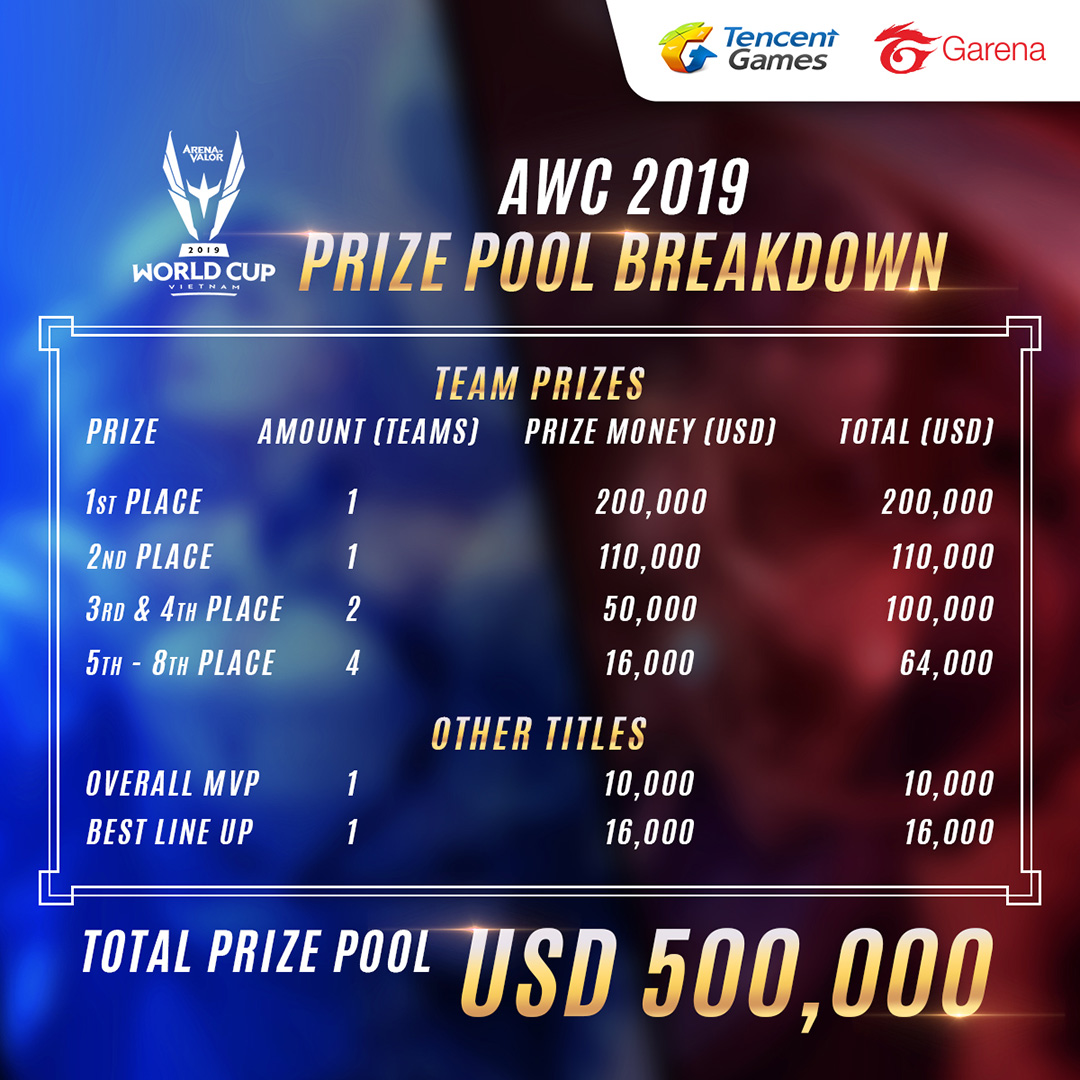 AWC 2019 is set to be more exciting as it introduces the new "Global Ban Pick" mode, which prevents teams from using the same hero more than once during the same match. The new rule will force teams to diversify and expand their hero pools and will make games more unpredictable.