Pokemon GO is taking the entire world by storm. It has put one of the oldest running video game franchises back in the limelight, to the excitement of old and new fans alike. Everyone from kids to adults are playing Pokemon GO and it doesn't look like the hype for the game will end anytime soon especially since the developers, Niantic Labs, have a whole lot of things planned for the game.
In Pokemon GO, players have access to a slew of items including Poke Balls, Lure Modules, Incense, Eggs, Potions, and more. While many of these items can be obtained by leveling up or through the game's many PokeStops, some of the items can also be purchased through the game's Shop via PokeCoins which can purchased with real money.
Purchasing PokeCoins is really easy if you have a credit or debit card and one of the most convenient ones available right now is Globe's new GCash MasterCard. Globe sent us our own GCash MasterCard so we decided to load it up and try it out with Pokemon GO and it was a pretty easy process. So we've made this guide to help you get your own GCash MasterCard which could help you with your Pokemon GO journey.

Register a GCash Account
First off, you're going to need to get yourself a GCash account which you'll be connecting your GCash MasterCard to. You can sign up for a GCash account in either of two ways – through your Globe SIM menu or the GCash app available on the App Store or Google Play.
For the Globe SIM menu method, dial *143# on your phone and wait for the SIM menu to come up. You can then select GCash from the menu and select Register after that. It will then ask you to enter your personal information to create your account.
As for the GCash App method, start by downloading the app from your respective app store. Once you've downloaded and installed the app, you can then open it and select Register. It will then ask you to enter your personal information to create your account.
More information on GCash and registering an account can be found here.
After you register your GCash account, you'll need to go through Globe's KYC (Know Your Customer) registration process which will require you to visit any authorized GCash KYC outlets, present a valid ID, fill up the KYC form, and get your picture taken so you can unlock all the features of using GCash including the GCash MasterCard. More information on Globe's KYC registration can be found here.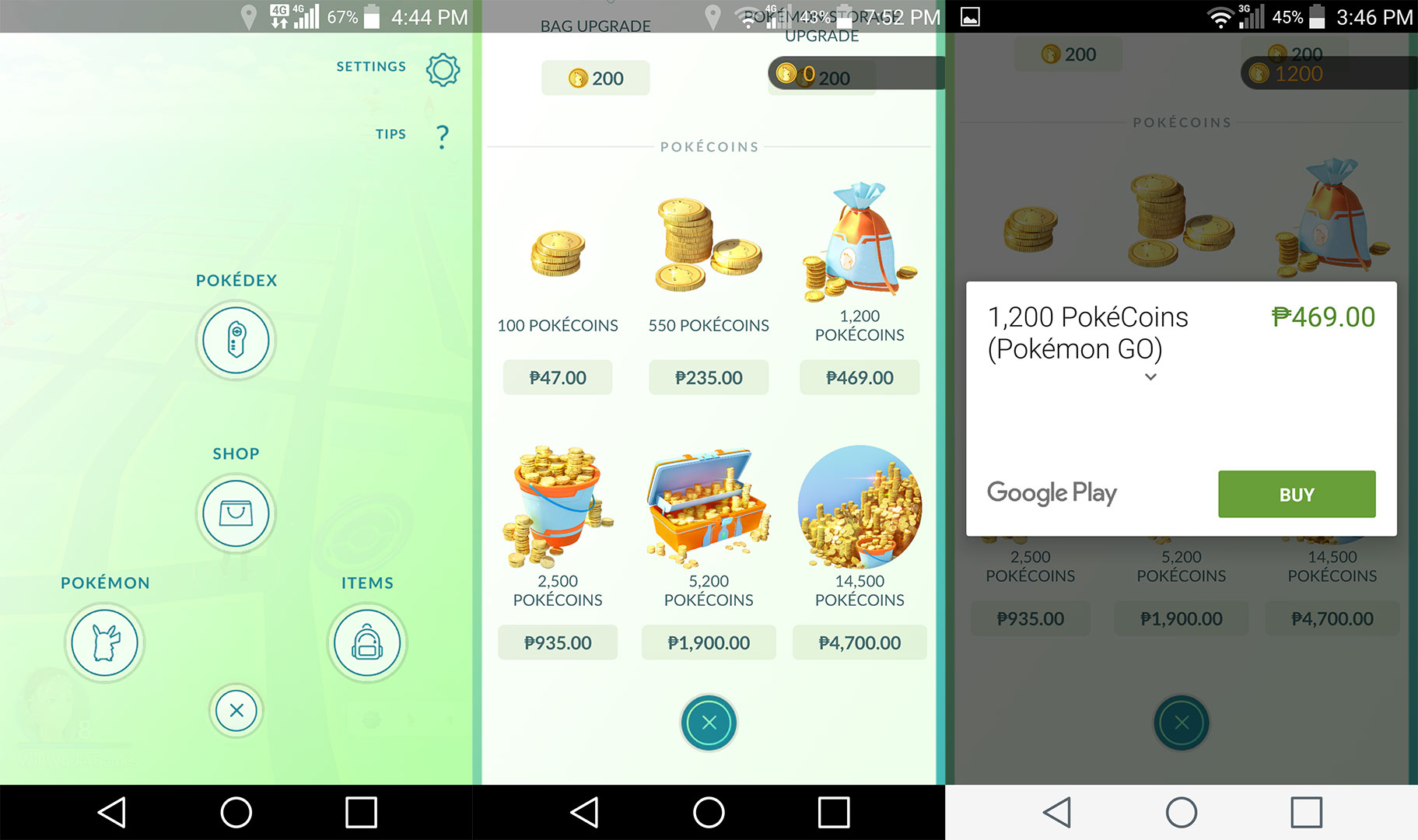 Register and Get a GCash MasterCard
Once you've registered a GCash account, you'll then be able to apply for a GCash MasterCard. You can apply and get a GCash MasterCard either at any participating Globe Store or one of Globe's GCash MasterCard caravans happening all over the country until August 31. Check this page for the full list of participating Globe stores and caravan locations.
Once you've applied and obtained your GCash MasterCard, you'll need to activate and connect it to your GCach account by dialing *143# on your phone to activate the SIM menu; choosing GCash and Activate Card; and entering your 16-digit card number, three-digit DVD code, and card expiry date. You'll receive a confirmation SMS once your card has been connected and activated.
Now that you have your GCash MasterCard connected to your GCash account, you can load up your GCash Wallet at any GCash Outlet or transfer funds from your bank account to your GCash Wallet through any Bancnet ATM machine.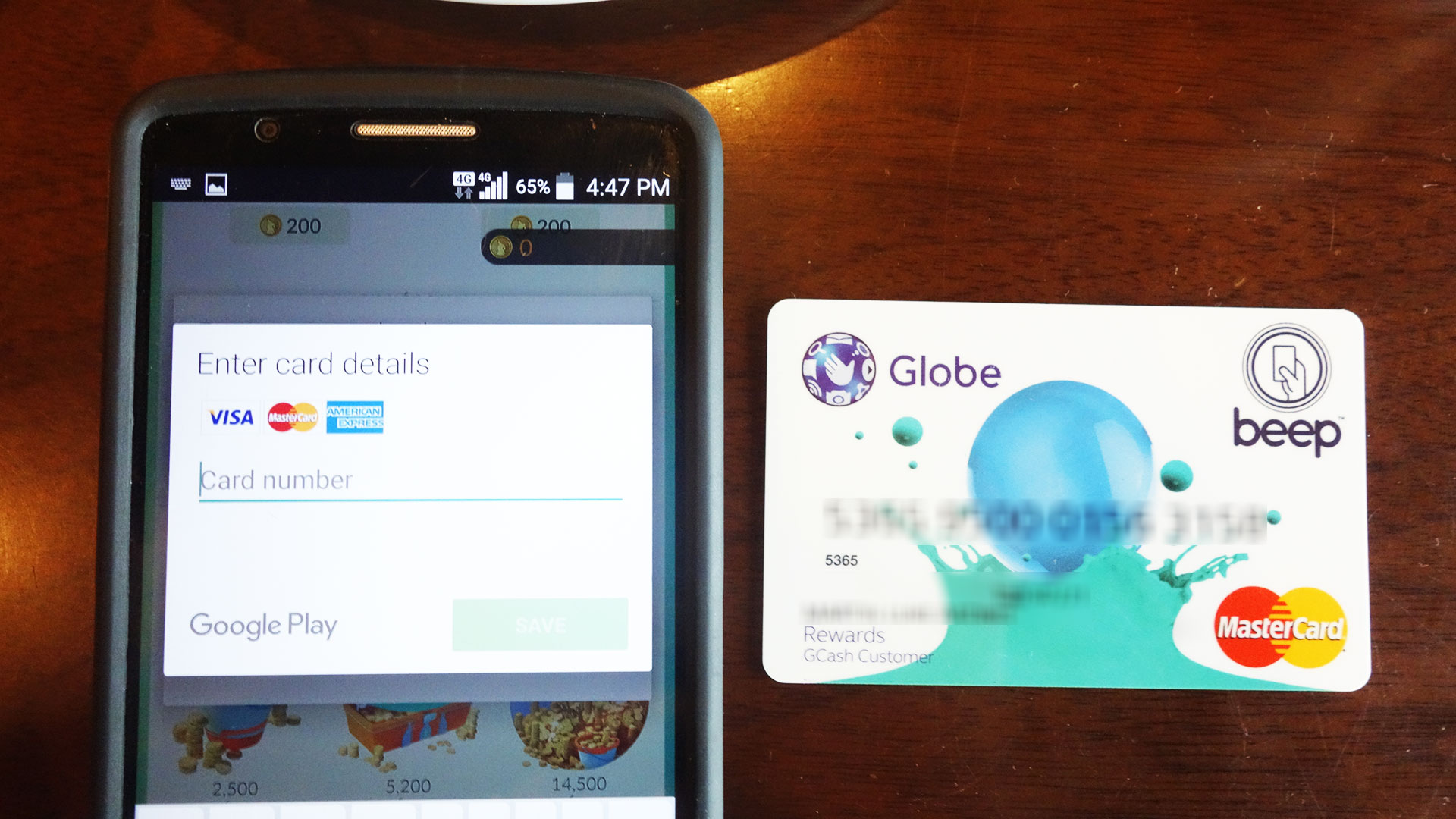 Buy PokeCoins
Once you've loaded up your GCash Wallet, you can start buying PokeCoins which you can use to buy more Poke Balls, Lure Modules, Incense, Lucky Eggs, and more. Just open up Pokemon GO, go to the in-game shop, scrolling down to the section where you can purchase Pokecoins, and choosing how many coins you'd like to buy. Currently, you can purchase Pokecoins in several amounts/denominations including 100, 550, 1,200, 2,500, 5200, and 14,500 Pokecoins.
Once you've chosen the amount of coins you'd like to buy, just select it and the purchase dialog will come up depending on whether you're on iOS or Android. You'll then need to add your GCash MasterCard as a payment method and input the personal information you used for your card. If the information you put in is correct then the payment will go through and you'll receive your Pokecoins which you can then use to buy all the things you need to help you catch Pokemon.
Just as a note, you may encounter an issue wherein Google Play won't accept your GCash MasterCard with the error 'Correct this card info or choose another card'. If you encounter this problem, you can try and contact Google Support through here and they can help you fix the issue.