The open beta of the Naruto: Slugfest mobile game has begun and is available for both iOS and Android, according to an announcement by publisher Cubinet Interactive. Those residing in Indonesia, Thailand, Singapore, Malaysia, Philippines, Cambodia, Laos, Myanmar, Brunei, Timor-Leste, India, and Australia, will now be able to download and access the game's open beta.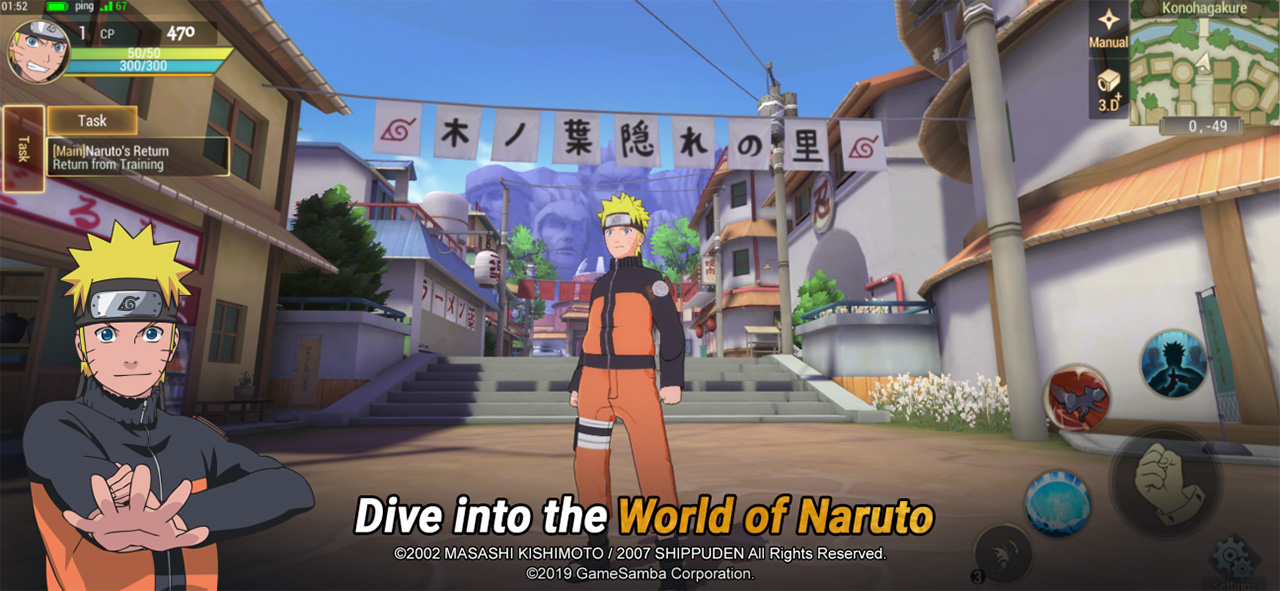 The open-world 3D action MMORPG based on the massively popular anime series will feature the story of Naruto Shippuden beginning at the point when Naruto returns to Konoha Village after his two-year long training with the Legendary Sannin Jiraiya.
Players will be able to choose between four unique classes and a slew of Ninjutsu skills to begin their own ninja story. They will be able to go on quests and missions as well as take on smaller tasks, all to increase their experience and ninja rank.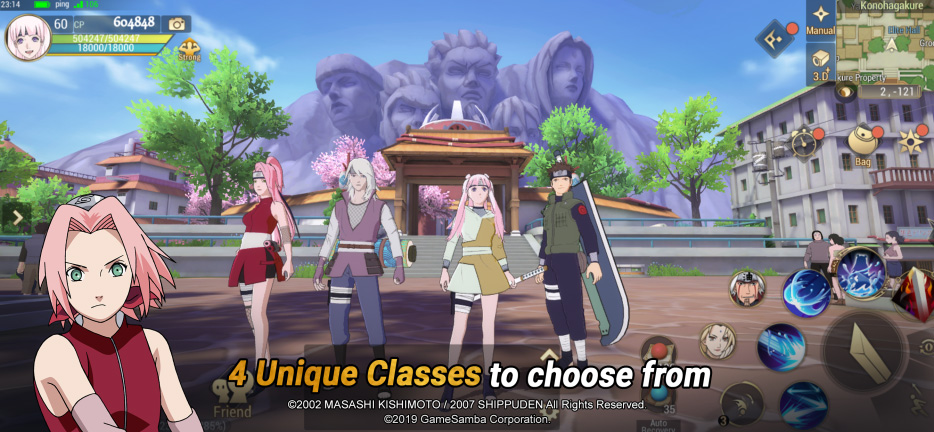 Here are the four character classes players will be able to choose from at the start of the game:
Earth Keeper – Melee class that is equipped with High Defense attributes. Specializes in Earth Style technique that deals massive AOE damages to enemies.
Blazing Lotus – Range type that specializes in Fire Style techniques. Aside from dealing massive damage to enemies, her abilities allow her to support allies.
Thunder Assassin – A medium-range class that can use both Water Style and Lightning Style techniques. This grants her high mobility or stealth, depending on her play style.
Wind Shooter – A long range type that specializes in using Wind Style techniques. This allows him to deal massive damage from afar while maintaining safe distance between him and the enemies.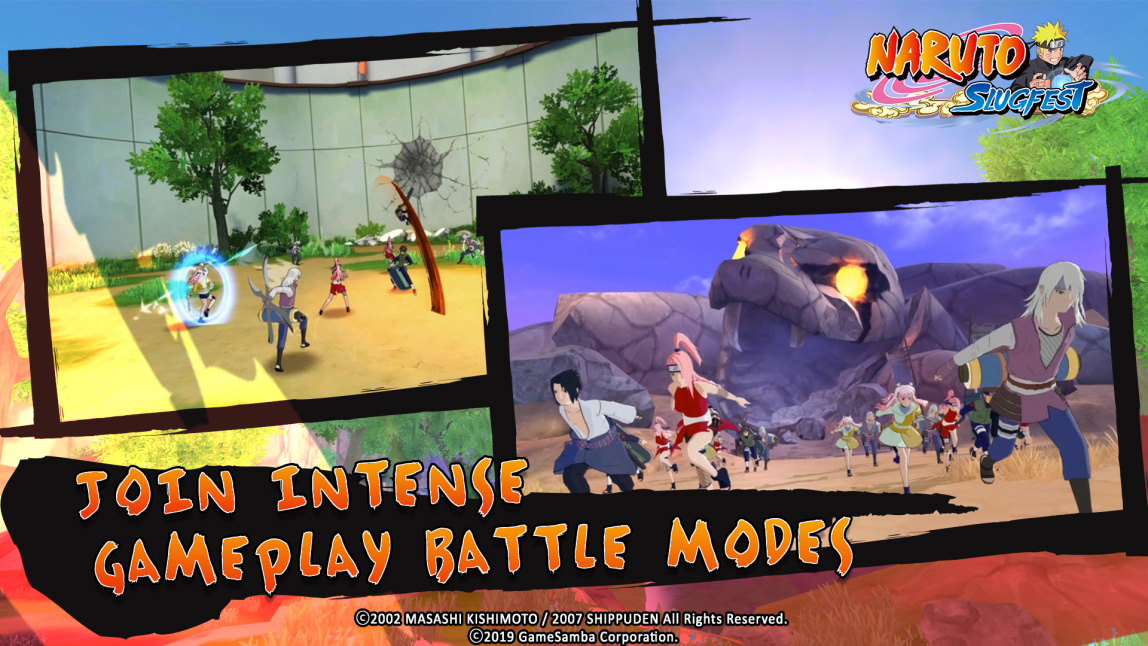 There will several gameplay modes for players to try out, including solo quests, trial challenges, and more. Players will also be able to compete in PVP matches from 1v1 sparring to clan matches of up to 40 people. Other activities players can experience in Naruto: Slugfest include mining, making herbs, tailoring, gem processing, and farming, among others. There will also be a clan system, apprenticeship system, family system, marriage system, team quests, multiplayer instances, and more.
Naruto: Slugfest is now available for download on the Google Play Store and Apple App Store.