Sword Art Online Alicization Lycoris is scheduled for release in less than a month and publisher Bandai Namco Entertainment has confirmed the appearance of some of the franchise's most iconic characters in the game's latest trailer. Four of the franchise's recurring heroines, Sinon, Leafa, Silica, and Lisbeth, will be included in Alicization Lycoris and will be available for players to add to their party.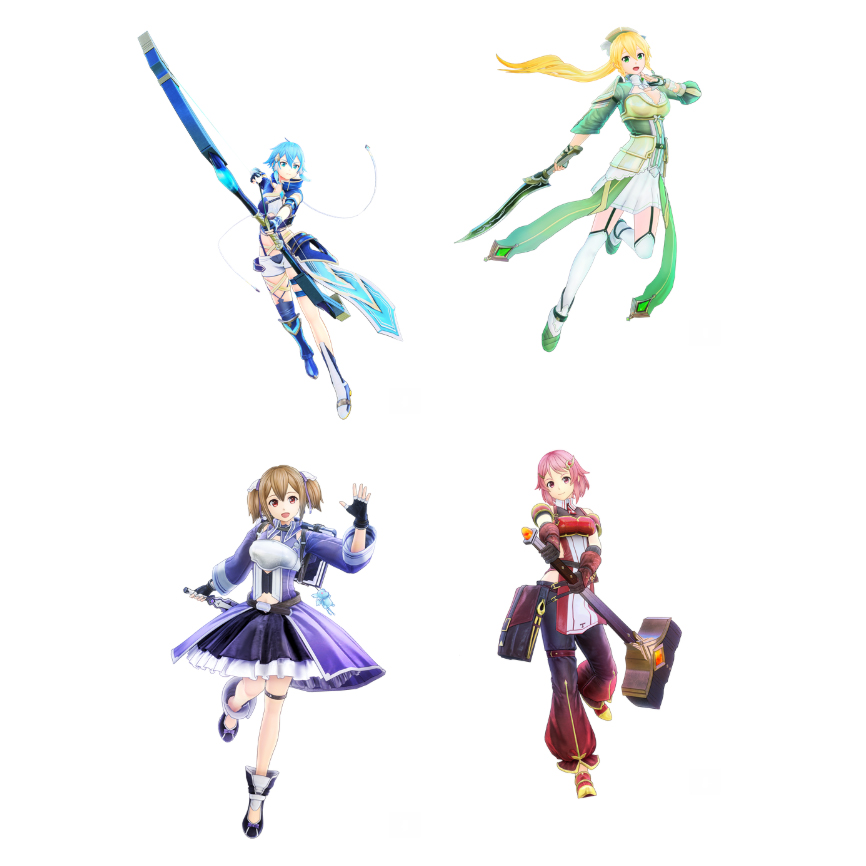 While the latest trailer only gives us a short glimpse of the four characters in the game with their Alicization arc avatars, Bandai Namco has also released new character art for them. The latest trailer also gives us a glimpse into the game's story, which follows the anime's Alicization arc but also adds a brand-new Alicization Lycoris storyline creative exclusively for the game. The trailer also showcases the game's theme song, Scarlet by ReoNa,
Sword Art Online Alicization Lycoris is set for release on July 10, 2020, for the PlayStation 4, Xbox One, and PC via Steam.