PlayPark has launched the pre-registration website of Black Moon, its latest mobile action RPG that will be coming to Thailand, Singapore, Malaysia, and the Philippines. Interested players can sign up at the pre-registration website and contribute to the milestone campaign that can unlock more rewards for the game's official launch.
Players can receive a total of 15 Weapon Tickets and 700 Dark Crystals if the goal of 500,000 pre-registrations is achieved. Dark Crystals are used to upgrade characters and weapons while Weapon Tickets are the currency used to pull weapons from the Weapon Supply banner.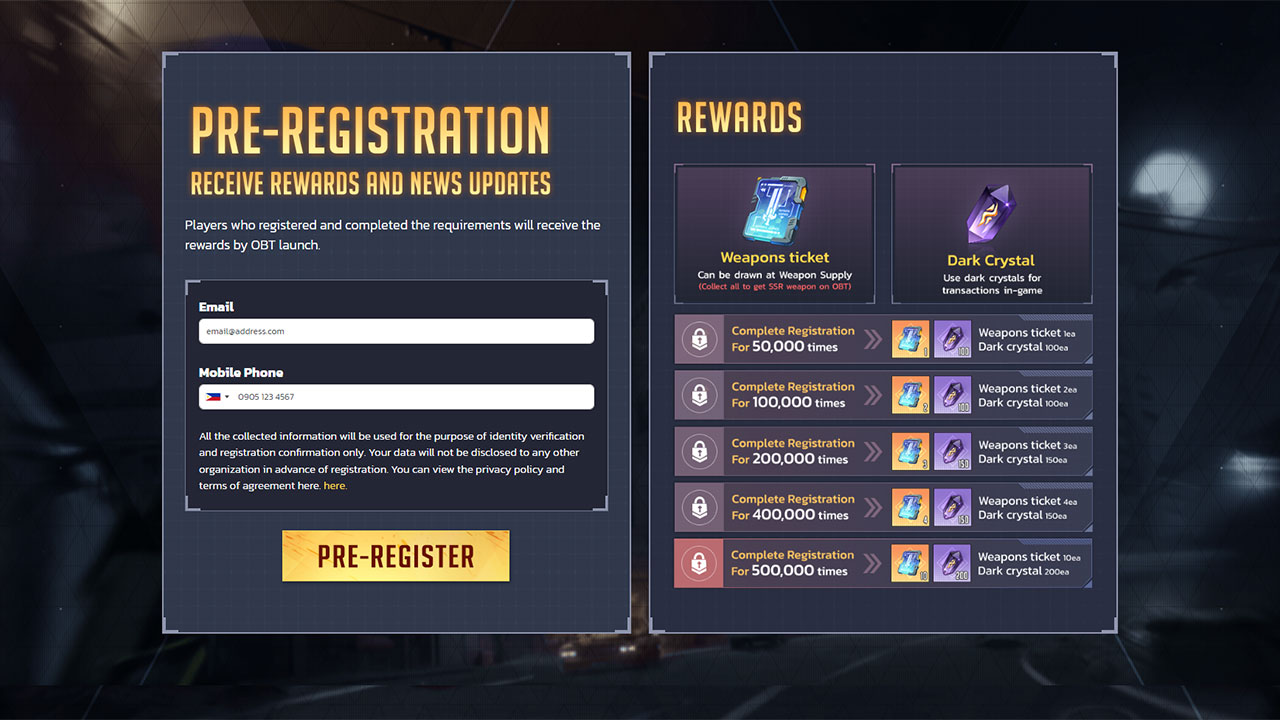 Apart from the pre-registration milestone campaign, PlayPark also plans to host more activities where players can receive more Weapon Tickets and Dark Crystals.
PlayPark has also released a new teaser trailer for Black Moon that gives us a small glimpse of the game's characters and narrative.
More information on Black Moon can be found on the official website as well as the official Facebook group. You can pre-register for Black Moon here.