Square Enix has officially announced today that Lightning Returns: Final Fantasy XIII, the final chapter and conclusion of the epic Final Fantasy XIII trilogy is finally hitting PCs next month on December 10 through Steam and other digital platforms.
Lightning Returns: Final Fantasy XIII was originally launched on the Playstation 3 and Xbox 360 in late 2013 in Japan and early 2014 to the rest of the world. The PC version of Lightning Returns: Final Fantasy XIII includes all the DLC content from the console version save for one. The included DLC include the Japanese voice-overs as well as the various costumes, shields, and weapons. The only DLC that won't be included on the PC version will be the FFVII Aerith Costume DLC.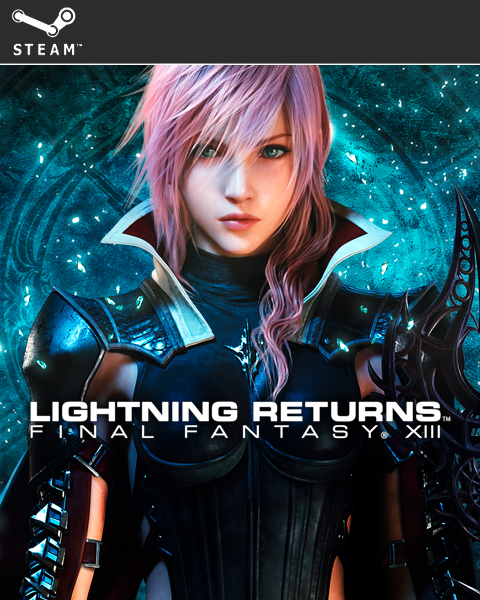 The story of Lightning Returns takes place 500 years after the end of the second game in the series, XIII-2, and takes players on the final journey in the Final Fantasy XIII series where they take control of the series' iconic heroic, Lightning, as she tries to save the people from the end of the world. The game feature four new areas to explore in the world of Nova Chrysalia and will also feature the return of the series' other iconic characters including Serah, Hope, Snow, Noel, Sazh, Vanille, Fang, Caius, and Yeul.
With Lightning Returns, Square Enix has developed an all new combat system, called the Style-Change Active Time Battle system, that uses the best traits of the Active Time Battle system of the previous two games as well as the dressphere system from the second game. Lightning will be able to change her equipment which include an array of weapons and outfits which will give her access to different actions and abilities depending on the chosen garb.
As previously mentioned, Lightning Returns: Final Fantasy XIII will arrive on PC on December 10, 2015, and will be priced at around $17 or Php800. Additionally, those who plan to purchase the game through Steam can get a 10% discount for purchasing the game within its first week of launch. The two previous entries in the series, FINAL FANTASY XIII and FINAL FANTASY XIII-2, are currently available on Steam.