Intel has finally launched its highly-anticipated 11th generation Core S-series desktop processors, with the new flagship Core i9-11900K leading the new product stack. The new processors are built on the new Cypress Cove architecture and feature up to a 19% IPC (instructions per cycle) improvement over the previous generation as well as Intel's latest Xe graphic architecture.
The first model in the new line of desktop processors is the Intel Core i9-11900 K, which features clock speeds of up to 5.3GHz, eight cores, 16 threads, and 16 MB of Intel Smart Cache. The new processor also now supports RAM with memory speeds of up to 3200MHz.
Here are some of the key features and improvements of the new 11th generation Intel Core S-series desktop processors:
Up to 19% gen-over-gen IPC performance improvement.
Up to 50% better integrated graphics performance with Intel UHD graphics featuring Intel Xe graphics architecture.3
Intel Deep Learning Boost and Vector Neural Network Instructions support? to accelerate artificial intelligence (AI) inference — vastly improving performance for deep learning workloads.
Enhanced overclocking tools and features for flexible overclocking and tuning performance and experience.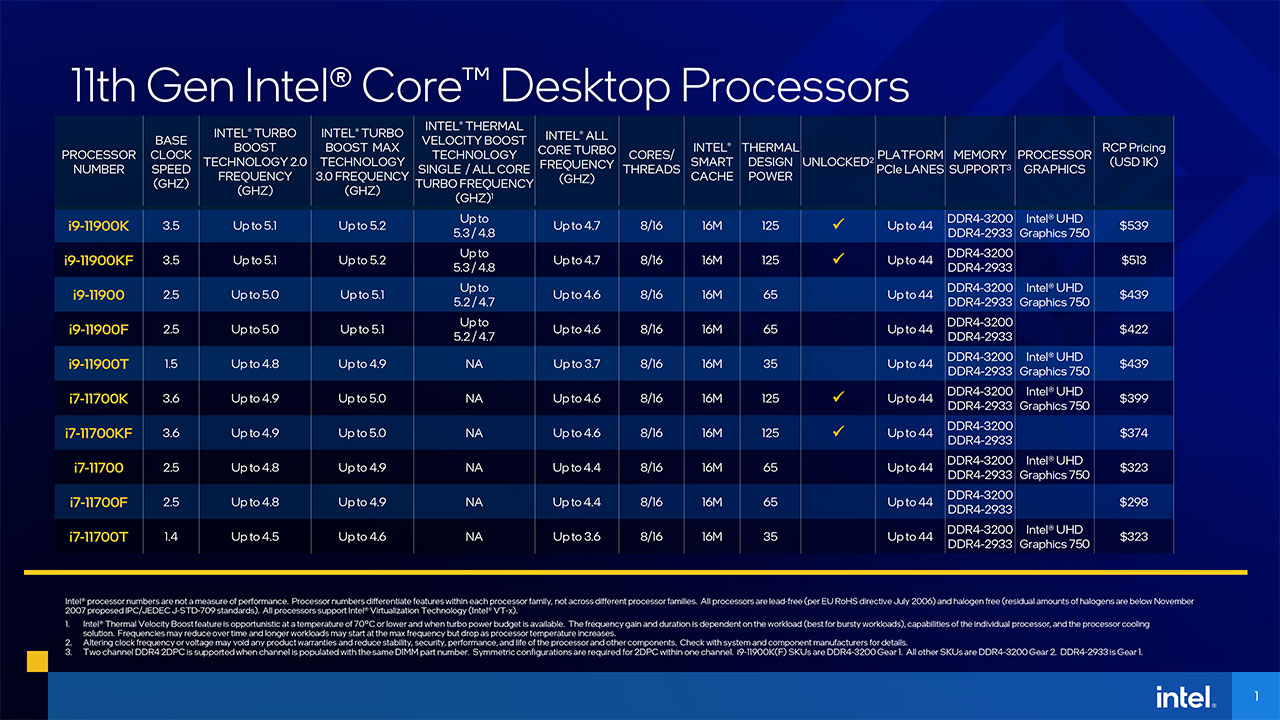 Intel has announced 19 processor variants across its Core i9, Core i7, and Core i5 models, all of which also include unlocked variants as well as variants without integrated graphics or feature a lower TDP. It's likely that not all of the new processor variants will be available for purchase separately and will primarily be reserved for pre-built desktop PCs or similar products.
No information on local availability and pricing on the new 11th generation Intel Core processors have been announced for the Philippines as of yet but more information should be available in the near future.