HyperX has announced that it has been chosen as the official memory partner for the refreshed Acer Predator Orion gaming desktops. According to the announcement, the new high-end gaming desktops from Acer Predator will be equipped with HyperX Fury DDR4 memory.
"HyperX is excited to be the memory partner for Acer Predator Orion gaming desktops, as we are both committed to offering the best products for gamers. HyperX FURY DDR4 works seamlessly with the new desktops. Through the collaboration, we can deliver the ultimate performance to satisfy every gamer's needs," said Larry Gonzales, sales and marketing VP, HyperX.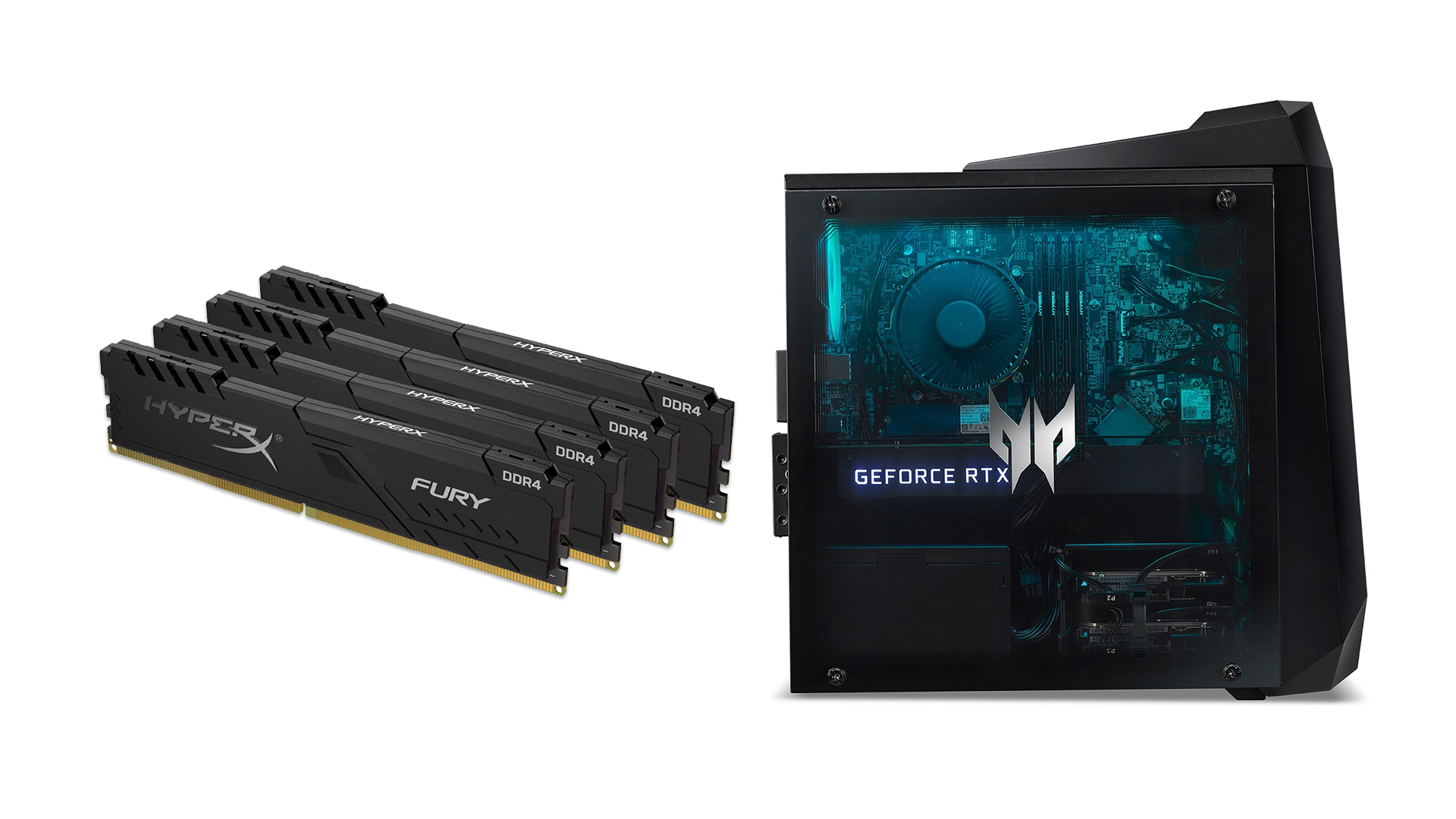 "Acer is dedicated to providing top-notch gaming experiences and we are happy to partner with HyperX to offer innovative and powerful memory solutions for gamers. The optimized systems offer gaming enthusiasts performance advantages for playing games and livestreaming their battles," said Peter Chang, Director of Gaming Product Marketing, Acer Inc.
The new Predator Orion 9000 desktops can be equipped with up to 128GB of HyperX Fury DDR4 3600MHz memory in an eight-channel configuration.
Neither HyperX nor Acer Predator have announced what other memory configurations will be available for the Predator Orion 9000 as well as the other Predator Orion models such as the Predator Orion 3000 and when the refreshed gaming desktops will be available.