Tamiya recently held the 2019 Tamiya Mini 4WD Asia Challenge Manila at the Glorietta Activity Center in Makati City, Philippines. The event, held in partnership with Lil's Hobby Center and The Brickyard, brought racers from over 10 countries to compete for a spot at the Japan Cup.
The competition, which was held from June 20 to 23, saw over 200 racers compete in the event's Stock and Open categories. And after four days of intense preparations, three Filipinos ended up in podium positions in the Open category, while a total of five ended up in the top 5 across the two categories.
Here are the list of top placers from both the Open and Stock competitions:
Open Category
Champion: Melvin Bien Chavez (PH)
1st Runner Up: Alvin John Linchangco (PH)
2nd Runner Up: Darwin Basco (PH)
3rd Runner Up: John Eleazar Fabian (PH)
4th Runner Up: Huh Eunhwan (KR)
Stock Category
Champion: Jackraphan (TH)
1st Runner Up: Ong Chee Lip (MY)
2nd Runner Up: Huttaprom (TH)
3rd Runner Up: Watcharapong (TH)
4th Runner Up: Arie Roque (PH)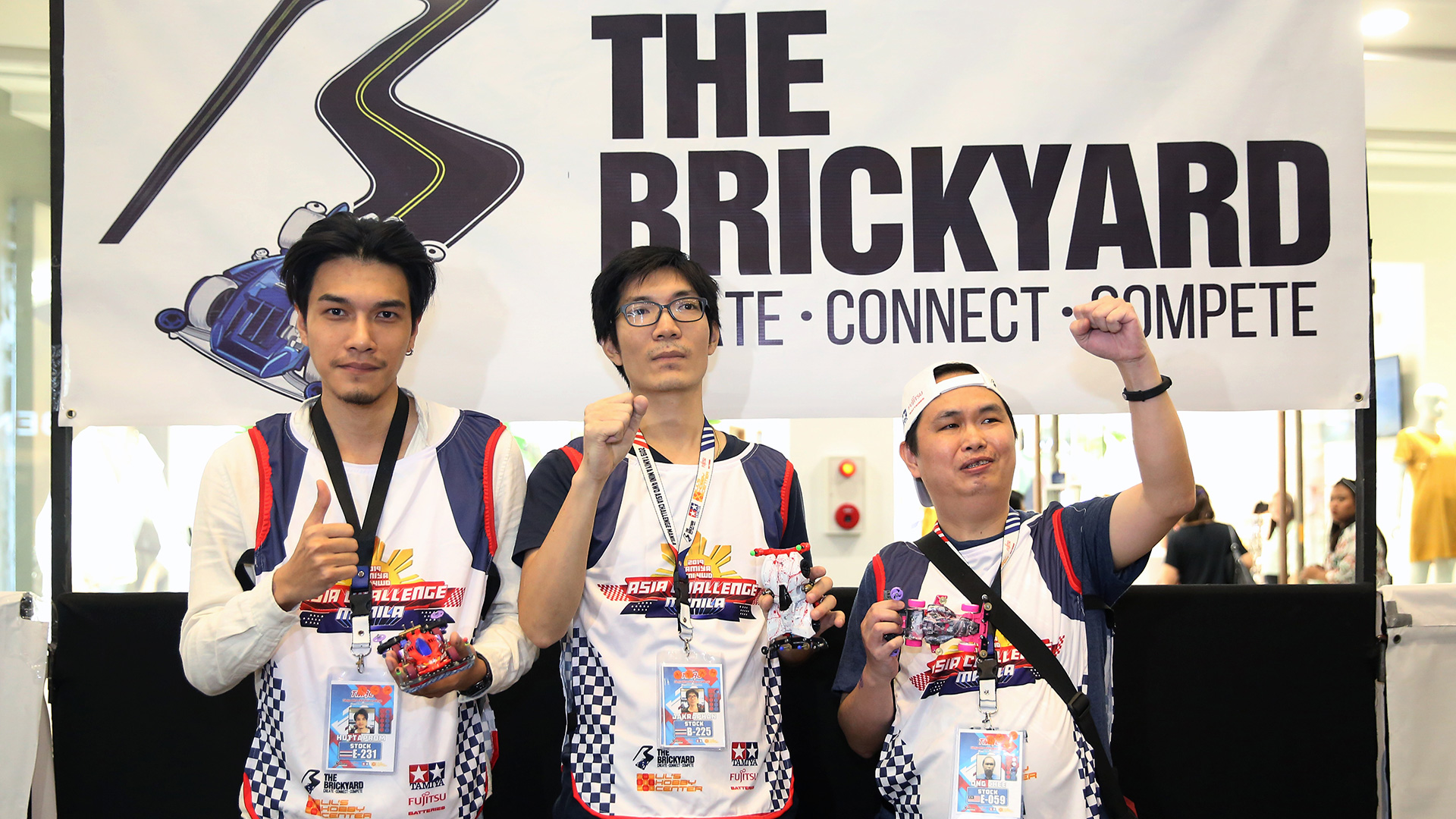 The humongous track used for the competition was flown in from Japan and consisted of a series of straightaways, sharp turns, up and downhill portions, and even sections that were tilted. The track really tested the abilities of the racers to tune their Mini 4WDs for all these challenges.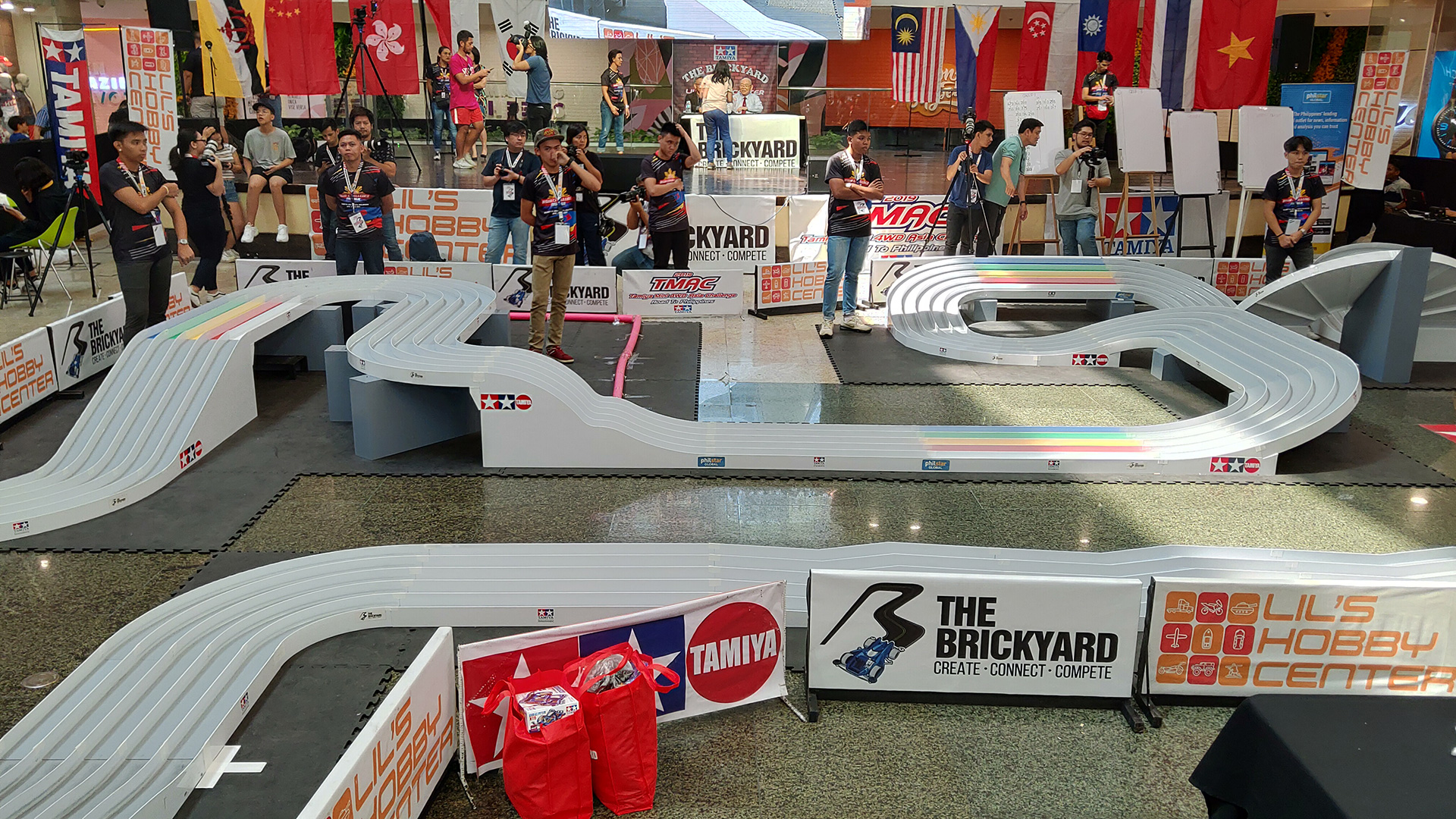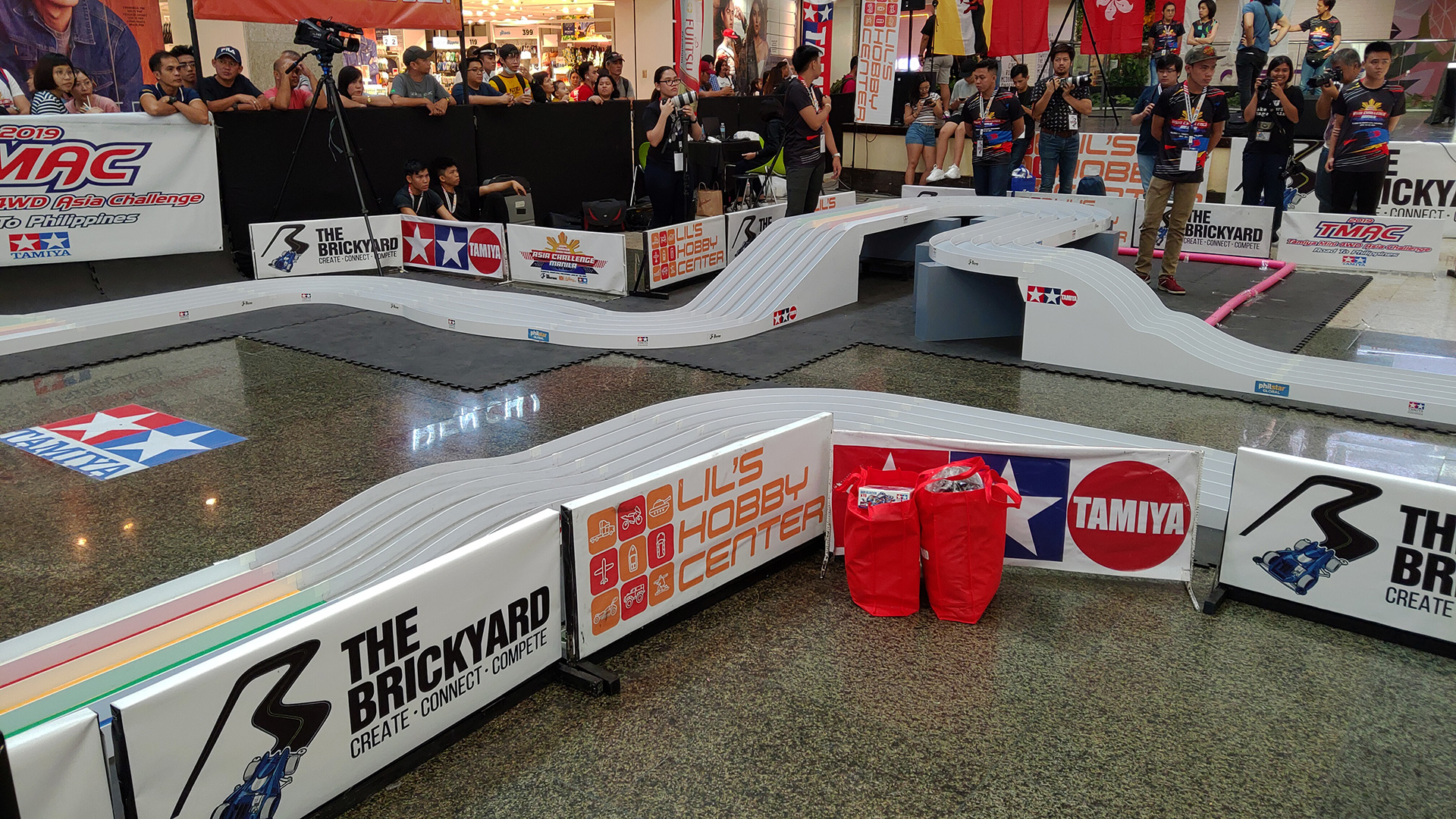 During the press conference on the last day of the event, President and Chairman of Tamiya Incorporated Shunsaku Tamiya, Tamiya Assistant General Manager for International Sales Hironori Hane, and The Brickyard Founder Ferdie Khan answered a few questions from the media and signed several Mini 4WD kits.
When asked about their thoughts on Tamiya Mini 4WD kits now reaching multiple generations of people, such as those who were children back in the '80s and '90s and now their children, Mr. Tamiya said that he thinks it's great that, through Tamiya, families are able to communicate and spend more time together such as fathers and sons and even mothers and daughters.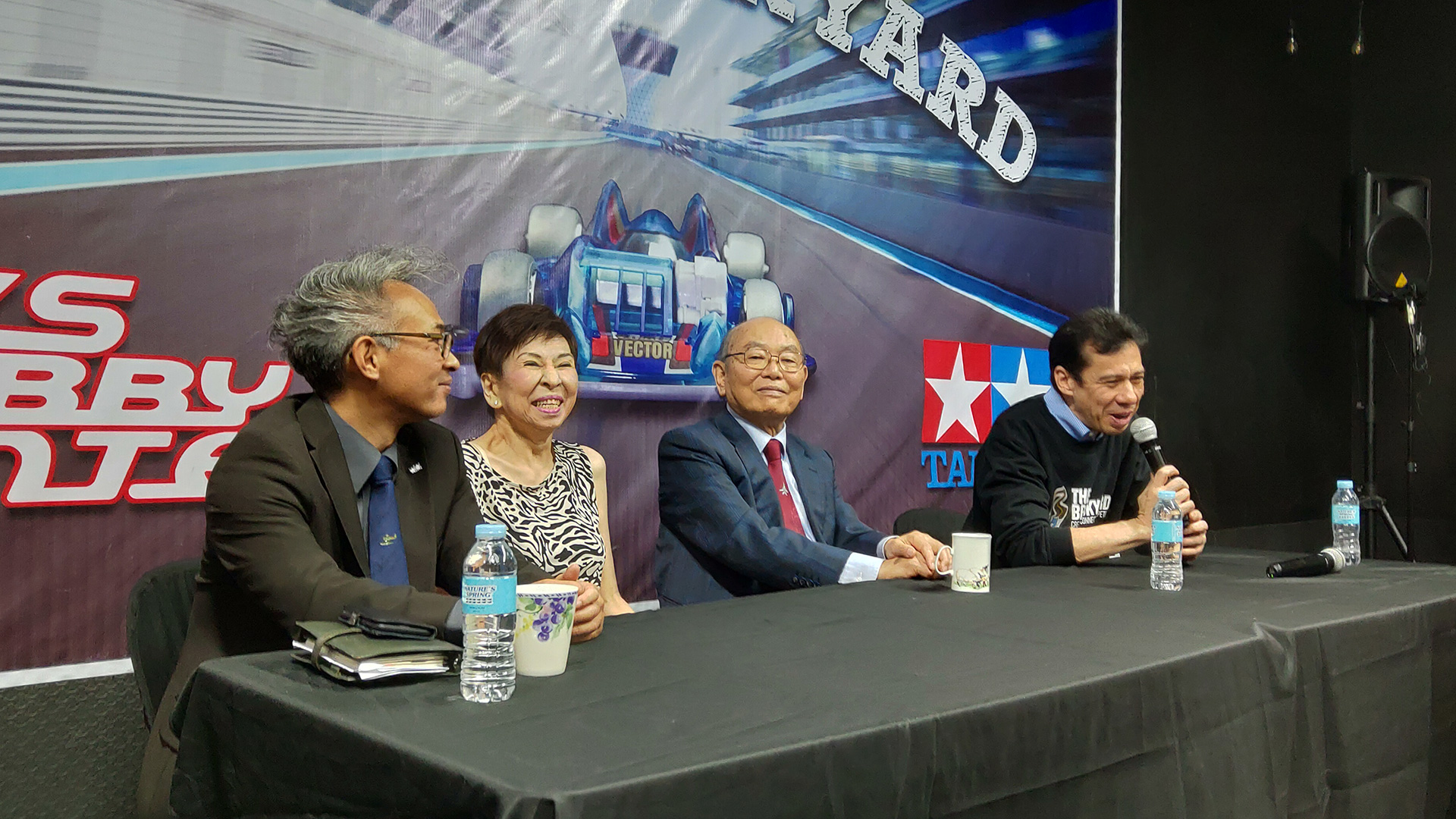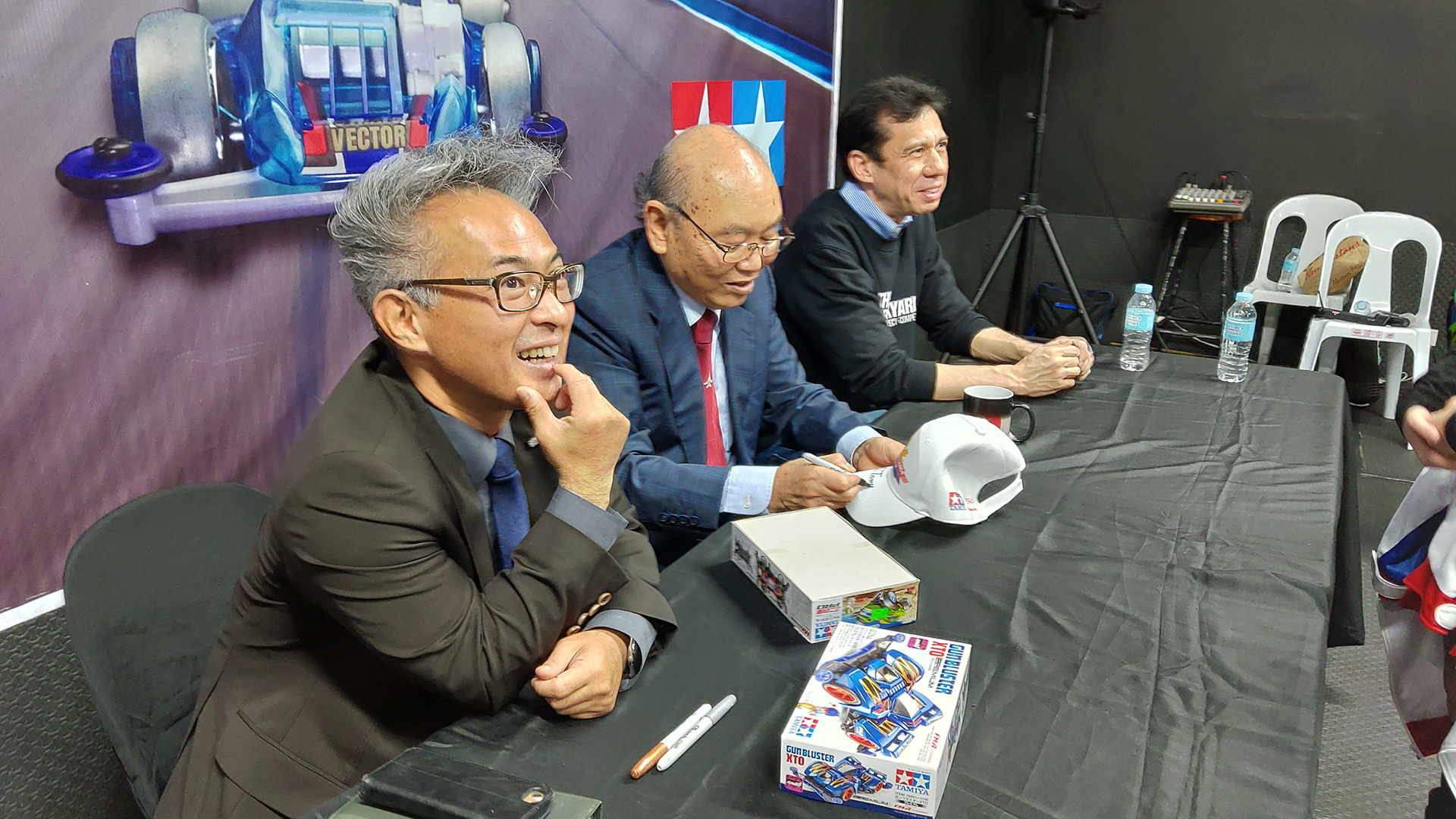 Alongside the 2019 Tamiya Mini 4WD Asia Challenge Manila, the company also launched the limited-edition "Dyipne" Mini 4WD kit, inspired by the iconic mode of public transportation in the Philippines.