Dell has officially launched the Inspiron 7566 gaming laptop into the Philippine market. The Inspiron 7566 is the company's latest foray into the gaming laptop category and is a departure from the company's usual enterprise and business-oriented outings.
It's surprising that Dell would come out with a gaming laptop considering that the company owns Alienware, one of the world's longest-standing and popular gaming laptop manufacturers. But it would seem that Dell is targeting a different market with the Inspiron 7566.
At its core, the Inspiron 7566 is powered by either an Intel i5-6300HQ or an Intel i7-6700HQ which are then coupled with an NVIDIA GeForce GTX960 4GB DDR5 graphics processor as well as either 4GB or 8GB of DDR4 RAM.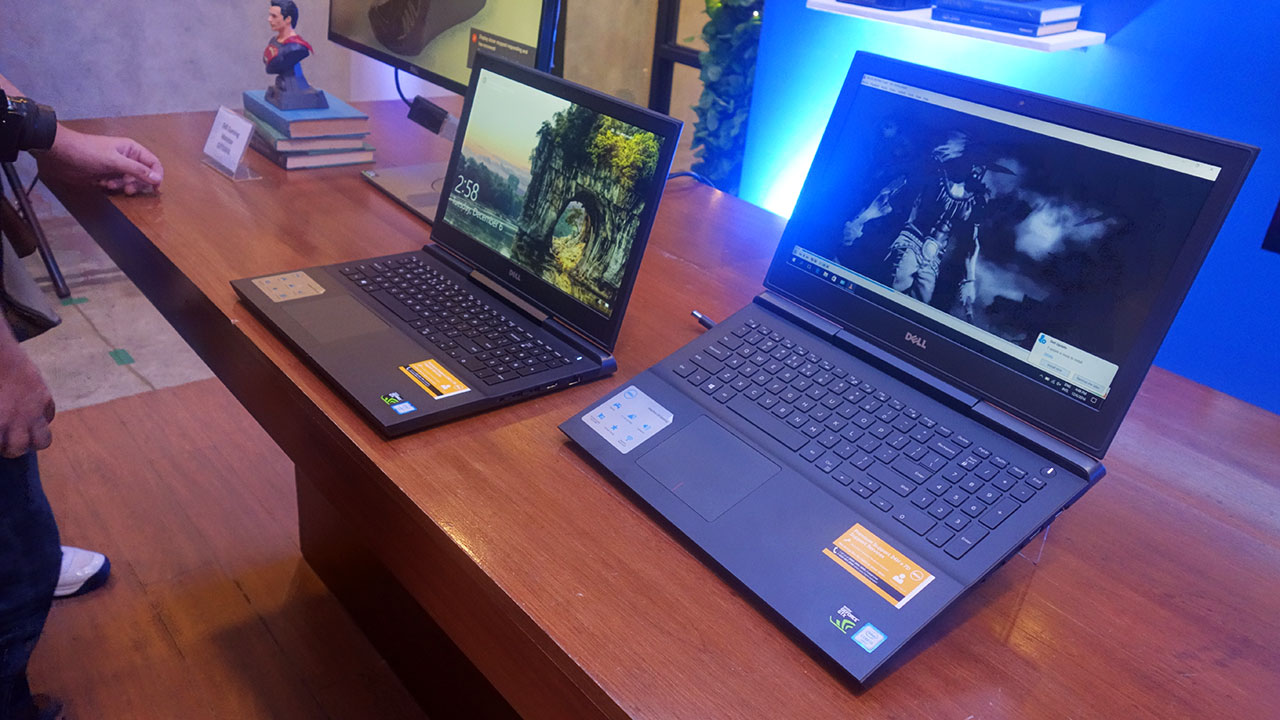 The Inspiron 7566 also features a 15.6-inch IPS display that comes in either Full HD 1080p or 4K UHD display resolutions. The rest of the laptop's specs include either a 1TB 5400 HDD or a combo drive with 256GB of SSD storage and 1TB of regular HDD storage.
Connectivity-wise, it supports Dual-Band 802.11ac Wi-Fi, Bluetooth 4.2, one HDMI Out, three USB 3.0 ports, one headphone/mic combo port, one RJ45 Ethernet port, and one 2-in-1 SD card slot.
Lastly, the Inspiron 7566 features a slim matte black body with red accents and a compact but full-sized keyboard. The Inspiron 7566 two variants are priced at Php49,999 and Php69,999, respectively, and come with a free Dell Gaming Backpack.
| | |
| --- | --- |
| Dell Inspiron 15 7566 | Dell Inspiron 15 7566 |
| Intel Core i5-6300HQ 2.30GHz | Intel Core i7-6700HQ Processor |
| NVIDIA GTX960M 4GB DDR5 | NVIDIA GTX960M 4GB DDR5 |
| 4GB 2400MHz DDR4 up to 32GB | 8GB 2400MHz DDR4 up to 32GB |
| 15.6" Full HD (1920×1080) IPS Display | 15.6" 4K (3840 x 2160) UHD IPS Display |
| 1TB 5400rpm HDD | 256GB SSD + 1TB 5400rpm |
| Dual Band Wi-Fi 802.11ac + Bluetooth 4.2 | Dual Band Wi-Fi 802.11ac + Bluetooth 4.2 |
| 1 x HDMI, 3 x USB 3.0, 1 x x Kensington lock, 1 x 2-in-1 SD Card Slot, 1 x RJ45, 1 x Headphone/Mic | 1 x HDMI, 3 x USB 3.0, 1 x x Kensington lock, 1 x 2-in-1 SD Card Slot, 1 x RJ45, 1 x Headphone/Mic |
| 2 x Stereo Speakers with Subwoofer | 2 x Stereo Speakers with Subwoofer |
| Black or Red | Black and Red |
| Free Dell Gaming Backpack | Free Dell Gaming Backpack |
| Php49,999 | Php69,999 |